Digital Marketing San Antonio Businesses Trust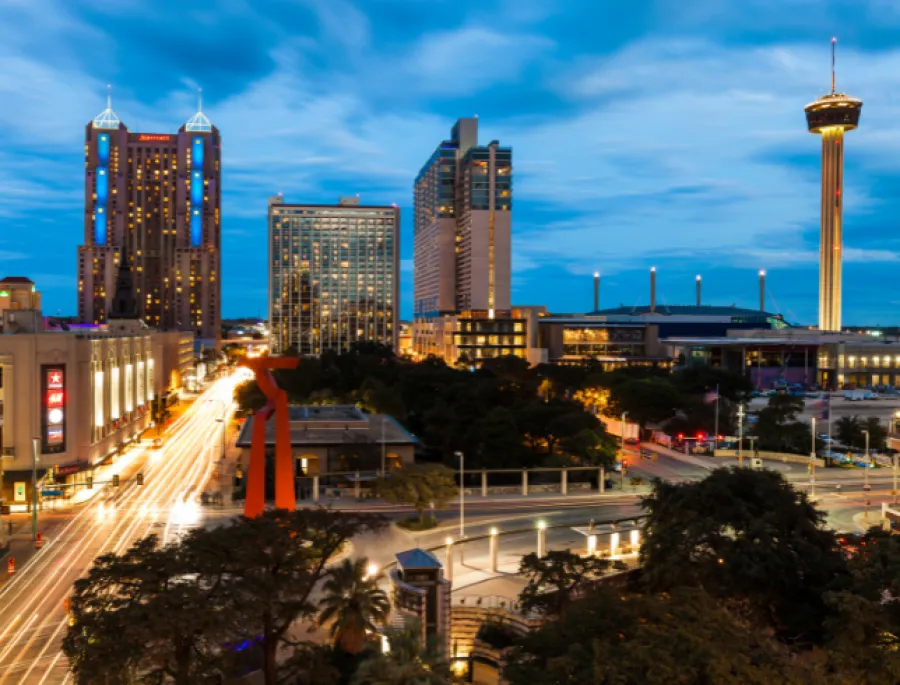 Find new customers in San Antonio, TX
Increase your profit margins with superior digital marketing
CMG provides the digital marketing San Antonio businesses can rely on to achieve their marketing goals. Our team is composed of passionate marketing experts with global expertise readily available to help your business right at home in San Antonio, TX. We provide our clients with high-quality services that are customized to meet your business' specific needs.

Unique, individualized services that are tailored to your individual needs and budget

Involvement with all aspects, from daily optimizations to large scale strategies

Every detail is implemented with care and precision by a CMG team member

Whatever your marketing needs may be, you can be sure CMG will deliver. Don't waste time and money on expensive consulting fees or vendor research before you speak to our team. Stop tapping "digital marketing San Antonio" into your search bar and contact CMG today to find out how we can help your business grow online.
CMG Local Solutions San Antonio
8122 Datapoint Drive, Suite 600
Don't Wait – Grow Your Brand Today with Digital Marketing

How can CMG Local Solutions consistently produce digital marketing solutions that convert customers for our clients? Our secret isn't really a secret — it's a combination of the right services, served up in the right way to meet the needs of every business:

Results-Driven Digital Marketing San Antonio Businesses Can Rely On
We're a full-service, digital marketing agency with expertise in SEO, SEM, OTT, and more. CMG has an assortment of tools and team members to bring your business to the forefront of the online world. We can help you create an effective online marketing campaign that will drive traffic to your website and boost sales.
SEO can help you build trust and credibility with your target audience.

A solid SEO implementation plan will net positive long term effects for your business.

SEM allows you to target a specific demographic that will often lead to same-day purchases and store visits.

Insight tools to expand your brand audience and drive more traffic to your business.

OTT helps you reach a larger segment of your audience that you might otherwise miss.

Strategic targeting techniques combined with video production insights will ensure your brand is seen by the right audience at the right time.
Members of the CMG group develop marketing strategies for all types of businesses, from mom-and-pop stores to large corporations. Our team at CMG consists of passionate experts dedicated to incorporating a wide variety of digital marketing methods to deliver the best results for our clients. We're here to guide you every step of the way and recommend what we believe will produce the best results. Based in San Antonio, the CMG team has an understanding of the local area and how to reach this demographic. We're not robots or face-less names - we're a team of experts that care and are eager to be involved in your business. CMG understands that your business is important. Therefore, we make it our priority to deliver positive results for your business. This is the digital marketing agency San Antonio businesses trust.
In the digital age, when so many people are connected to the internet, businesses need to create an online presence in order to stay competitive. That's why when it comes to digital marketing San Antonio companies repeatedly use our services. CMG makes it easy for your business to stand out amongst competitors. Whether your business competitors are local or global, our team will develop a plan that will spotlight your brand specifically. At CMG, our team will work continuously to put your marketing plan into action and realize your goals for your San Antonio business. We make digital marketing easy so that you can focus more on the day to day of your business.
80+
YEARS OF COMBINED LOCAL DIGITAL SUPPORT & EXPERTISE

100+
DIGITAL EXPERTS MONITORING YOUR CAMPAIGNS

10,000+
WINNING CAMPAIGN STRATEGIES DEVELOPED

The Premier Marketing Agency in San Antonio

CMG is a trusted, full scale digital marketing agency that focuses on helping clients improve their web presence and grow their business through effective digital advertising. If you're ready to take the next step for your brand, contact our local rep. Our team is ready to strategize a plan to help your business reach its fullest potential.