OTT Marketing for the Connected Consumer

Reach audiences in more effective and engaging ways with over-the-top, or OTT, advertising. With highly targeted ads geared toward cord-cutters and avid internet video viewers, drive consumers to action through visually and emotionally compelling OTT video advertisements.

Go above and beyond with
over-the-top marketing.
Reach consumers even when they're not connected to their cable box. With internet TV dominating the market, your brand needs to meet consumers where they are in order to make an impact. Cox Media Group Local Solutions' over-the-top media services help you create powerful content and put your brand in front of your target audience to share those stories.
Reach Consumers Wherever They're Watching
With OTT Video Ads
With our over-the-top media services, we combine video production insights with strategic targeting techniques to ensure that your unique brand story is seen by the right consumers at exactly the right time. CMG Local Solutions has the expertise, cutting-edge technology, and direct media partnerships to help your brand reach consumers who are watching TV through the internet on 100+ premium channels.

72%
of OTT users can recall seeing a specific OTT ad.
-OpenX
68%
of people have at least one streaming video subscription.
-Deloitte Insights
The average OTT user streams more than
2 1/2 HOURS
of content every day.
-OpenX
Over-The-Top Marketing Services
Traditional TV spots and online videos are a great starting point for video advertising content. But without a complete plan in place that includes OTT media advertising, your business is missing out on potential customers and conversions on platforms that you should be exploring. With a robust solution for OTT, CMG Local Solutions can bring your video content to life and drive results for your business.

When it comes to picking the right OTT advertising partner for your business, we have the people, technology, and expertise to help drive growth and results for your business. We have the largest publisher set with top-of-the-waterfall inventory access, integrated reporting for full transparency, and data-driven local audiences.

What Our OTT Service Can Do For Your Business
Whether you're brand new to pre-roll video advertising or are an expert looking for additional support, CMG Local Solutions is here to help you reach your goals. In addition, our over-the-top media services can help you put your business in front of a larger audience — we can help you reach 9 out of 10 internet users. With hyper-personalized targeting, robust analytics, and elements like non-skippable ads, your OTT video content can elicit the responses you want from consumers regardless of the devices they're using to stream.

Reach larger, multi-device audiences that aren't tethered by cable boxes.
Use advanced targeting capabilities to reach the right consumers.
Take advantage of precise analytics and attribution tracking to understand ROI.
Engage consumers on their schedules with non-skippable ads on streaming services.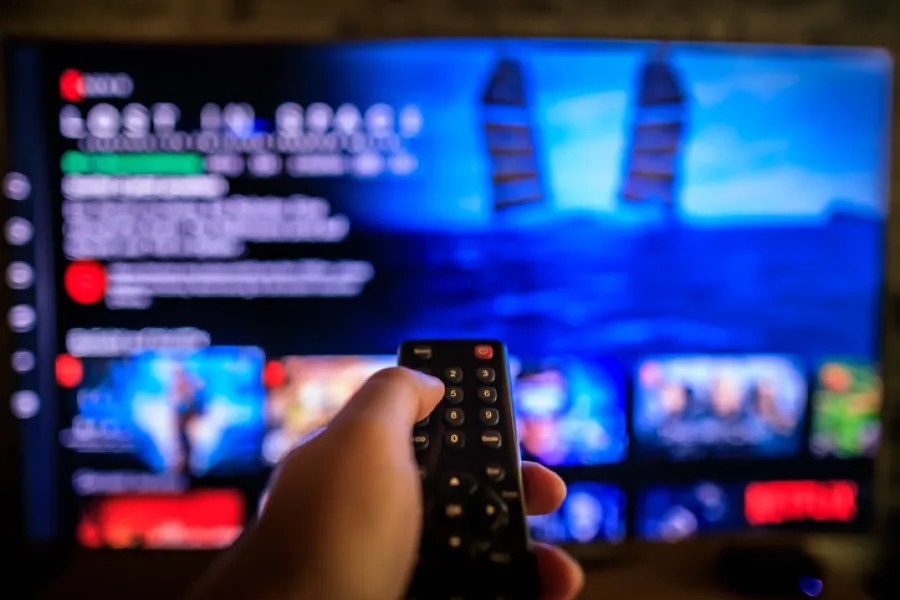 The Benefits of
Working With Us
CMG Local Solutions' OTT services are part of our Connected Video solution, which includes video production research, pre-roll video, outstream, and social video advertising. We understand that your business is unique — that's why we're dedicated to creating a robust OTT advertising strategy tailored to your specific needs.