What are Audio Ads?
Amazon audio ads are non-skippable, 10-to-30-second ads that play for listeners across first-party and third-party streaming audio services. On Alexa-enabled devices, Amazon Ads also offers interactive audio ads, which let listeners simply reply by voice to an Alexa call-to-action to take actions, such as adding an item to their cart, requesting more info via email as well as a push notification through the companion app, or setting a reminder-without disrupting their streaming audio content.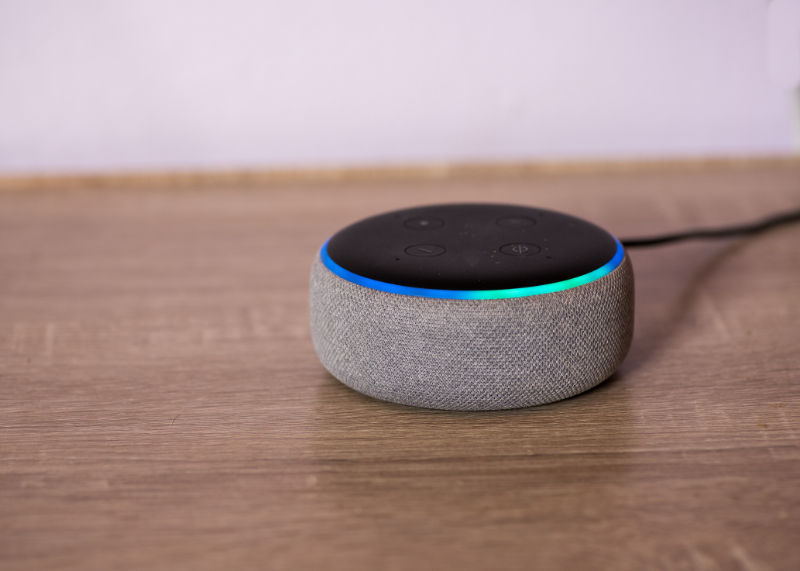 An Opportunity to Reach Unique Audiences
Tapping into your market audience through a digital medium in the most efficient way possible is not an easy feat. Ensuring that you engage with the correct people at the correct time is the best way to squeeze the most value out of your advertising budget, and digital audio ads are the best way to achieve that. If you're curious about how to advertise on Spotify or with Amazon audio ads, read on.
Through a combination of geolocation data and smart segmenting, you can communicate with your target audience through their in-car dashboard while they're driving through your town or bring your brand to their attention between songs on their favorite playlist by advertising on Spotify.
Digital audio gives your ads a marked advantage over traditional audio ads through analytics, targeting, and context. With digital audio, advertisers get a more accurate view of who hears their ads and where, which means you will know how much impact your ad really has. With targeting, you'll have access to accurate and comprehensive listener data, enabling you to fine-tune your control of audience targeting. Listeners provide context to advertisers through the type of device they are listening on, where they are listening from, and when they are listening, which in turn allows advertisers to stream the right message, in the right setting, at the right time in order to create the greatest chance of engagement.
Your brand messaging will be heard during ad breaks across premium audio content, including exclusive first-party Amazon Music ad-supported tier, Twitch, News, and third-party Amazon Publisher Direct. They surface across desktop, mobile, tablet, and connected TV environments, but the majority are delivered on Alexa-enabled devices.
Amazon music ads give you something unique, personal, and engaging with the ability to make experiences local.
Easing The Engagement Process with Smart-Enabled Homes
We all look to improve the way we live and ease the burden of everyday tasks. Integrating smart devices into our homes helps us achieve that goal, and smart speaker ownership has grown by 77% over the past two years. As more families step forward into the technological age, engaging them through digital audio becomes much more realistic.
Smart home devices will carry out more than $164 billion worth of global transactions in 2025, and with smart speaker ownership on the rise, conversational technology is opening new ways for advertisers to effectively tell stories and create branding moments by making audio advertising 'actionable'. Actionable Amazon audio ads comprise of three elements: a 30 second radio ad voiced by a smart speaker, a smart speaker call to action, and frictionless voice interaction enabling consumers to research products, have more information or offers sent to their phone or conduct a purchase.
As the most popular streaming audio service on smart speakers with the most share of time spent listening, Amazon Music ads-supported tier saw a 95% growth in its monthly unique audience year over year. Through the power of Alexa, you can engage audiences with brand messaging they find relevant using just their voice with interactive audio ads. Listeners can simply reply aloud to Alexa call-to-actions to take actions. Amazon's supply helps you achieve greater unique reach than ever before.
Amazon audio ad campaigns deliver 1.1 times higher ad awareness, 2 times favorability, and 1.9 times purchase intent compared to third-party benchmarks for audio in the industry. What's more, when you use Amazon music ads that include an Alexa call-to-action, those ads are 1.5 times more likely to generate statistically significant lift in at least one brand metric such as awareness, consideration, or purchase intent compared to Amazon standard audio ad creatives.
These findings amplify the importance of strategic, addressable audio campaigns, and optimizing ad placement and smart speaker conversations enables brands to start the right interactions with the right listeners. When you understand how to advertise on Spotify and Amazon Music, you make those interactions more meaningful.
Can You Hear Us?
All of these numbers are great, but does it really matter if no one is really listening to your digital audio ads?
Fret not, because about two-thirds of the US population ages 12 and older listens to digital audio at least once per week. That number has grown over 38% in the past decade, making weekly listenership 192 million. People are listening; to advertisements on Spotify and Amazon Music.
What really matters, though, is how people are listening. From studying, working out, commuting, or cooking, Amazon Music ads harness the context behind the listeners' streaming habits to give you an understanding of your audience.
These insights power Amazon's unique contextual audience targeting, letting you create ads that match your listener's audio experience. With Amazon audio ads, you are delivering a message that seamlessly blends into your audience's environment.
Amazon audio ads even go a step further and combine video and audio ads to achieve remarkable results. By utilizing user context, Amazon is capable of optimizing when to serve a video ad and when to serve an audio ad based on how a listener is interacting with the app. When an audio ad is served, listeners are streaming and now paying attention to their screen. When a video ad is served, the listener is fully engaged with their screen. This campaign strategy helps ensure your ad campaign is both heard and seen.
The precision targeting behind digital or online audio advertising makes audio ads a powerful medium that advertisers can use to connect with an engaged audience. Contact CMG to learn more about how to advertise on Spotify, Amazon, and more to gain a sonic edge over the competition.