Google is celebrating the retirement of its flagship product, Universal Analytics. Taking its place will be the up-and-coming Google Analytics 4, destined to be another gold standard marketing product.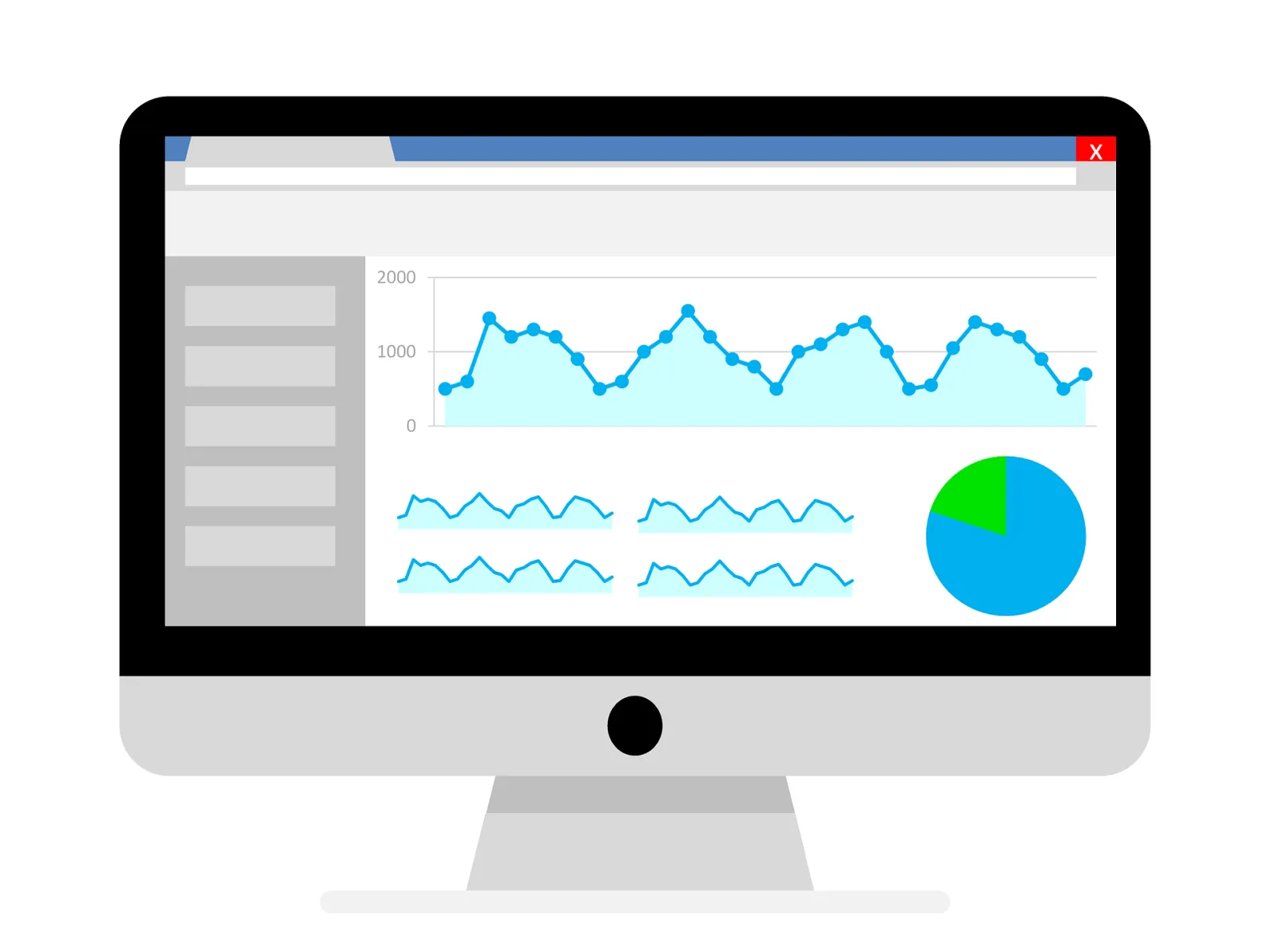 Before you assume that GA4 is just a freshened-up version of Google's Universal Analytics, we can assure you that it's not. Google Analytics 4 goes far beyond the tweaks that have been made to Universal Analytics over the years. Case in point: The replacement product leverages AI in innovative ways to help marketing teams derive more value from their analytics insights and reports.

To be sure, this is a big overhaul. That's why we've created this guide to help you absorb the information about all the new Google Analytics features that are most pertinent to your business. After all, you don't have a lot of time to get up to speed. Google Analytics 4 launches July 1, 2023. So, if you're accustomed to seeing and interpreting legacy Universal Analytics insights, you'll appreciate this head start on what's new in Google Analytics.

Learn about CMG Local Solutions' approach to analytics here.
The Purpose and Premise Behind the New Google Analytics 4
To be fair, Google Analytics 4 isn't a totally new product. It's been around for a couple of years under the name "App + Web." However, it's getting so much attention now because it's taking over for Universal Analytics.

Make no mistake: This product isn't light on thoughtfulness or inventiveness. The new Google Analytics 4 shows a great deal of consideration. The platform isn't just a rehashing of its soon-to-be predecessor. On the contrary, it's quite novel in the ways it attempts to help businesses succeed in an increasingly digital — and privacy-centered — world.

You might have heard about the General Data Protection Regulation, the California Consumer Privacy Act, and other proposed online privacy regulations. These cookie-restricting, privacy-based regulations make it more difficult for companies to collect real-time user analytics via traditional methods. That's because most data analytics tools rely on third-party cookies or implied user consent. Google Analytics 4, on the other hand, makes it possible to interpret cookieless data by leveraging AI and machine learning.

How does this work? AI and machine learning algorithms can predict user behaviors accurately even without data. As their algorithms fetch event analytics from a variety of channels — including apps, websites, and other software systems — the Google Analytics 4 platform teaches itself to fill in the blanks. With such a strong foundation, it's unsurprising that GA4 offers a ton of benefits.

An Overview of What's New in Google Analytics 4
So many features are embedded in the new Google Analytics 4. Don't worry, though; you can get up to speed quickly. Below are some of the most exciting, relevant aspects of Google Analytics 4's programming:

Realistic Attribution Modeling

One of the biggest roadblocks many businesses encounter is figuring out the best attribution marketing model for each type of campaign. Universal Google Analytics typically reverts to last-click attribution. However, Google Analytics 4 looks at all the steps a customer takes on their journey to purchase. This 35,000-foot view leads to more proper, realistic attribution. Having keener insights into which conversions matter most can revolutionize your digital marketing planning and success.
Read our blog, "Attribution Models Can Help Measure Your ROI," to learn more.
Predictive Insights and Analysis
As mentioned above, Google Analytics 4 goes to the next level when it comes to incorporating AI and ML into its algorithm. As such, the new Google Analytics 4 has been built to effortlessly work around the problem of not having access to metadata or third-party cookies. Essentially, the program uses historical data to fill in missing information, much like the human brain would do when encountering a puzzle with a few missing pieces.
Integration Capabilities
Google Analytics 4 works seamlessly with any other Google product. For example, are you setting up Google Ads? You can be sure your new Google Analytics 4 data will flow right into your dashboard interface as usual. And speaking of your dashboard, Google Analytics 4 lets you give different users different levels of access to avoid compliance and privacy issues.
Multichannel Data Collection
Have you ever wished you had more information about how your customers move through the various touchpoints of your pipeline? Google Analytics 4 pulls data across multiple platforms. As a result, it can give you an updated look at the ways your strongest leads are converting. Are they coming to your website and then moving to your app? Or is the reverse happening more often? Knowing the answers to these questions could change the marketing strategies and tactics you use to reach each customer segment.
Fully Tailored Results

Much like with Universal Analytics, you can customize and set up GA4 as needed. However, it's worth mentioning that Google Analytics 4 can handle a heavier dose of personalization. Consequently, you won't have to feel like you're reaching the limit of Google Analytics' capacity because its bandwidth is so expansive.
The Benefits of Google Analytics 4 versus Universal Analytics
If those features aren't enough to get you to jump on the new Google Analytics 4 bandwagon, the following changes might be the push you need. Consider these fringe benefits and perks:
· You can enjoy more wins thanks to GA4's devotion to AI, ML, and predictive analysis. It's hard to watch your marketing strategies fall flat. Having an advanced analytics system that goes the extra mile means you can take fewer risks to see rewards.
· You can increase your reporting power. Although Universal Analytics gave you the ability to create reports, Google Analytics 4 ups the ante. Basically, if you can think of a report you'd like to craft, the Google Analytics 4 system can probably make it for you.
· You can access more accurate data. Universal Analytics follows specific rules when it comes to ending and starting sessions. For example, a new user session will automatically begin when the clock changes at midnight. Google Analytics 4 launches new sessions in a more intuitive way. So, if someone is looking at your site from 11:59 p.m. until 12:04 a.m., the session will register as a single event. This might sound like an insignificant benefit, but it can make a big difference in your attribution models.
· You don't have to configure Google Analytics 4 right away. GA4 was built to be usable and ready right away. You'll want to fiddle around with configurations in Google Analytics 4 eventually, of course, but it's not necessary from day one.
The Steps to Set Up GA4
Technically, your business could wait until July 1, 2023, to create and set up a GA4 account. But that's not recommended. A better step would be to start working with Google Analytics 4 as soon as possible.

Why the rush? You want to get the advantages of Google Analytics 4 right away. As a reminder, Google Analytics 4 was constructed to make use of AI and ML. The only way to tap into its predictive capabilities to improve your marketing is to feed it with data. By starting your Google Analytics 4 account now, you'll fuel it with tons of data to return some seriously essential marketing insights.

Additionally, your Universal Analytics account won't take in any new data once GA4 becomes the premiere Google Analytics platform. (That's our way of saying that you might as well make the switch this year!)

To be fair, you might feel hesitant to dive into GA4. That's understandable, but you're not losing anything by migrating to Google Analytics 4. Besides, in no time flat, you'll be used to working within the new platform and with reports that might be arranged differently from those in Universal Analytics.

The Fate of Your Universal Analytics Account After Google Analytics 4 Implementation
Google has emphasized that it's not going to delete access to your Universal Analytics account upon implementing Google Analytics 4. (Phew!) With that being said, however, you can't count on having access to all your Universal Analytics data forever. Assume that you'll be able to see that information for at least six months after July 1, 2023. After that, it might not be available.
In the meantime, you'll want to begin exporting reports from Universal Analytics after you set up your Google Analytics 4 account. According to Google, the easiest way to export is to send everything through data warehouse BigQuery, take advantage of the GA Reporting API, or just download single reports.

Taking this step will ensure that you maintain numerous snapshots of important legacy information. It's hard to say which reports will be most useful without conducting an internal audit because every business has unique needs. You should also speak with your marketing agency partner, if applicable, for recommendations on what information to bring over to GA4.

Be sure to transfer any marketing campaigns to Google Analytics 4 as part of your migration to the new system. You don't want to forget and end up funneling data into your Universal Analytics account, where it won't help you see ROI come July 2023.
Learn about CMG Local Solutions' status as a Google Premier Partner here.
Some Final Thoughts on the New Google Analytics 4
Whether you're ready or not for Google Analytics 4, it's coming.
Why let your competition get a head start on the latest Google Analytics for digital marketing? You already know the importance of data analytics if you've been working with Google's Universal Analytics. Acclimating yourself and your team to Google Analytics 4 within the coming months could give you a major advantage over your competitors that are waiting until the last minute.
No matter what, you'll be glad you switched to the latest Google Analytics management product when July 2023 rolls around.
To learn more about Google Analytics 4 implementation and the importance of data analytics in your marketing strategy, contact CMG Local Solutions today.