Marketing Analytics
Tools You Can Trust

Our marketing analytics dashboard will help you boost ROI and make smarter decisions for your business. By leveraging real-time analytics to see how your campaigns are performing, you can measure the KPIs that you care about most while optimizing your campaigns to meet the needs of your business.

How Our Analytics Dashboard Makes A Difference
Clarity
Strengthening your marketing efforts isn't just about having access to more data — it's about figuring out what that data means. Our marketing analytics dashboard provides you with clear, easy-to-understand reporting that helps you see what the data is showing as well as what it means for your business.
Transparency
Each campaign is different, and our completely customizable dashboard highlights where your marketing dollars are having the most impact. Our analytics dashboard shows you how your campaign is performing across all channels, allowing you to optimize your marketing efforts for maximum impact.
Insights
With a real-time automated dashboard accessible to you around the clock, you can keep track of the metrics that matter most to your business. Our expert analysts can provide detailed reporting that allows your business to make strategic decisions that drive more positive outcomes.
A complete picture of
your campaigns.
Comprehensive analytics paint a complete picture of your campaigns. Cox Media Group Local Solutions' marketing analytics dashboard delivers actionable insights to help you demonstrate return on investment and see how your campaigns perform across all channels in real time.

40%
of marketers say proving the ROI of their marketing activities is their top marketing challenge.
- HubSpot

290%
Increase in ROI through proper budget allocation across customer.
- HubSpot
Real-Time Analytics — All The Time
The world moves quickly, and you don't want your marketing efforts to fall behind. Get one step ahead of the curve with real-time analytics for your campaigns across all of your platforms, all in one place. With 24/7 access to your digital marketing dashboard, the power to make strategic decisions is right at your fingertips.

It isn't easy to keep tabs on each dollar you've invested across every media channel. Advanced technology for tracking, ad serving, and tag management paired with our data analysts will highlight how your investments are performing across channels. The result? You'll know exactly where your money is paying off — and where it isn't.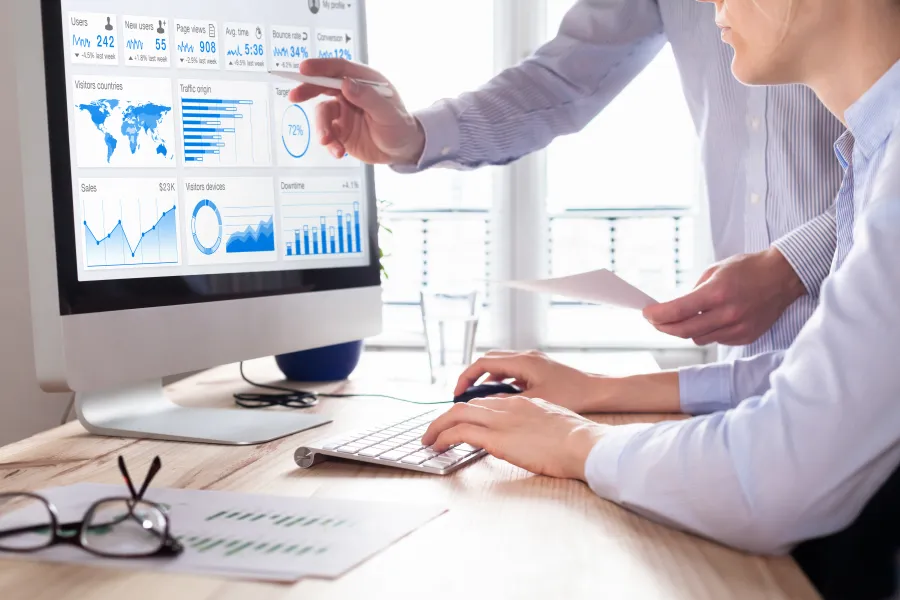 Working With CMG Analytics
Picking the right analytics partner can be difficult. CMG Local Solutions provides best-in-class analytics technology and dedicated analysts to uncover actionable insights that help drive strategic marketing decisions.