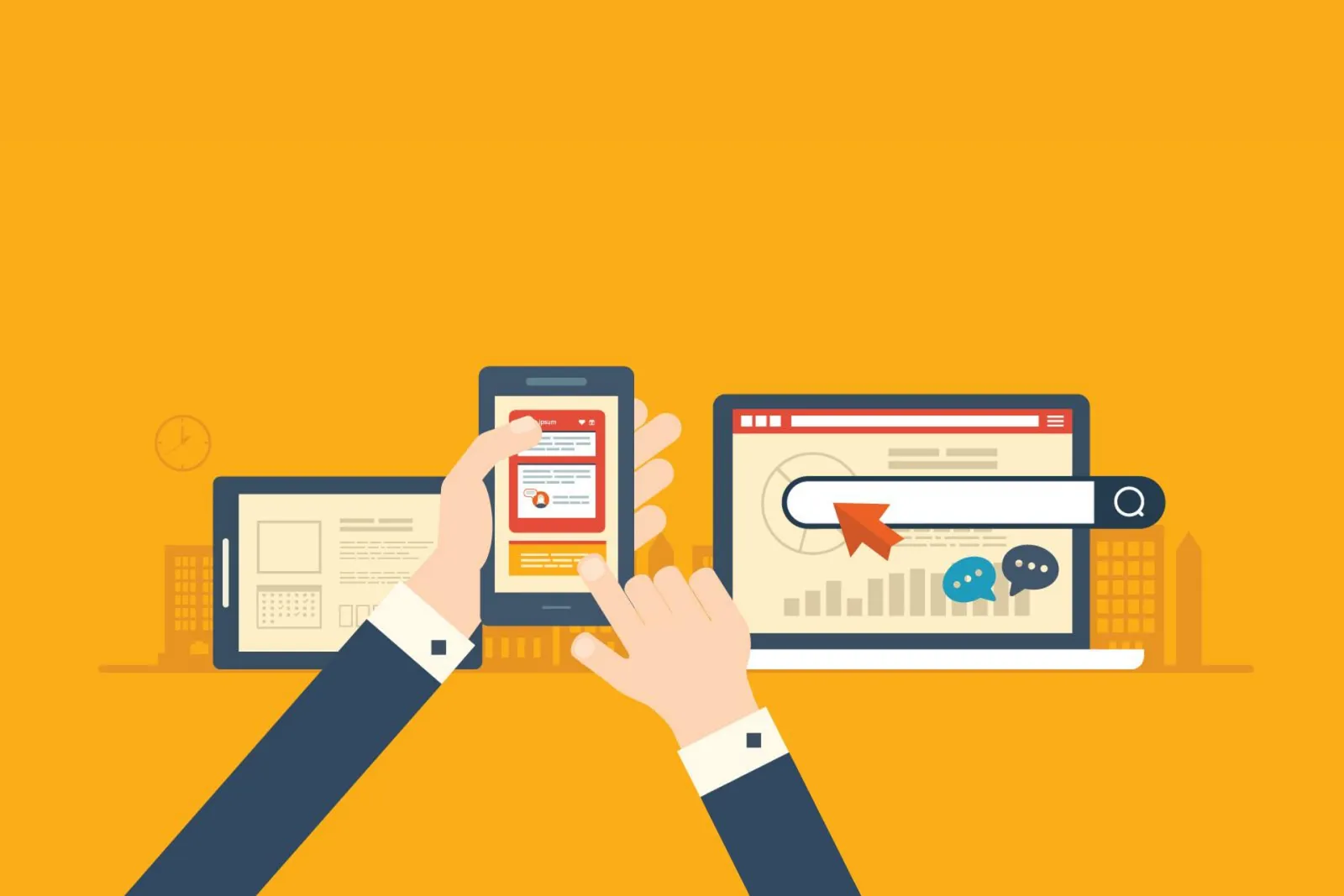 This isn't news to you, but it's worth mentioning that undergraduate enrollment fell by 4.5% in the spring 2021 term, with a 3.3% decline in enrollment for public universities.
It's unclear whether these declines will continue in the coming years as the effects of the pandemic wear off. But one thing is certain: The competition for students is just heating up, and public universities will need to ramp up their marketing efforts if they want to build awareness and increase applications from highly qualified students.

While the best marketing ideas for universities will vary from one institution to the next, there are a number of common areas that need the most attention. Here are just a few to start:

1. Revisit your SEO.
When working up a marketing plan for public university recruitment, SEO should top the list. Even if you've been following SEO best practices, requirements do change, so it pays to revisit SEO frequently to ensure your school ranks highly on search engine results pages (SERPs).
Naturally, some things haven't strayed far from original best practices: keywords, title tags, meta descriptions, backlinks, image alt text, load speed, and so on. Still, review each of these components to maintain on-site optimization and also incorporate more advanced SEO tactics into your university's strategic marketing plan, such as:

Content hubs, which are resource collections organized by topic that provide prospective students additional information on the campus, dorm life, amenities, programs, and more.
Content features, like comparison charts, pros and cons lists, summaries, trends, and similar content, can add value to your website, improve the user experience, and boost your rankings.
Comments sections are just as they sound: a place for people to leave comments. But their inclusion can increase time on your site, thereby improving search rank on SERPs.
Low-competition keywords can help improve your chances of ranking and drive additional traffic to your site. This then allows you to build on a foundation to go after more competitive keywords with your content.
2. Expand your digital advertising efforts.
Every good marketing plan for public university recruitment includes an element of digital advertising. It's an effective method for targeting specific segments of an audience — or in this case, prospective students. Banner, native, video, pay-per-click, mobile, and social media ads all fall within this realm of marketing. And for your efforts to be successful, you must choose the right channels and the right messages to serve these ads, which means you need to understand your audience, their attributes, and where they spend the most time on the internet.
As far as digital marketing ideas for universities go, another layer should be thrown into the mix, and that's retargeting. Retargeting serves ads to those people who've visited your website. It's an effort to re-engage prospective students with messaging specific to their online interactions with your school. If someone were to spend most of their time on pages related to visual arts, for example, then you'd serve ads on your university's visual arts program.
3. Explore geotargeting.
Geotargeting is a form of digital advertising, often using pay-per-click ads, to target people based on their geographic area. You use many of the same targeting elements as you would with other facets of the digital marketing plan for your university, just focused on upcoming graduates living within a certain proximity to the campus or areas of the country where most of your current students originate.
4. Measure your campaign performance.
No marketing plan for university recruitment is complete without a way to measure your campaign's performance and attribute conversions to specific tactics. If you haven't been measuring performance with multitouch attribution, start small at first, tracking first touch and last touch, messaging, unique visits, average session duration, engagement, reach, and impressions. Continue to improve the efforts that drive certain activities, and abandon those that fail to move the needle.
A strong digital marketing plan for your public university provides a competitive advantage. It all starts with on-site optimization of a website and then branches out with targeting, retargeting, and geotargeting through digital ads across multiple channels and platforms. Such efforts increase awareness, improve engagement, and bring more students to your institution.

Enhancing Your University's Strategic Marketing Plan
If you're still struggling to develop your university's strategic marketing plan, CMG Local Solutions can help. Our team has years of experience in higher education marketing — from SEO and SEM to social media, display advertising, and beyond. We know how to tailor a campaign to resonate with very specific audiences and provide measurable insights that will continue to drive results for years to come.
UMass Boston came to us looking to target several audience segments. Our team delved into the data, arrived at a precise selection of channels and platforms most frequently used by the target audiences, and then served targeted display ads with geotargeting to reach high schoolers (and their parents) most likely to enroll. The school experienced a 48% increase in applications, an increase in open house attendance, and the largest new enrollment class ever.

If you'd like to learn more about our marketing services or need help creating a strategic marketing plan for your university, contact CMG Local Solutions today.