When it comes to health care marketing, CMG has mastered the fundamentals of strategic outreach and communications that attract healthcare consumers. Once onboarded, CMG effortlessly guides them through their healthcare journey and keeps them engaged with the health system. Through a myriad of sophisticated marketing strategies, CMG integrates omnichannel, highly-segmented, and targeted online and offline tactics to drive engagement and accelerate growth.

Boundless Marketing Benefits
CMG Healthcare Marketing is composed of healthcare data researchers, strategic marketers, and media specialists with a vast pool of resources at its disposal. When investing in healthcare marketing through CMG, you will not only expand your reach, but grow your business and strengthen your brand, too. The healthcare marketing consultants at CMG make this possible by:
Finding prospective patients with business objectives in mind

Increasing strategic advantage to attract patients

Keeping patients engaged with relevant and timely outreach

Retaining patients long-term while improving loyalty

Driving more qualified leads and generating revenue

Connecting with patients across multiple channels

Evaluating productivity and re-aligning strategies with comprehensive healthcare data analytics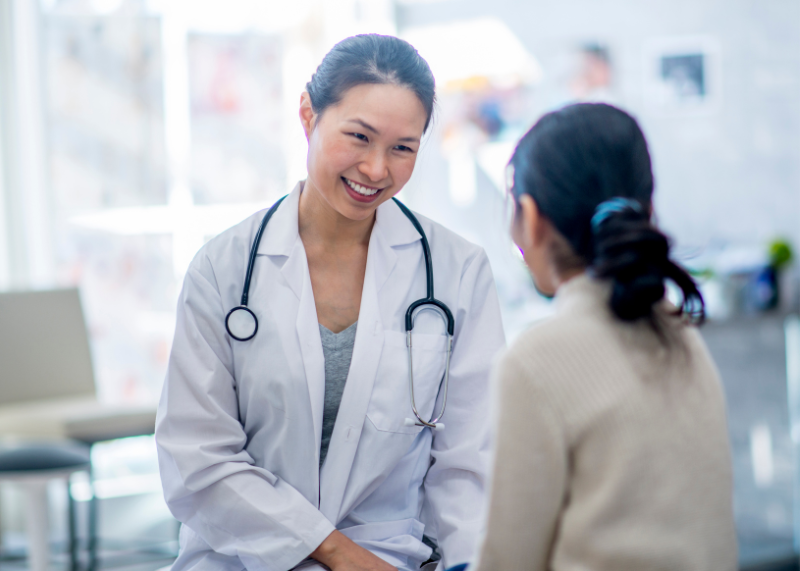 Building a Better Healthcare Marketing Strategy
At CMG Healthcare Marketing, we know every business has its own unique challenges and needs its own unique solutions in order to truly thrive. While there is no turnkey solution to healthcare marketing, our healthcare marketing experts have created a methodology that works - Identify. Engage. Acquire.
Identify
At this stage of our process, we begin to define your goals and develop a strategy to achieve those goals. Our strategy always begins with research which eventually provides us with a comprehensive understanding of the prospective patients you want to reach in your specific marketplace. That, in turn, helps us drive the plan.
Engage
Executing the plan. Once defined, we employ techniques to connect prospective patients with your organization. Most commonly, we achieve this through multi-channel marketing, leveraging display, search, SEO, social, video, and traditional media.
Acquire

Once live, we maintain constant oversight of our marketing campaigns, looking for trends in what is and isn't working as well as ways to improve media and messaging. Through a holistic view of what's driving ROI, CMG maintains the ability to adjust campaigns at any point in time in order to convert patients from prospective to patron.
Our goal is to establish and cultivate marketing campaigns for our healthcare clients that drive business success. As healthcare marketing continues to change, so does consumer behavior. Effective marketing messaging must convey convenience and accessibility for the consumer. CMG understands this and is capable of educating patients, drawing them in, and providing superior customer service and engagement opportunities necessary to maintain patient loyalty.
Customized Solutions our Clients Rely On
Solving your business's marketing problems is central to our campaign strategy. It's how we drive results that matter to you and what keeps us employed by valuable customers like you. CMG Healthcare marketing creates customized marketing solutions that utilize display, paid search, SEO, social, video, and creative services to achieve results.
Display. Our display offering expands your visibility and delivers your message across a multitude of sites, allowing you to target the patients you need at the times that matter most.
Paid Search. Our paid search advertisements get you noticed by the right patients and call them to action by ensuring your organization is visible on search engine results.
SEO. The healthcare marketing consultants at CMG also use SEO to increase brand recognition through organic, non-paid search engine results, generating quicker leads and converting searches into appointments.
Social. CMG targets social media sites like Instagram and Facebook to keep your brand in the forefront of consumers's minds.
Video. Key to healthcare content marketing is attracting potential customers through the use of sight, sound, and motion, which we do with pre-roll and mid-roll video advertisements that play before and during news, weather, and entertainment.
Creative. Finally, CMG offers a whole host of creative services, from banner ads to rich media executions, ensuring we meet your ultimate goal.

CMG: Your Key to Marketing Success
Several barriers stand in the way of a successful healthcare marketing campaign. Those include departmental silos, outdated tactics and technology, and insufficient budgets. Departmental silos prevent healthcare marketers from delivering a consistent stream of communication to patients. Maintaining consistent communication is absolutely necessary to meeting the quality and cost demands of healthcare reform - a fact the CMG healthcare marketing consultants are well aware of and ready to execute. CMG also possesses the ability to evolve alongside today's fast-paced digital world and utilize newer digital channels in order to keep your business competitive for years to come. Finally, with a constrained marketing budget, the idea of hiring an in-house marketing strategist remains exactly that - an idea. CMG local solutions provides you with the opportunity to develop a robust, winning marketing campaign without bleeding you dry.
CMG specializes in healthcare content marketing and we understand that your customers don't simply want your service, they need it. Our team of local experts recognize and honor that fact and ensure your messaging conveys the responsibility you feel everyday at work. We commit to imparting information as transparently and ethically as possible, only targeting those patients that need your vital service. Finally, CMG is intimately familiar with the vast regulations associated with healthcare marketing, and we expertly honor them while creating effective advertising campaigns.
Our knowledgeable, experienced local experts at CMG are sure to bring your business consistent, sustainable growth. They know the industry and are able to leverage their knowledge and experience to help you establish your reputation, build your brand, attract patients, and achieve and maintain stable growth.
A Digital Marketing Campaign that Grows with Your Business
The digital marketing experts at CMG know what it takes to acquire and retain patients with relevant, personalized, and timely content. By developing a precise marketing strategy that includes rich, compelling content that makes it easier for patients to find and receive care, CMG will increase conversions, strengthen retention rates, extend patient lifetime value, and improve year-over-year growth for your business. We're only a click away.