As a small business owner, you understand the importance of repeat customers. Occasional customers are great, but repeat customers spend more and are far cheaper to retain than new customers are to recruit. When times get tough, you want that strong base of loyal regulars to keep your business afloat. Whether it be a global pandemic, runaway inflation, an economic downturn, or other future uncertainties, small business owners need to know now more than ever how to grow customer loyalty.

The Solutions for Growing Customer Loyalty
Small business owners that know how to increase customer loyalty also know that it isn't easy. Of course, your business must understand the needs of its customers and offer outstanding products or services. To increase loyalty your business could also:
Launch a customer loyalty program

Prioritize customer service and satisfaction

Solicit customer feedback and listen to what they say

Convenience your customers by streamlining order, checkout, delivery, and pickup processes.
But unfortunately this is only half of the battle. Your business also needs a high-quality, ongoing marketing plan that can keep your entire audience aware of your business and its products or services.
If you've heard the phrase "out of sight, out of mind," then you already understand the central difficulty of growing customer loyalty. No matter the sector of business, it seems that the competition gets tougher each and every year. And with more business than ever vying for your customers' attention via digital channels like social media and Google, it's no longer enough to have great customer service, great products or services, and great loyalty programs. You also need to stay on top of your customers' minds with a multifaceted and consistent marketing plan. If you want repeat customers, then you need to remind them repeatedly of why they love your business.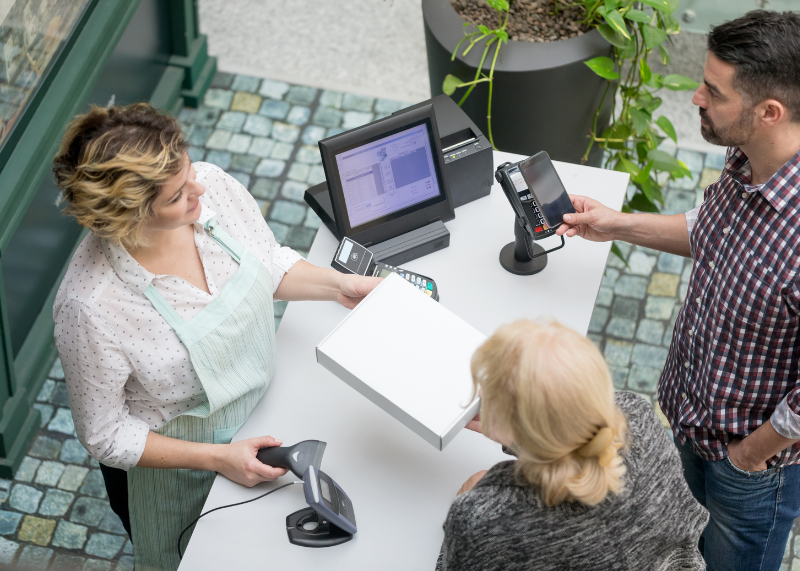 The Difficult Part
With all of the competition in today's marketplace, the business owner must focus on what he or she does best-running a business. The business owner is the one that knows their customers and their products or services. They know how to increase customer loyalty through in-store rewards programs, top-notch customer service, customer feedback, and customer convenience. Not only that, but the business owner has to meet all of the day-to-day demands of running a business. They have meetings, payroll, scheduling, ordering, receiving, hiring, and all of the other tasks that go into running a business.
When you're swamped with work, cutting checks and writing checks, receiving and shipping products, it's incredibly difficult to find the time to craft high-quality and consistent marketing campaigns that can reach all of your audience and drive business, let alone stay on top of all of the latest marketing technology and trends.
Learn How to Grow Customer Loyalty
With over 200 digital marketing experts, over 200,000 digital marketing campaigns, and over 4,500 digital marketing clients, Cox Media Group is the best solution for the busy business owner or manager. We know how to increase customer loyalty through nimble digital marketing campaigns that will keep your entire audience aware of your products or services. CMG Local Solutions combines the best marketing strategies, technologies, and analytics to remind your local customers of why they are loyal to your business.
We specialize in online display advertising across a variety of digital platforms, including mobile advertising, native advertising on high-traffic websites, and email advertising. We also specialize in getting your business in front of local customers through YouTube pre-roll videos and other internet video viewers by creating visually and emotionally compelling video advertisements. We are experts in the pay-per-click realm, with PPC campaigns that can get your business in front of your local audience through services like Google Ads and Microsoft Ads. Among many other services at CMG, we offer unbeatable local Search Engine Optimization management, ensuring your business gets in front of the right audience at the right time with the right message to make them act.
Not only that, but our multifaceted digital marketing campaigns can maximize your return on investment with our data-driven and affordable strategy backed by our transparent suite of data analytics. So you don't have to guess whether your digital marketing solution is working. At CMG Local Solutions, our analytics can show you proof of your growing customer loyalty and repeat customer base.
Don't let your toptier products or services, and your outstanding customer service, get overshadowed by your competition. To grow your customer loyalty, focus on what you do best, running your small business, and let CMG Local Solutions do the rest.