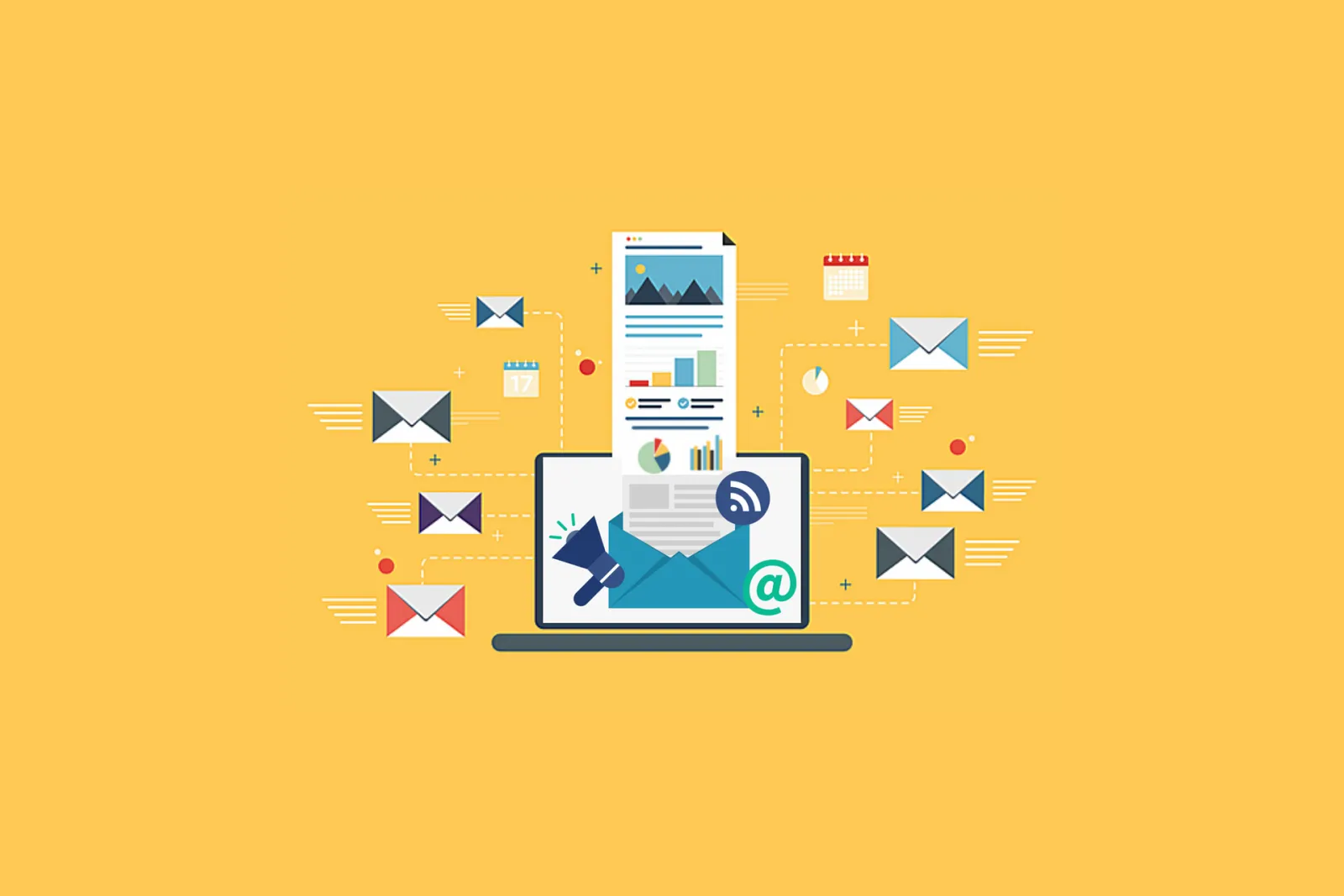 The sales pipeline for plumbing companies tends to get clogged pretty regularly due to unique industry challenges. Finding quality leads, keeping up with seasonal staffing needs, and standing apart from competitors is a tricky formula that requires a delicate approach.
One false move can gum up the works. Jiggling the handle doesn't work when it comes to securing exclusive plumbing leads or creating effective marketing strategies for plumbing companies. In today's digital-first world, you need to do more than list your name in the Yellow Pages. You need to meet customers where they are and provide compelling reasons to choose you over everyone else.
Using sound digital marketing strategies can help you flush the competition and get more customers. Securing quality leads in your area isn't as challenging as you may think. With the right media mix, including social media and advertising, your business volume will increase right alongside affinity for your brand.

Digital Marketing for Plumbers
The most successful professionals and companies are those who stay in their lane. You might not understand the nuances of 21st-century digital marketing, and that's perfectly OK. It's an industry that's ever changing, and competition is cutthroat. Those who have made it a career spend most of their time sharpening their craft and studying up on the latest news and techniques.

CMG Local Solutions doesn't know how to handle a plumbing emergency; it's not a skill or strength of ours. But we do know marketing, just as you know plumbing. The beauty of a partnership is the combined expertise we give each other. Together, we can make the most of our individual talents and achieve real results for your business.

Are you ready to secure commercial plumbing leads with proven lead generation strategies? Here are four ways to use digital marketing to expand your marketing reach and convert leads into life-long customers.

1. Build a better website.
In addition to drain snakes and pipe wrenches, a well-designed website is one of the best tools at a plumber's disposal. Nowadays, everyone does virtually everything online: shopping for new faucets, watching DIY toilet installation videos, and yes, researching the best local plumbers when pipes get backed up or start leaking.

Your digital footprint is often your introduction to interested customers, so you'll want to make sure the company homepage has all the necessary pieces to inspire a service call: informative content, a detailed list of specialties, and multiple ways to get in touch. The easier your site is to navigate and understand, the easier it'll be for visitors to turn into bonafide leads.

2. Whip up some compelling content.
The content-creation process can be difficult. Some companies drum up a few intriguing blog post ideas and jump in full bore, only to realize that a regular cadence of interesting, informative content takes a serious long-term strategy. Have you ever visited a company blog that had regular posts for six weeks but ended abruptly six months ago? That's a tell-tale sign of a shoddy marketing plan.

You'll want to have a vision (and a road map) in place — up to a year of preplanned content ideas that hit specific seasonal pain points and speak to your deep knowledge and expertise. Teaming up with an industry-leading partner is the most cost-effective way to accomplish this goal and gain exclusive plumbing leads with your content.

3. Invest in SEO.
As previously mentioned, your customer base makes the majority of its purchasing decisions online, be it researching different options or clicking the "buy now" button on any number of websites. How do they find you amid the slew of competitors? SEO is the answer. You'll want a mobile-friendly and quick-loading website, and you'll want to prioritize keyword targeting for organic searches. Sound complicated? It can be. To avoid being overwhelmed, partnering with an SEO expert is a worthwhile decision.

4. Nurture an email list for exclusive plumbing leads.
When people find your webpage (thanks to a robust SEO strategy) and interact with your business (thanks to a dynamic website and regular content), you'll want to continue developing that relationship by gathering contact information and setting up a system to send them content rather than relying strictly on them coming to you.

With an email address in hand, you can place them into what's called a drip campaign (the only good type of drip for plumbing businesses). A drip campaign is a coordinated series of outbound communications that touches potential customers at a particular cadence to keep your business top of mind and spur action. Email marketing has been shown to pull in $44 for every dollar spent, so it's an important marketing strategy for plumbing companies.

Don't let a weak marketing approach sink your business. Connect with CMG Local Solutions, and take advantage of our successful lead generation strategies today!