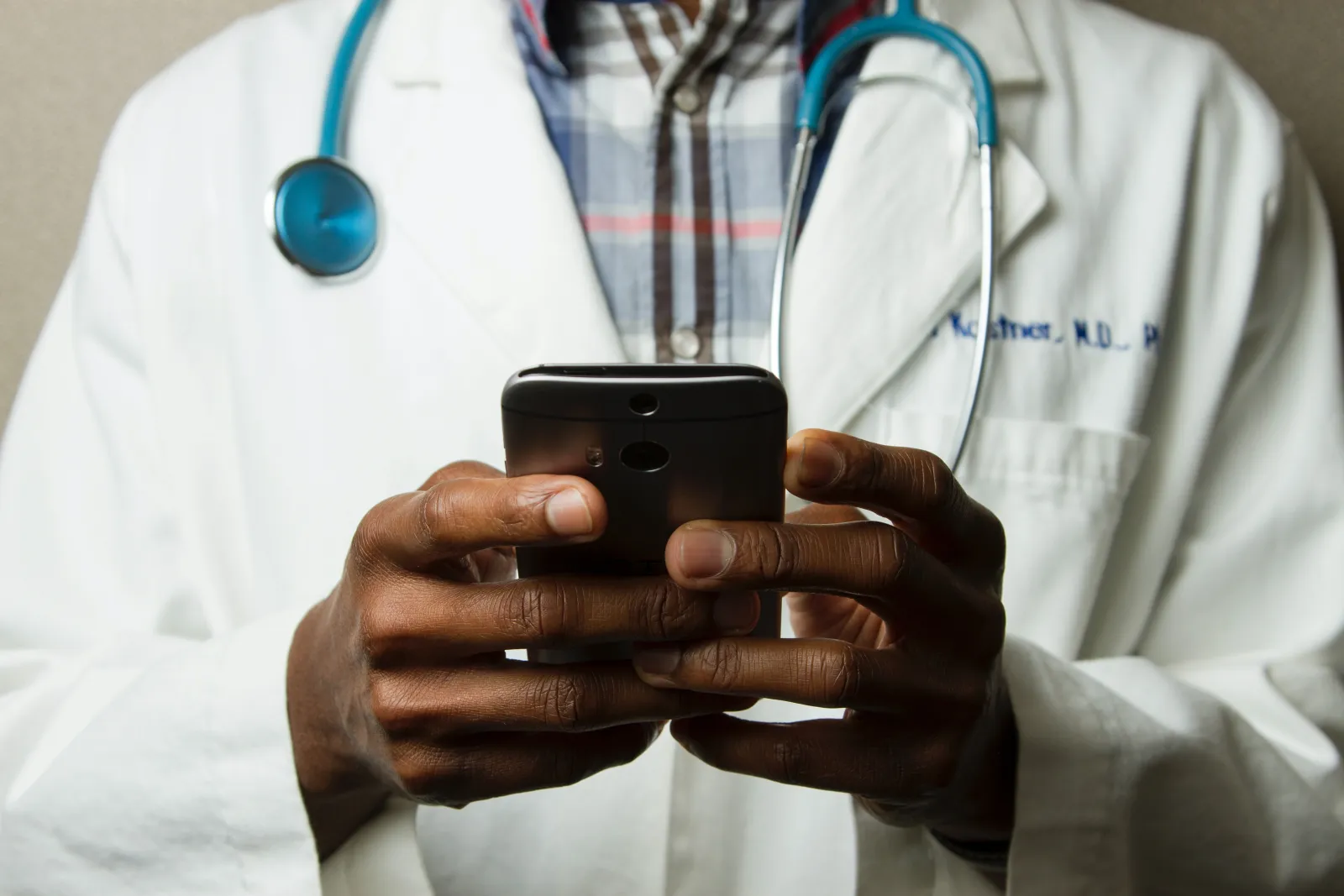 What's one of the first things people do when moving somewhere new after unpacking and settling in? Try to find a primary care doctor. And how do they usually go about it? A good old-fashioned internet search. In 2023, your digital footprint is important as a healthcare provider: it's often a patient's first point of contact. But if you don't have a sturdy online reputation, they'll pass right by you and go to your competitors.
What Is Online Reputation Management?
Online reputation management controls the narrative of a person, company, or brand on the web. It involves reputation protection, monitoring mentions, crisis management, and reputation recovery. Healthcare online reputation management refers explicitly to a strategic approach that looks at reviews, feedback, social media usage, and SEO to keep your business in good shape on the World Wide Web. It ensures your online experience matches your stellar in-person experience, so every patient touchpoint from first search engine search to scheduling their next appointment at the front desk demonstrates the best of your brand.
Keeping a close eye on internet happenings is crucial to maintaining a positive reputation today. How - and if your business responds to questions and comments - has the potential to make or break you.
Why Does Your Healthcare Practice Need Online Reputation Management?
Healthcare reputation management is a priceless tool to have at your disposal because it can impact patient trust and your bottom line. According to a report published by Birdeye.com and further supported by Repugen:
The overall volume of online reviews grew by 10% in 2021 vs. 2020

More than 80% of people will choose a business that responds to reviews

53% of consumers won't consider using a company with fewer than four stars

98% of patients find that positive reviews and high average star ratings are significantly important
Repugen also reported that the most critical review factors are reported by patients expressed in reviews at 37%, average star ratings at 19%, the number of reviews at 16%, responses from the provider at 15%, and recent reviews at 13%.
Regarding average star ratings:
44% of patients require a 4-star rating

23% require 4.5 stars

8% require 5 stars
Patients also have reported checking individual doctor reviews along with practices.
A thorough healthcare online reputation management plan requires regularly gathering patient feedback and replying to feedback on review platforms. Doing so ensures negative remarks are quickly addressed and outshined by many positive comments. A solid online reputation will also do a lot to calm potential patients' anxieties about going to a new practice and send the message that your business is worth trusting.
5 Benefits of Online Reputation Management For Your Healthcare Business
One thing is evident in the data: strong healthcare reputation management is key to improving your new client acquisition rate. Online reputation management has many other benefits as well. Such benefits include improving brand trust, suppressing negative press, improving online visibility, and attracting quality employees.
Improve Brand Trust & Credibility
Healthcare online reputation management will set the stonework for long-lasting patient relationships and implant confidence in your capabilities. It demonstrates to your patients that you also care what they have to say.
Generate New Patient Leads
People are just as likely to go off of positive reviews when deciding on a healthcare provider as they are patients of yours that they know. Your patients will share their experiences no matter what- why not make it a positive one?
Ability To Suppress Negative Press
Responding to positive and negative comments will show your character and build trust with clients. How you react to them can turn a bad experience into a positive one if you use kind and understanding language.
Improves Online Visibility
If potential customers don't know your healthcare business is available, they can never find you. Building a solid online presence where you appear in searches and on social media will go a long way in staying at the top of their minds.
Helps To Attract High-Quality Employees
Healthcare online reputation management is also helpful when it comes to recruiting employees. No one wants to work someplace with a bad reputation and few return patients. Ensuring a positive online presence will naturally guide professionals your way when job searching.
How To Manage The Online Reputation For Your Medical Practice
A solid healthcare reputation management plan is a powerful marketing tool. As we've established, most patients will sleuth around online for a clue as to what to expect from your organization before joining. That's why being ready for those inquiries with well-displayed, positive reviews and a fabulous social media presence is essential. But how can you set this in motion?
Ask Patients To Leave A Review
The more reviews you have, the more accurate a picture potential customers will have. People will trust that you provide top-notch healthcare when they can visibly see customer satisfaction. According to a study reported on by TrustMary, 71% of patients leave a review when satisfied with a business, and 72% will do so if asked to.
Respond To All Reviews
For better or for worse, it's vital to respond to all reviews. Not only does this allow for building trust, but it can also resolve conflicts and show that you respond to patient concerns, boosting customer satisfaction. Be sure to respond from a personal level and not to sound robotic.
Create Social Media & Business Directory Profiles
Having a decently sized social media presence nowadays is equally, if not more, important than having a catchy slogan. Patients can leave reviews on countless platforms, search engines, and apps. That's why having a business directory profile in as many places as possible is essential-to ensure you're aware of everything. Social media will allow you to connect with as many new clients as possible without leaving the office.
Turn Client Reviews Into Customer Testimonials
You should always leverage those gold star reviews into your healthcare reputation management plan. Post the patient's review on social media as a quote, add a review section to your site, or film video testimonials from those willing to participate. Testimonials will go a long way in creating a trusted brand and will help you stay in control of your reputation. Outstanding testimonials from former patients will make a positive first impression.
What Platforms Should Be Optimized For Online Reputation Management?
As a business, some platforms better serve you than others. While you might enjoy kicking back and scrolling through Instagram in your downtime, apps like Yelp and Facebook and sites like the Better Business Bureau and Google Business are much more suited to healthcare online reputation management.
Google Business Profile
Millions of people use Google daily, making it the ideal place to advertise your business. Google offers a free Business Profile tool to bring people who find you online to your storefront. The device features customizations like photographs and focuses on improving local SEO to help improve your prominence in the area and online.
Facebook
With over 2 million active users, reviews that come from Facebook are sure to reach many people and influence possible patients. Many businesses use Facebook to communicate with customers, allowing them to share reviews easily. Facebook business pages are designed so that reviews automatically appear at the top, ensuring businesses are transparent with their customers.
Yelp
Of course, the go-to source for all kinds of reviews- Yelp. Yelp is an essential stepping stone for your business's online presence. It's a reliable way to build trust with your community, specifically benefiting the healthcare industry. According to PennMedicine News, Yelp reviews provide insightful narratives about patient experience and care quality.
Better Business Bureau
Good standing with the Better Business Bureau (BBB) will do wonders for healthcare reputation management. BBB is all about promoting good brands through a grading system based on performance and trustworthiness- acting as an in-between for customer complaints. Being a BBB Accredited Business to potential patients means your business is worth giving their time and money to.
CMG Local Solutions: Providing Powerful Online Reputation Management
The benefits of healthcare online reputation management are plentiful. But, as a business owner, do you have the time to do it all yourself? CMG Local Solutions can help. We'll assist you in assessing your online reputation, finding where it could be polished up, and bringing in new patients with an already-established sense of trust.
Why should you choose CMG as your healthcare reputation management partner? It's simple: our content reaches 52 million people each week. We only work with industry leaders. When you combine top-level reputation management with the firm that gets its clients noticed, you're bound to turn a few (hundred) heads.
Why wait? Reach out to us today for help managing your online healthcare reputation.