Powerful Online Reputation Management Services

Earn the trust of new customers by taking control of the online conversations about your brand. By gathering new, better, and more positive reviews from real customers, you can cultivate a powerful online presence backed by brand enthusiasts.

Take Control of Your Reputation
We'll set up a review strategy so you can stay on top of consumer feedback and alter your messaging accordingly. CMG Local Solutions can help you take charge of your social media accounts, find online comments and reviews, create campaigns to target happy customers for reviews, and much more.

90%
of consumers consider reviews and ratings essential to deciding whether to make a purchase.
-Brightpearl
91%
of 18-34 year olds trust online reviews as much as a personal recommendation.
-BrightLocal
3.3 stars
is the minimum online rating a business needs to have before consumers even consider engaging with them.
-Podium
Attract positive reviews and elevate your brand.
Learn what's being said about your brand online. If the content is negative — or if nothing is being said at all — our business reputation management solution allows you to become more involved with your customers and to work on the online narrative to build your brand reputation.

You can't scrub your internet presence of all negativity. If content is negative, you don't want it surfacing when a potential — or current — customer searches for you online. With the help of our online reputation management service, you can take control of the narrative surrounding your brand. We use review marketing to draw in and engage your brand's most dedicated local advocates and make sure their voices are heard.

The Impact of Local Reputation Management
When choosing between online reputation management companies, CMG Local Solutions has the experience and tools necessary to keep your brand's reputation on the up and up.
Our solution also plugs into Google, Facebook, and other leading industry-specific websites to generate reviews where they matter most. We take a first-session approach to reviews; instead of asking customers to write a review on your website, we send them straight to a third party like Google. This allows us to improve ratings where consumers are searching and provide you with SEO benefits. Reputation management is part of our OneSearch solution, which impacts SEO, SEM, and many other aspects of your online presence.

Improved brand image
Wider reach to current and future customers
Positive positioning of your brand when people search online
Polished, succinct messaging across all channels
Greater control over how people perceive your brand
Business survival and profitability
Proof of customer satisfaction
Earned trust from completely organic leads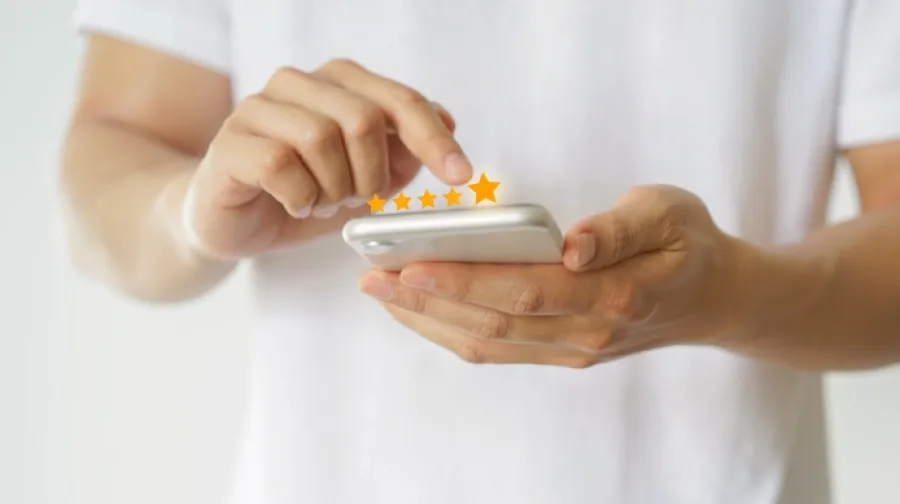 Benefits of Working With
Our Team
Our online reputation management services can help you boost consumer sentiment wherever they search because of our integration with hundreds of review sites. Collecting real-time reviews about your business allows us to keep you informed of what people are saying about your brand online.

We ensure that your presence is protected across leading maps, apps, and social sites to provide a consistent and positive brand experience for potential customers. Work with CMG Local Solutions for your local reputation management services to get noticed, be found, and convert.