Jesse McCambridge - Vice President, Digital Revenue & Sales Strategy
Jesse McCambridge is an accomplished Digital Media executive with extensive experience and an exceptional track record in developing new business, strengthening existing client relationships and providing innovative solutions for the direct marketing, broadcasting, entertainment and technology sectors. Strong consultative sales approach that ensures clients' needs are translated into mutually beneficial relationships built on trust, integrity and continuous collaboration. Adept at driving revenue through strategic channel partnerships while building long-term business alliances.
Jesse currently serves as the Vice President of Digital Revenue & Sales Strategy at Cox Media Group with responsibility for direct sales, local market sales and creative services. Together with his team of talented and dedicated digital sales directors, marketing specialists and CMG's award-winning Premier Creative Services (PCS team), delivers best-in-class marketing solutions that drive real business results for CMG's advertising partners. Jesse is focused on driving successful integrated sales solutions to help drive revenue and hit CMG's financial targets.
Prior to joining Cox Media Group in 2010, he served as Vice President of Market Development at Internet Broadcasting (IB). Jesse effectively drove the Sales Solutions and Content Management System sales for IB's 100+ website partners. Over a 13-year period, McCambridge defined the digital media sales & advertising operations for IB's media partners that included NBC, Telemundo, Hearst Television, Cox TV, Post-Newsweek, McGraw-Hill, and many more.
Jesse is a graduate of the University of Minnesota and lives with his wife Leslie, son Jack, and daughter Molly in Atlanta, GA. He's an avid golfer and traveler.
Mindy Buckalew - Vice President, Digital Business Operations
Mindy Buckalew is a strategic digital and operations leader with 20+ years of experience in finance, business operations, digital operations, sales strategy and digital innovations. Mindy has been with Cox Media Group for 15 years serving as the GM of a national digital start-up business and various product development, sales strategy, product planning and advertising operations leadership roles.
Mindy currently serves as the Vice President of Digital Business Operations at Cox Media group with responsibility for business operations, planning and reporting, project management, campaign fulfillment and performance marketing.
Prior to joining the CMG in 2006, Mindy served in various finance, analytics and operations roles with several start-up businesses here in Atlanta. Mindy earned a Bachelor of Business Administration, Cum Laude, from Kennesaw State University and has lived in the Atlanta area for the last 30+ years.
Justin Wenokur- Vice President, Digital Revenue & Sales Strategy
Justin Wenokur presently serves as the Vice President of Digital Revenue and Sales Strategy for Cox Media Group Local Solutions. Justin obsesses over the best ways to get his customers to the results they desire using the latest in greatest in the world of digital marketing services. Sitting across from customers and solving problems tend to be the highlights of his day. As part of this role, he is able to travel the country in support of all of our local television and radio stations to ensure that they get access to all of those strategies and are able to extend them to their customers.
Prior to working on CMG, Justin was the Vice President of Growth for a large digital agency in Dallas, TX and was responsible for growing his customer's revenues while also growing agency revenue. During that time he received honors like AD2's top 32 under 32 and ANA's Rising Stars in marketing award. His wife Sarah, along with their children Cade and Chloe all live in Dallas.
Jennifer Dragon - Creative Director
Jennifer Dragon loves digital advertising creative. She's spent her entire career brainstorming it, pitching it, making it and showing off its performance to advertisers. She's always on the lookout for innovative digital ad solutions that make an impact. She's crafted highly effective digital advertising campaigns for small and medium local businesses in addition to major national players. A graduate of NYU, she currently serves as the Creative Director of the award-winning digital ad team at Cox Media Group. She and her team support clients for all of CMG's 87 media properties in 20 markets across the U.S. Prior to that she was part of partnership sales team at the Walt Disney Internet Group in North Hollywood, CA.

Shajan Thomas - Digital Fulfillment Director
Shajan Thomas is the Director of Digital Campaign Operations at Cox Media Group Local Solutions. Shajan and his team are responsible for all digital operations and creating best-in-class, process driven solution for their customers. Shajan is a data driven marketer, concentrating on curating digital experiences that generate loyalty, creating value and building results- driven, long term solutions. Shajan is a father of 2 girls and an avid Atlanta United fan.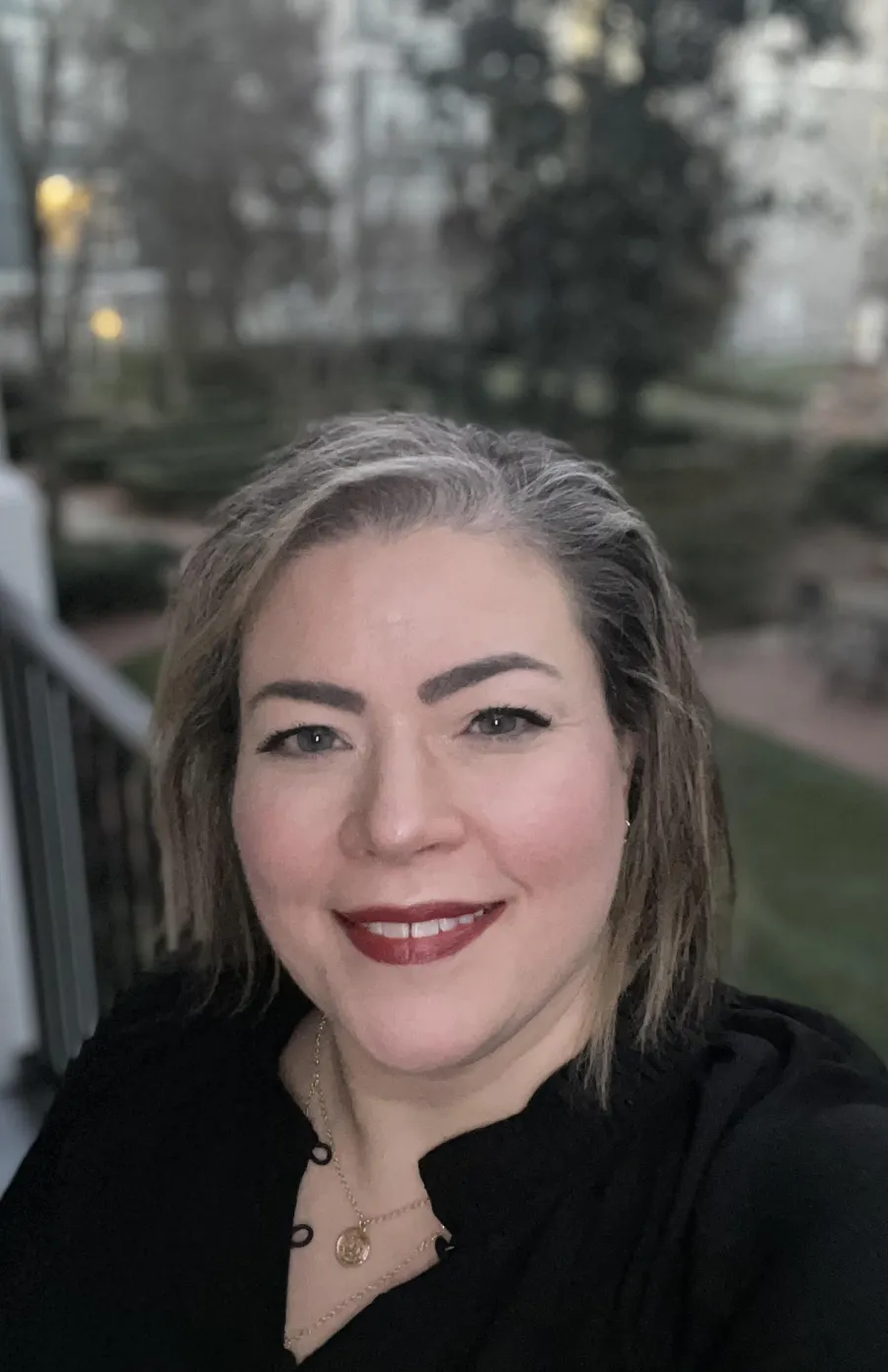 Jennifer Jones - Director, Performance Management & Operations
Jennifer Jones is the Director of Performance Management and Operations. In this role, Jennifer leads a team focused on campaign performance reporting through meaningful ROI storytelling, developing cohesive campaign strategy in support of sales efforts all while ensuring accuracy from the beginning stages of the client experience through campaign completion.

As a media industry veteran, Jennifer is an expert in combining strategy and planning with tactical execution to optimize long term gains in media campaign performance. A proven leader who is adept at managing resources, process and people, Jennifer has a history of success and innovation. With a strong aptitude for project management, streamlining process and workflow and building efficiency across operations, she has a track record of developing and leading teams in support of business units to maximize growth and agility.

Jennifer is a proud graduate of the University of Georgia and is a lifelong UGA football fan. Jennifer lives in Atlanta, GA with her fiancé, Bryan, where they aspire to be dog parents again soon.

Patrick Monahan - Director of Programmatic and Yield
Patrick Monahan is the Director of Programmatic and Yield for Cox Media Group Local Solutions. He is an accomplished leader and industry expert in digital ad motorization. With 15+ years of experience, Patrick has worked on all sides of the advertising world and has an acute understanding of finance, business operations, digital operations, sales strategy and digital innovation. He enjoys working at the forefront of technology and participates in numerous industry working groups to improve advertising technology.

Patrick and his team are responsible for managing and monetizing CMG's owned and operated digital real-estate and have improved operations in no small part by signing up for every beta test available. Patrick is a supply & demand aficionado and microeconomics is one of his many passions that he brings to this role.

Patrick is a graduate of Georgia State University and lives in Atlanta, where he was born and raised. In his free time, Patrick is an avid runner and tech investor.