The SEO Agency Houston Professionals Trust

We produce real results that matter to your business.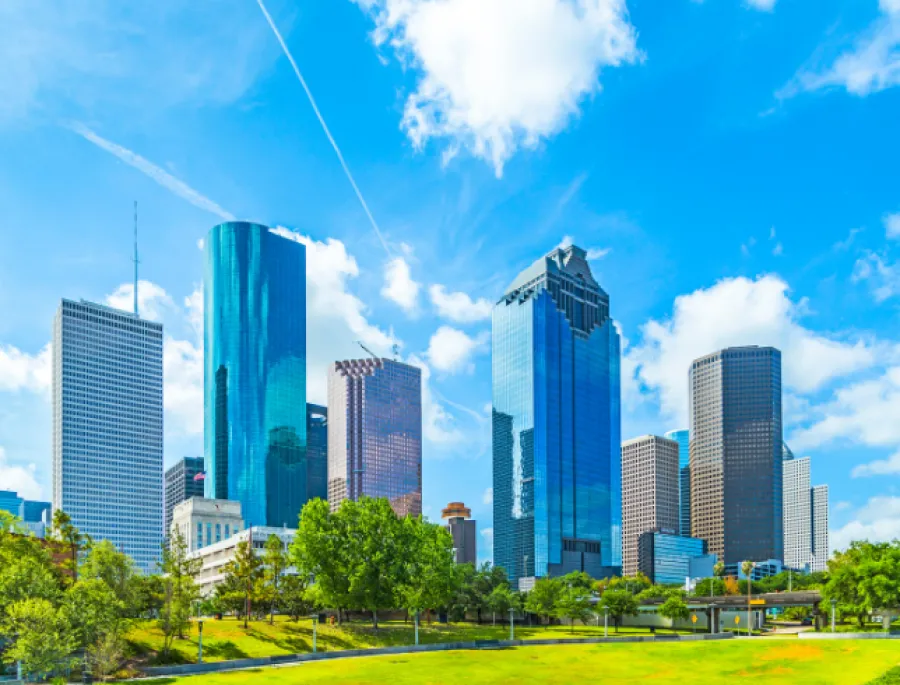 Find new customers in Houston, TX
The SEO Agency Houston Businesses Can Lean On

Reaching the right customer matters. The only way to achieve that is by understanding what strategies work best. With CMG, we bolster you with those strategies so you can build a better business. When you choose marketing experts to craft a perfect plan for your business, go with reliability. Go with dependability. Go with the SEO agency Houston locals trust.
You've spent years perfecting your service. So have we. When you choose to partner with the SEO agency Houston businesses trust, you gain not only a team of dedicated professionals, but access to a myriad of resources that give your business a competitive edge.

SEO is too important to ignore, and at CMG local solutions, we dedicate ourselves to crafting your business's perfect strategy so you can reap the benefits as quickly as possible.

10,000+ winning campaign strategies developed

400+ marketing consultants nationwide
The SEO Agency Houston Businesses Rely On

Houston's status as the largest city in Texas, and fourth largest in the country, presents you the potential to grow your business to a global scale. But only if you know how to take advantage of this immense opportunity. With a varied cohort of individuals and businesses, it is imperative you have an SEO strategy that reaches exactly who it is meant to. With the help of local professionals at CMG Houston SEO services, we can develop a strategy to reach any industry and elevate your business to its full potential.

Our agency brings you a diverse collection of experts, from web developers to content writers, equipped to handle your specific needs. In our SEO company, every individual has a focused effort to deliver your company the best results. When you hire CMG local solutions, you get insight from professionals with years of experience, specialized in their niche of SEO
Beyond providing your company with a team of professionals, the experts at CMG will bring you a winning strategy. After years of trial and error discovering what does and does not work to drive a website to the top page one search results, they can recreate that strategy for your business, too. Our team is also local, meaning you can reach them at a moment's notice, effectively increasing the efficiency at which changes are implemented. CMG local solutions provides you with peace of mind and comprehensive marketing analysis to boost sales and generate revenue
You have options when it comes to search engine optimization. Don't get distracted by the promise of increased leads at a reduced price and go with a company you can trust - CMG. Working alongside the experts at CMG, you can create the ideal marketing strategy that will yield results that speak for themselves.

We know that results are important and they are the only way to measure if your strategy is working. That's why we focus on the details that matter and drown out the rest. Houston is a vast city that continues to grow. With specific, targeted leads as a part of your digital marketing solution, we'll make sure you don't get left behind.
You need a team of reliable, accessible experts who are ready to adapt the way your business does SEO. The professionals at CMG local solutions are exactly that - real people prepared to implement new techniques as your business requires. They will work hand in hand with you to reach an outcome that you are satisfied with, tailoring your strategy to fit your exact needs. We recognize that every business is different and some bot-generated blanket technique is not going to satiate your requirements.
Combined with our local experts' unique ability to fuse expertise with cultural knowledge and your industry prowess, you can access an untapped customer base right in your own backyard and start turning visits into sales. Don't spend any more time searching for the answer to your marketing needs and contact one of the local SEO agencies Houston business trust: CMG local solutions.
Knowledge is power. CMG is the Houston SEO agency that has the knowledge to put power back in your hands. The local professionals at CMG are not only experienced in developing customized SEO strategies, but are adept in the local infrastructure. Together with our industry-led tools and techniques and your expertise, we can craft a unique, tailored approach that will put your business at the forefront of your customers' minds.
1
OF THE FIRST DOZEN
COMPANIES TO EARN GOOGLE
PREMIERE PARTNERS STATUS
1
OF ONLY 6 FACEBOOK
MARKETING PARTNERS IN
NORTH AMERICA
10,000+
WINNING CAMPAIGN
STRATEGIES DEVELOPED
The SEO Agency Houston Professionals Count On

Time is a luxury many business owners don't have. SEO strategy management is a time-intensive, continuous process that requires several hours of research, optimization, and upkeep. If you plan to build your own team of SEO professionals, you'll need to provide the salaries, software, and equipment needed to sustain that team.