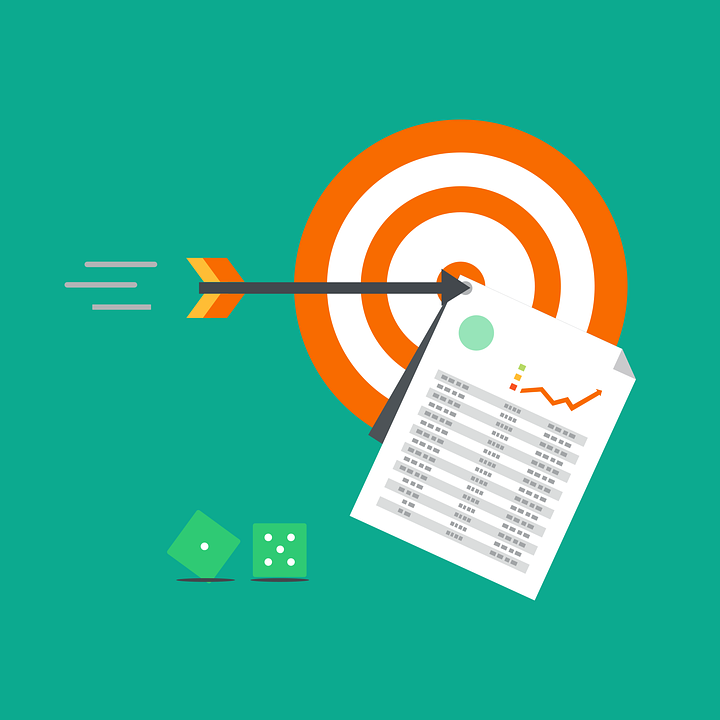 Casinos know all about favorable odds, but a once-in-a-century health crisis that few could have predicted made everyone a big loser in 2020. Revenues were down more than 31% during the coronavirus-ravaged year, the first time since 2014 that overall industry revenue had fallen. Casinos lost more than a quarter of their operating days due to shutdowns.
Turns out the house doesn't always win.
Thankfully, most casino doors are open again and the familiar spins, sirens, clangs, and chimes that fill the floor have returned. With restrictions easing across the country and a "return to normalcy" in sight, long-time gamblers and spur-of-the-moment adventure seekers are ready to test their luck at their favorite local casinos — if they remember you, of course.
How are your conversations with loyal and prospective customers going these days? Have you lost touch? Did your casino's marketing efforts dry up when foot traffic disappeared? Now that an eager public feels emboldened to go out, spend money and have fun experiences, you should be crafting a fresh, compelling casino marketing strategy to lure those folks who are ready to test their luck.
It's time to double down on your digital marketing efforts.
Digital Marketing for Casinos Using OTT Video
Most customers consume media in the form of streaming online services, such as Netflix, Hulu, Disney+, and Amazon Prime. This is what we mean in marketing when we say "meet your customers where they are" with your casino digital marketing campaigns. These over-the-top (OTT) channels are tremendous opportunities to advertise your casino experience to a wide audience. Or a niche demographic. Take your pick. The action is on you.
According to research, approximately 20% of U.S. homes consume ad-supported OTT. Why not take a chance on a few platforms to try and gain some traction and increase brand awareness? With stimulus checks and tax returns burning holes in people's wallets, the time to make a wager on OTT is now.
The reason OTT is such a safe bet for your marketing mix is because the trend of people consuming streaming media on a variety of devices is not going to slow down. The upward trajectory will hold. In fact, eMarketer predicts that OTT advertising spend will reach $14.6 billion by 2023. Following the money is an easy way to understand where the opportunities truly lie.
The Benefits of Video in Your Casino Marketing Strategy
Still, traditional television is still going strong despite "cord-cutters" flocking to streaming services, which is why bundling OTT marketing with regular TV advertising is a solid bet. When you cast a wide — yet targeted — net with your casino marketing campaign, you catch more fish.
As every dealer knows, you can't win if you don't play. Here are a few reasons why OTT marketing is a sure win for your casino:
· No set schedules to adhere to, meaning you aren't stuck in the 11:21 p.m. time slot after the weather and before sports on the local nightly news broadcast. Traditional TV media placement schedules are pre-arranged down to the minute, which offers zero flexibility. Plus, geographic boundaries box you in. With OTT, you can reach customers anywhere, on whatever device they're using.
· Super-specific targeting capabilities, which is the result of detailed user data and persona characteristics. Because OTT platforms have loads of information on all of their subscribers, you can achieve granular targeting and create strong messaging that resonates with viewers. This personalized approach makes customers feel valued and helps with sales conversions.
· Comprehensive tracking analyses, thanks to data collection on actions like views, purchases, click-throughs, downloads, and many more. Being able to accurately determine the success of a campaign with real metrics (and not just assumptions) is a fantastic tool that saves time, money, and wasted effort.
The Casino at Dania Beach in south Florida is a great example of a client that has thrived in the aftermath of the pandemic thanks to a revised online marketing strategy. The casino's goal was to improve its presence in the digital space and create awareness of its newly renovated casino and unique live entertainment. OTT was an important part of Dania's casino marketing strategy.
So even though The Casino at Danial Beach had to shut down for three full months due to COVID-19, it began seeing the most foot traffic it's had in years and achieved yearly revenue goals by the fall of 2020 when it reopened and relaunched its digital and on-air strategy.
Luck favors the prepared, and this casino was ready to provide its audience with fun, compelling content by taking the necessary steps to shore up its marketing effectiveness with CMG Local Solutions, a top casino digital marketing agency. Overall website new users went up 4%, organic traffic increased 13%, and conversions were up 107% (even though traffic was down due to the aforementioned closure and campaign pause).
"Throughout some of their great results in digital marketing like digital banners, videos like OTT, and reputation management, we have been able to grow significantly," The Casino at Dania Beach says. "We could not be happier with the work and partnership that CMG Local Solutions has done with us."
Are you ready to have your casino floor rocking and rolling like it was before the pandemic? It's all about playing your cards right, and CMG Local Solutions has a full deck.