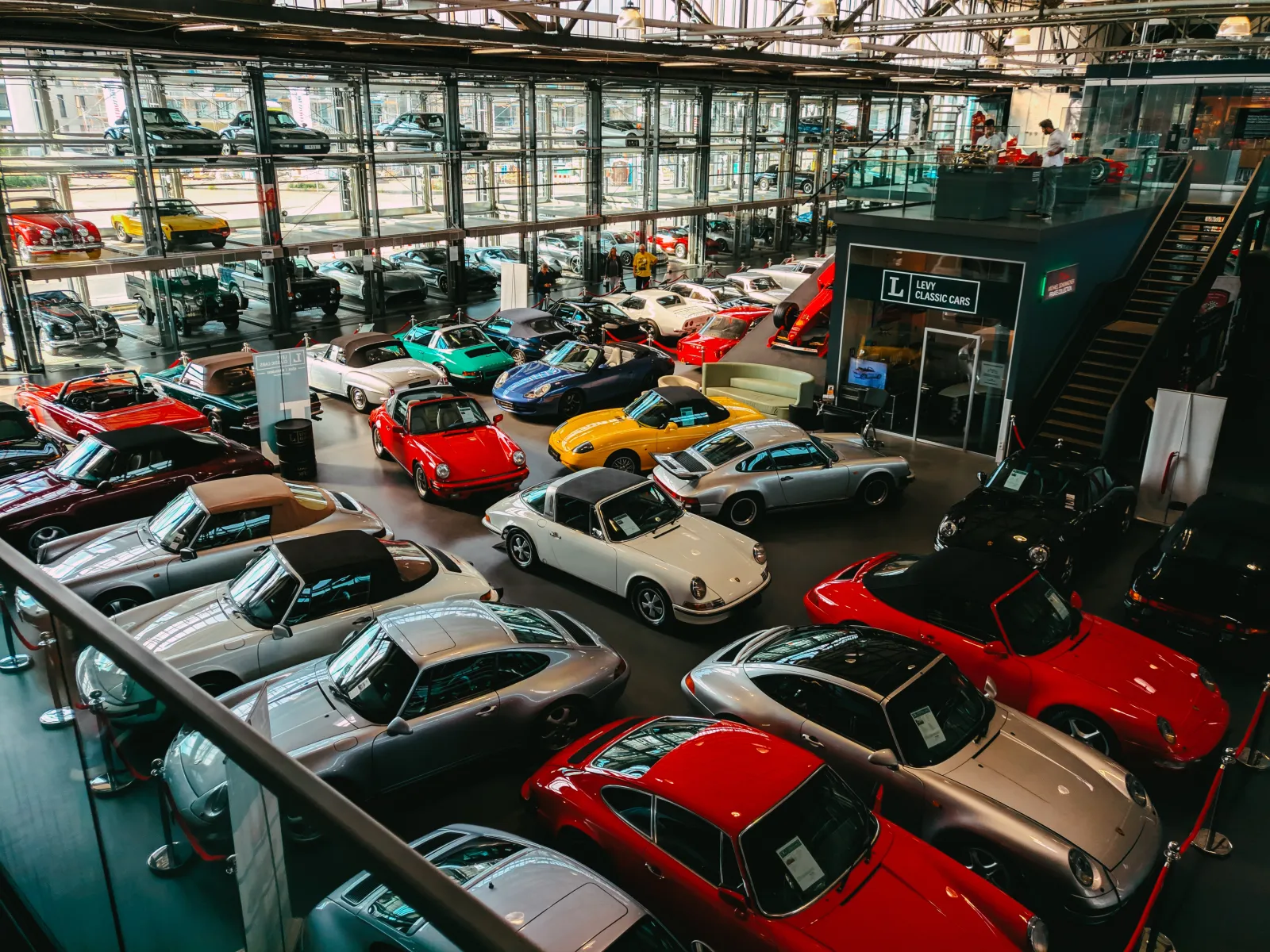 With each year that passes, the automotive industry must reshape to fit the shifting interests of consumers, technological advances, and global conditions. To keep pace with changing trends and stay ahead of the competition, your automotive marketing partner needs to be fluid and ready to change tactics at a moment's notice.
If your auto dealership has been experiencing a downward tick of new clientele, Connected TV advertising could be the missing link in your local car dealership's media mix. Here's why:
Why Should I Care About Connected TV Advertising Companies?
First, you have to understand what a Connected TV is. Connected TV (CTV) refers to a television accessed by apps and streamed over smart TVs or a connected device hooked up to the television (i.e., Playstations and Rokus). A Connected TV advertising company is, in turn, a company that produces advertisements created for those specific platforms to be viewed over the Internet.
How often would you say you watch television? According to a study by Nielsen, adults spend an average of 300 minutes per day watching television, and as of January 2023, 84.9% of U.S. households had at least one Connected TV device. 35.5% of homes access TV content solely through connected devices; eMarketer forecasts those numbers to climb by the end of the year.


Take Note: What You Should Know About CTV
Connected TV advertising companies are becoming increasingly popular as automotive dealerships are learning new ways to reach their consumers. But as more advertising methods come up, it's essential to understand new available strategies fully.
The Difference Between CTV and OTT Advertising: Demystified
CTV and OTT are often considered the same. That isn't true--but they are linked. OTT streams content across all devices connected to the Internet; meanwhile, CTV focuses on streaming to smart TV screens. CTV generally sees a higher quality of produced content, while OTT ads can be short, snappy, scrappy, and applied to a broader range of applications.
What's The Difference Between CTV and Addressable TV Advertising?
Addressable TV advertising is also discussed interchangeably with CTV, but it isn't the same. Addressable TV ads enable customized ads to appear in individual households based on data analytics and technologies that segment audiences based on different factors. This form of advertising is closer to traditional television formats - like cable - than CTV because it does not use the Internet.
What's The Difference Between CTV and Linear TV Advertising?
Linear TV is more commonly known as cable or broadcast television. Think classic car sales-man commercials with this method. CTV directly ties to streaming services, offering better targeting and effectiveness measurement.
Advantages of Switching to CTV
Though still relatively new, Connected TV advertising companies already have an impressive list of advantages that shouldn't be overlooked by any business considering trying them out. Benefits of CTV advertising include:
Precision targeting - CTV enables marketers to reach specific consumer demographics, interests, and behaviors, enhancing the ad's relevancy.

Hyperized local targeting- IP-address-based targeting allows more relevant ads to appear in specific geographical areas.

High video completion rates - Videos are usually finished more often due to the viewer's close association with the medium and product shown

Accurate measurements and attributions - CTV uses a wide range of metrics to make the marketing performance more effective and allows for quicker tracking for the marketer.

Personalization - CTV marketers can segmented audiences based on their interests and purchase intent as well as demographics like age, gender, income, and education level.
Cut Your Losses When You Cut the Cord.
While traditional television advertisement methods allow businesses to reach hundreds - if not thousands of viewers at once - the reality is that there are targeted options available in combination with traditional advertising. Only 56% of Americans watch cable or satellite TV (a loss of 20% from 2015)
71% who don't use either attribute it to being able to find what they want online

61% reported having had cable/satellite in the past but no longer find it necessary

39% have never subscribed to cable/satellite
eMarketer reported that traditional television ad spending will reach $68.35 billion in 2023, falling to $64.94 by 2026; combined spending on cable and CTV will climb to $87.24 billion this year, soaring to $100 billion in 2026, mainly contributing to the rise in CTV users.
Not all Connected TV Advertising Companies Are Created Equal.
It's always challenging to try something new. But for your business to continue thriving, sometimes change can be necessary. If you're an automotive dealership with a slowdown in new clients or want to stay ahead of the curve, CMG is prepared to help you make the leap to Connected TV advertising.
Our dedicated team has over 80 years of experience leading lucrative marketing campaigns. We understand all the leading tactics and actively research developing trends to ensure your business is always ahead of competitors.
Whether you're looking into an entirely new campaign or want to make adjustments to the one you've currently got, CMG Local Solutions can expose you to a new realm of possibilities (and improve your bottom line while doing so).
What are you waiting for? Get started with CMG today.