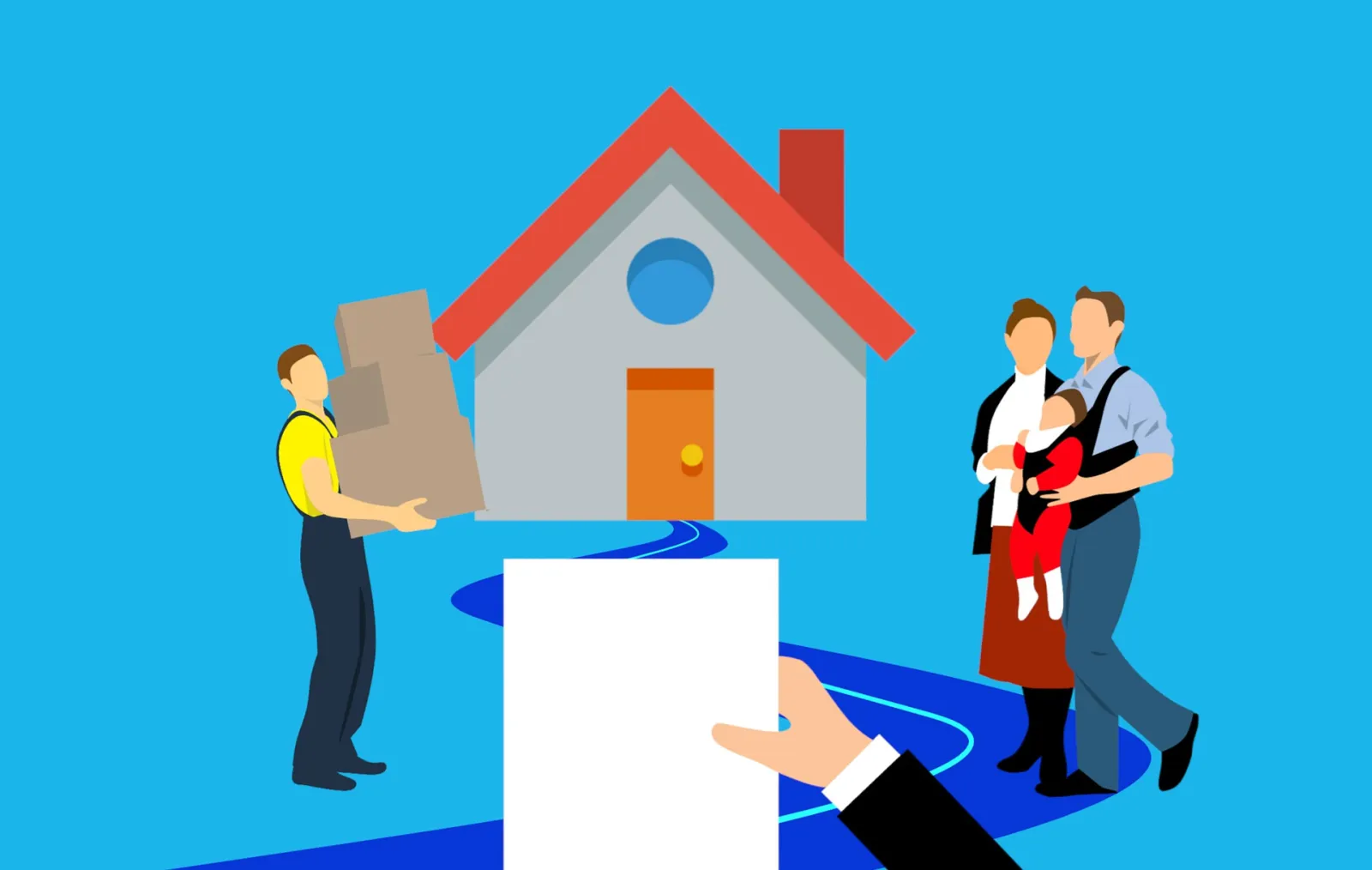 If there's one thing the coronavirus pandemic couldn't slow down, it was Americans' propensity to move in search of greener pastures. Nearly 40 million people move each year — which means businesses have to continually replace customers who flock to new ZIP codes.
There's a reason chambers of commerce put together welcome baskets full of coupons and trinkets from local merchants and service providers: Moving equals money. Perhaps no industry understands that better than the movers themselves — teams of strong individuals that make relocating much easier to execute. And though movers are constantly reminded to lift with their knees, potential customers let their fingertips do all of the work in the form of internet searches for their moving needs.
Are your dynamic marketing solutions enough to make the grade?

Why You Need to Revamp Your Moving Company's Marketing Strategy
Yes, Americans have been moving a lot during this past year, and that trend doesn't appear to be letting up — especially now that vaccinations are taking place and travel restrictions are lifting. One expected result of the public health crisis that directly affects moving companies has been people's desire to move closer to family. In its annual survey of migration patterns, United Van Lines found that more than 25% of those who relocated did so to close the gap between family members. Suddenly, living four states apart doesn't seem in anyone's best interests after so many difficult months apart.

Combine this reality with the fact that most people who move are in that coveted 18-34 age group. This is a high-spending cohort of the population that often embarks toward new frontiers in response to a significant life event, giving the group all the ingredients that make an ideal customer. That's where CMG Local Solutions can move your business from the middle of the pack to the penthouse suite. When customers want to move into (or out of) your community, how will they find you? If any part of the marketing strategy for your moving company includes crossing your fingers and hoping for the best, it's time to upgrade your approach.

Just as moving is more than just throwing items into a box, marketing to new movers requires more than attractive graphics and a clever tagline. You need to identify audiences and the channels that reach them. You need to brainstorm months of content creation and find the platforms on which to tell your stories. Overall, you need a comprehensive marketing plan that takes into account all possible outcomes. Detours might be necessary. Unforeseen circumstances can cause headaches. But with the right framework and mindset, anything can be fixed, and everything can be accomplished.

How to Promote and Market Your Business
When you want to make a lasting impression on your potential clients and customers, several digital marketing tactics can help move high-quality leads down the sales funnel and grow your business. Here are a few of the most effective ways to market to new movers:

1. Social media advertising.
Nowhere is the power of the individual more evident than on social media platforms. What if, say, The Rock promoted your moving company in a short Instagram video? Can you imagine the windfall? That might seem like an extreme example, but we value the opinions of those we care about. If a friend or loved one posts something complimentary of your moving service, you've just added a brand advocate. And all it takes is one brand advocate to spur dozens of people to act. To be in those conversations, you must establish a social media presence — which requires advanced social media marketing strategies. It should mimic your desired company tone and assume a manageable cadence to draw people in.
2. Multichannel marketing.
The days of getting news, information, and exciting offers through one medium — only the radio, only the newspaper, only the 10 o'clock news — are over. Today's savvy shopper interacts on social media, listens to podcasts, subscribes to news feeds, and watches videos online. There's absolutely no reason you can't be involved in all of those channels (and more) and reach all of those audiences. Savvy companies make it happen. With the right messaging and media mix, you'll be astonished at how effective the marketing strategy for your moving company can be.
3. SEO­.
There's a method to packing a moving truck, right? You don't just stack things haphazardly and without foresight. The same goes for the digital content you produce. There's a proven method for successful optimization. It isn't enough to write compelling blog posts and customer success stories; no, you must have the resources to identify what people are searching for so you can deliver what they need. That involves a strategic approach to keywords and phrases rather than brute force.

Digital Marketing for Moving Companies Done Right
Long Island-based College HUNKS Hauling Junk & Moving is just one example of a client that has greatly benefited from a partnership with CMG Local Solutions. The franchise wanted to improve qualified leads for moving and junk removal, and our work together realized some amazing results: Conversions went up 115% over the previous year, cost-per-conversion went down 51%, and conversion rate increased by a whopping 95%!

"They really take the time to learn about your business and your marketing needs and then get to work on creating a personalized plan to help your company grow — all while delivering the proper message to your targeted audience," a company spokesperson says. "Not only do we love working with these amazing people, but our partnership and strategies have also worked. In less than 10 years in business, College HUNKS is a household name on Long Island, and we know that our six-year partnership with CMG Local Solutions is a huge part of this success." Not only that, but business for College HUNKS has thrived during this time; CMG Local Solutions has helped it grow 279% and many millions of dollars in revenue since beginning the partnership in 2014.

"In the last three years, we have been recognized as one of Inc.'s 5,000 fastest-growing private companies in the U.S.," the spokesperson says. "We look forward to building on this great partnership with them for many years to come."

We'd be honored to perform the same services and get the same results for your moving company. From organic search to mobile banner ads, we have countless advanced digital marketing strategies to reach your desired audiences and raise your brand awareness. When you're officially ready to move your marketing efforts to a whole new level, reach out to CMG Local Solutions.