Solar power has become a more and more lucrative industry, and understandably so. The Sun is one of the few things that's guaranteed to outlive us all, especially considering its death will also be ours. But in the meantime, doesn't it make sense to harness the great power it provides to this planet and reap some sort of benefit besides clear skin and a boost in melanin? One would seem to think, but the reality is many individuals are actually hesitant to make the switch to solar. The installation is safe, the panels have a lengthy warranty, and the tax incentives are significant. So, why are so many solar companies struggling to find new clients? Well, one solar company in particular was wondering the same thing and sought an answer.
This solar company didn't have time to waste and chose a business backed by results and reputation to get them their answer: CMG. With the company's vision to promote solar home energy packages to the ideal customer, CMG immediately went to work uncovering who was in the market for solar energy and how to best engage with them. After discovering this business was located in a bilingual area, CMG crafted a multi-channel strategy in many languages that employed email, PPC solar techniques, and OTT to effectively engage with potential customers.
The client saw an increase in website views in addition to an increased client base, bolstering sales for the solar company.
Our campaign gained the client over 3,000 clicks on their website, 9 new English customers, and 8 new Spanish customers.

The Sky's the Limit with CMG's Tailored Marketing Solutions
When the solar company first approached CMG with their dilemma, we didn't hesitate to rise to the challenge. We analyzed what the company was doing right, wrong, and everything in between. After careful critiquing of the company's media campaign in comparison to more successful businesses, we began working towards filling the gaps. We discovered that not only was the client misusing their advertisements, but they weren't even targeting the right personnel. With this information in our toolkit, building a successful campaign became a breeze.
With the correct potential customers and the way they interact with media identified, it became clear that this solar company needed a multi-channel marketing strategy across several languages. Therefore, CMG launched an email marketing and PPC solar campaign, in both English and Spanish, that attracted the attention of potential customers and ultimately led to increased revenue.
Thanks to the combined efforts of the solar company and CMG, we were able to craft an enduring marketing campaign targeted at the right audience through the proper channels. The most rewarding part of this success story is that, with the proper tools and techniques now fully integrated into the solar company's strategy, they can continue to prosper from their strategy long after we exit the picture.
Reaching New Heights in the Solar Community
The work before us was clear: develop a multi-layered marketing campaign directed at the right audience on the right platforms. We utilized hashed emails, solar PPC ads in both English and Spanish, and OTT to directly target the potential customer base. Keeping this solar business in the forefront of these consumers' minds, we ensured they were contacted first for all solar needs.
As stated earlier, our campaign gained the client over 3,000 clicks on their website, 9 new English customers and 8 new Spanish customers. With over a 17% view rate on this campaign, the solar company's success is hard to deny.
The results speak for themselves. The client's efforts were strong, but misdirected. All they needed was a little guidance and some market research, and they were off. By clearly defining the benefits of solar to potential buyers through means they interacted with and understood, it didn't take long for this company to reap the benefits. We only needed to drop and redrop 2 emails to see results, and that's what we want our customers to expect every time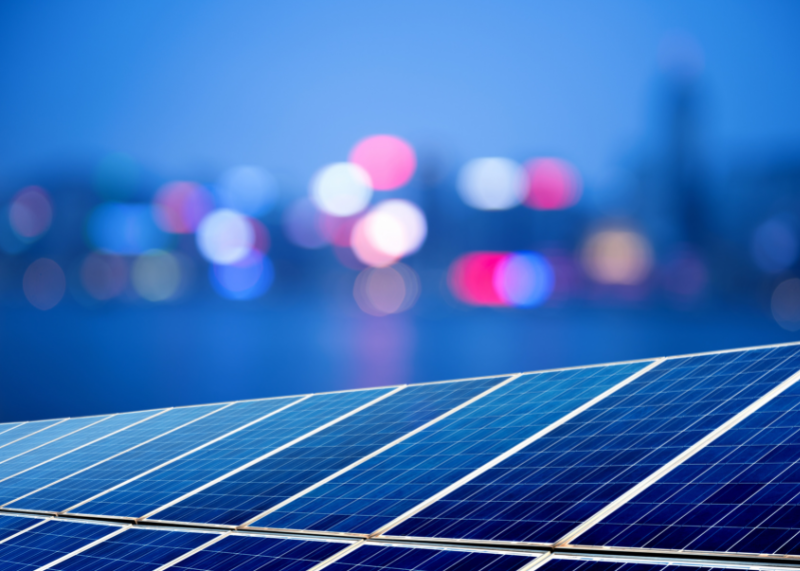 The Knowledge You Need From the Marketing Experts You Deserve
If you've been struggling to create a media campaign that effortlessly combines your needs with those of prospective clients, CMG may be able to help. With the expertise required to craft effective campaigns and your knowledge of all things solar, we can combine our efforts to exceed your greatest expectations.
With CMG on your side, you can expect to:
Improve your status on search engines and social media

Attract and grow your ideal customer base

Work closely with specialists to identify specific strategies that will set your solar company apart from competitors
With a broad understanding of the solar industry and years of experience building successful campaigns, CMG is capable of expanding your customer base through multi-channel marketing focused on solar PPC ads. We aim to out-perform our competitors and will not rest until you are satisfied.
Our team is focused on highlighting all of the benefits your business offers to the community, not the other way around. Coupled with the fact that our experts are local community members, that endeavor becomes possible given they have first-hand experience living in the area. We work effortlessly to convey that message to potential customers in a meaningful way so they turn to you first when deciding to make the switch to solar.
Experience-Based Expertise You Can Trust
Building a lasting marketing campaign is difficult if you don't have the experience or know-how to do so. When you choose CMG, you get both, plus access to a team of dedicated, adaptable professionals fully invested in your business's success. Our holistic solutions fully encapsulate all lines of effort in creating a triumphant campaign, so you can focus on growing your business and improving your product.
Solar is an ever-expanding industry that is becoming more and more competitive as consumers unlock all of the benefits associated with going green. To stay competitive, it is critical your business maintain a robust media campaign in order to stay at the forefront of consumers' minds. With CMG as your ally, we will help create a strategy focused on hashed email, solar PPC ads, and OTT. You can place your trust in us the way your customers place their trust in you.
Our client base is extensive, but as our base grows, so do our capabilities, and we're ready to put those capabilities to work for you so you can one day have a client base as wide as ours. If you're hesitant to take the leap into hired media managers, we understand. We will talk you through every step of the process, ensuring you are comfortable with every decision the entire time. Whether you are looking to start from the foundation or expound upon what you've already built, we are here to help.

Unlock Your Business's Full Potential With CMG
If you've ever wondered what your business is truly capable of, the local professionals at CMG can help you find out. With a team of media managers you can trust to put your best interest first, we'll ensure consumers seek out your business when it comes to their solar needs. Together, we can accomplish and exceed your business objectives by creating a custom-tailored multi-channel strategy that not only targets your customers, but motivates them to act. By combining our expertise with your knowledge, we can foster an approach that reaches clientele in the most efficient, cost-effective way. If you're still not convinced, we would be happy to discuss the details with you over the phone or in person.