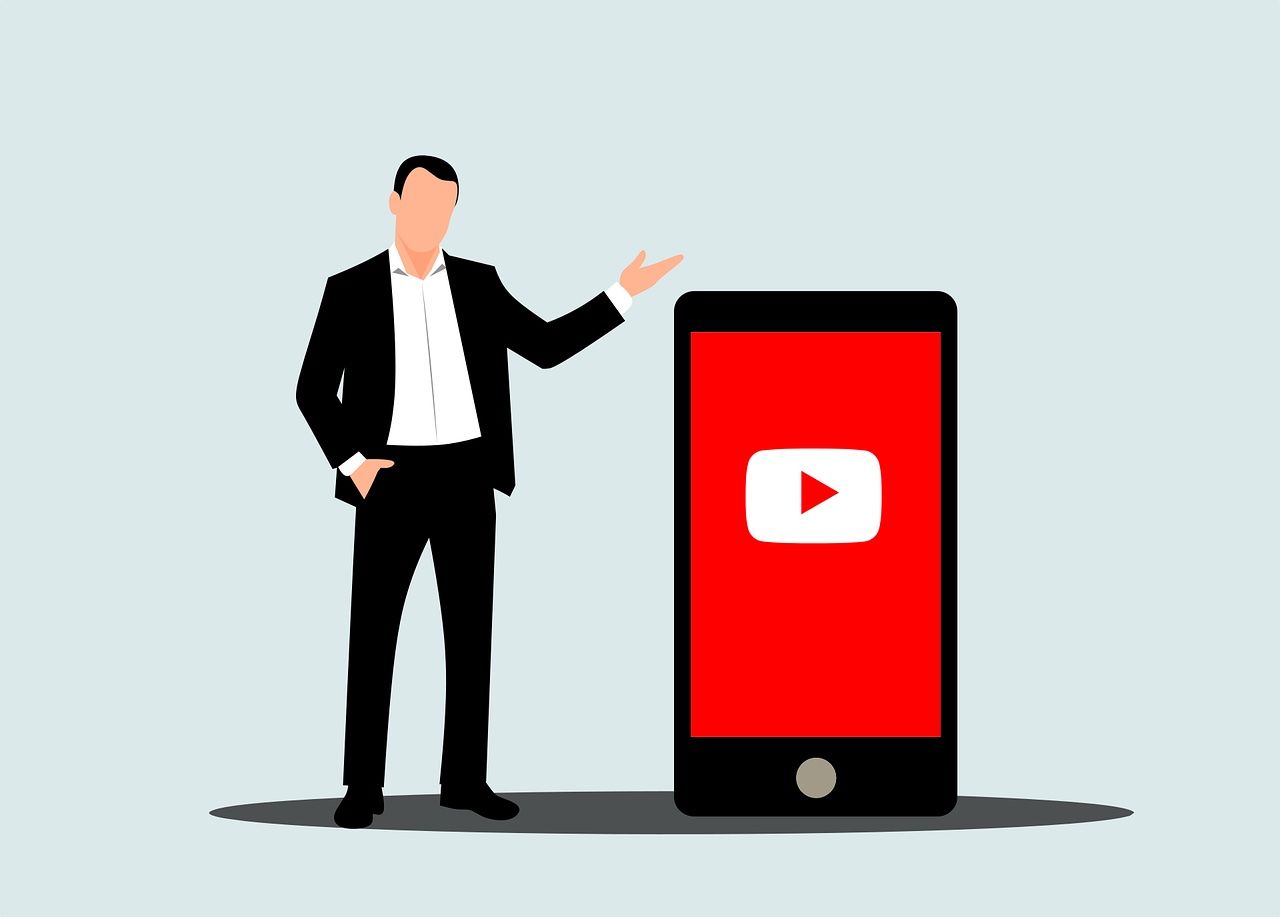 Diving into the latest marketing trends makes sense for business owners. Not only do you learn all of your options for getting your message across, but you also can determine the right ones for each step of your marketing funnel.
One of the most powerful types of digital marketing today is OTT advertising.
OTT stands for over-the-top, meaning that the video content is streamed over the top of another platform. Even if you've never used OTT advertising for your business, you've probably seen it in your own life. In fact, you might be using OTT technology in your home regularly.
So, how does OTT advertising work? OTT digital marketing involves content delivered through streaming devices such as tablets, laptops, and smart TVs. Some of the top examples of internet-based OTT platform companies include Disney+, Peacock, and Hulu. However, other big names are likely to jump into the streaming world because it's so popular, thanks to the growing number of so-called "cord-cutters."
By 2022, it's estimated that more than 55 million consumers in the U.S. will be rid of traditional cable and satellite TV in favor of streaming services. As a result, marketers must quickly change their advertising and branding strategies to include OTT video technologies.
Why Is OTT Digital Marketing So Popular?
What's making OTT advertising such a formidable and profitable player in the digital marketing space? Consumers have become used to seeing what they want when they want it, mainly as a result of the pandemic. In 2021, it was predicted that U.S. adults would decrease their time watching linear TV by 7%.
However, they didn't stop watching their favorite shows, sporting events, and movies. They merely adjusted to a streaming lifestyle. That's because OTT platform companies like Hulu fulfill consumers' desires for on-demand and device-agnostic entertainment. Unsurprisingly, OTT business revenue is expected to reach $85.85 per user in 2022, and the number of users should soar to nearly four million by 2026.
Given these facts about the widespread movement toward streaming, it's easy to see why OTT marketing is trending.
The Benefits of OTT Advertising
OTT's reach is unsurpassed in the TV world. When paired with traditional cable advertising — particularly on live news channels and with consumers from older generations — OTT marketing can help your brand gain access to more targeted audiences.
Advertising on OTT platforms allows you to break your audience into micro-segments. This enables you to measure everything from the devices viewers are accessing to which viewer groups are watching your OTT ads most frequently.
Typically, you don't buy OTT placements a la carte or pick specific platforms to advertise on. That's actually the beauty of OTT advertising: You can serve ads to people who fall within your targeting parameters regardless of what they're watching or how they're watching it.
For example, you and your closest friend might be watching the same show on Crackle. But you're two very different people with unique interests and viewing habits, so you will see a whole different set of ads than your friend.
Unlike with traditional broadcast advertising, you don't buy programs with OTT. Rather, you essentially buy the viewers you want to reach. This means your messaging is more relevant and engaging, which can lead to higher ROI.
Another benefit of OTT advertising is that your ads can be seen on any connected device. As long as a viewer is "tuned in," your OTT message has the opportunity to break through the noise. Plus, you don't have to plan around broadcast schedules because your OTT video ads aren't linked to a linear TV time slot.
What's more, OTT marketing can funnel large amounts of vital data into your company. You can then use that data to revamp your ads for better ROI. You can also tweak ad deployment and interchangeability schedules. Finally, OTT advertising services can be remarkably cost-effective.
With a partner like CMG Local Solutions, you'll see even more advantages because we have direct relationships with our publishers. This allows us priority access to ad inventory and reduces the chance of fraud (an unfortunately growing problem in the OTT world).
Because of these benefits of OTT advertising, advertisers spent around $1 billion per month on OTT content between October 2021 and January 2022.
Want to learn how CMG Local Solutions can improve your OTT marketing efforts? Contact us here.
Overcoming the Challenges of OTT Advertising
With all its advantages, OTT marketing does have some challenges you'll need to keep in mind when creating video content:
Limited functionality on devices. Some OTT video technologies are more sophisticated than others, and device quality can vary. Accordingly, your ad might look different depending on the equipment and channels that viewers use.
Limited tracking information. Not all OTT platform companies can deliver the metrics you might want. For instance, if you run your OTT ads through a cable provider's streaming channel, you could be limited in your freedom to manage your content and gather data.
Top Strategies for Creating and Placing OTT Advertising Videos
A natural question you might ask about OTT video content is: "How do I create effective ads?" Although there isn't one set rule to follow when constructing OTT videos, there are some general guidelines you should follow:
· Have a strategic target audience. Above all, you want to craft a message that appeals to the people you're trying to connect with. Consumers likely will watch ads as long as they feel the ads are pertinent to them.
· Focus the subject of your video content. Like any video ad, an OTT marketing spot needs a simple focus. Trying to be too complicated or clever can backfire. Straightforward, engaging content is often best.
· Put yourself in viewers' shoes. Remember that OTT viewers generally have to pay or upgrade their platform subscriptions to get ad-free experiences. When brainstorming ad ideas, come up with ones that will grab viewers' attention immediately, so they listen from beginning to end.
Discover how CMG Local Solutions does OTT digital marketing here.
What's Next for OTT Video Technologies?
At this point, companies ranging from mom-and-pop stores to enterprise-level organizations are trying out OTT marketing. If you're one of them, you'll want to be aware of a few key insights on OTT trends to stay ahead of competitors:
OTT viewership is booming. OTT viewership has increased. In 2018, 69% of U.S. households subscribed to paid television, according to our sources. In 2020, that number decreased to 57%. And by 2025, the cordless audience is expected to increase by 49% compared to 2020.
OTT viewers are diverse and hooked on streaming. According to our sources, 56% of OTT users have adopted a new streaming service since the beginning of the pandemic, and 94% of those people plan to keep their streaming services. Compared to the average OTT streamer, these COVID-19 streaming adopters are younger and more diverse.
OTT viewership is skewing upward. OTT viewership is not just relegated to the Millennial and Gen Z markets. Our sources show that nearly 126 million adults use a connected TV each month, and half of adults ages 55-64 use CTV.
OTT viewers have buying power. We know that the average OTT user indexes on the high side for life's milestone moments, such as buying a house or having a child. As such, these viewers tend to be above-average spenders on items like food and homes.
OTT marketing isn't a cluttered space — yet. OTT accounts for 29% of all TV viewing but has only captured 3% of digital advertising budgets so far. So, now is an excellent time to mix OTT into your business' marketing plan.
The cordless audience is growing, and that momentum likely won't stop anytime soon. That means OTT advertising will only become more and more critical to your marketing strategy.
If you haven't tried OTT as a lead generation mechanism, consider making the move today. Check out our free webinar on what you should know about OTT to get started.