YouTube has turned into more than an entertainment hub. According to its own statistics, the platform reaches more than 2 billion viewers monthly. Those viewers aren't exactly inactive, either. Every 24 hours, people watch no less than a billion collective hours of video. Is it any wonder that so many companies want to figure out how to catch consumer attention via YouTube?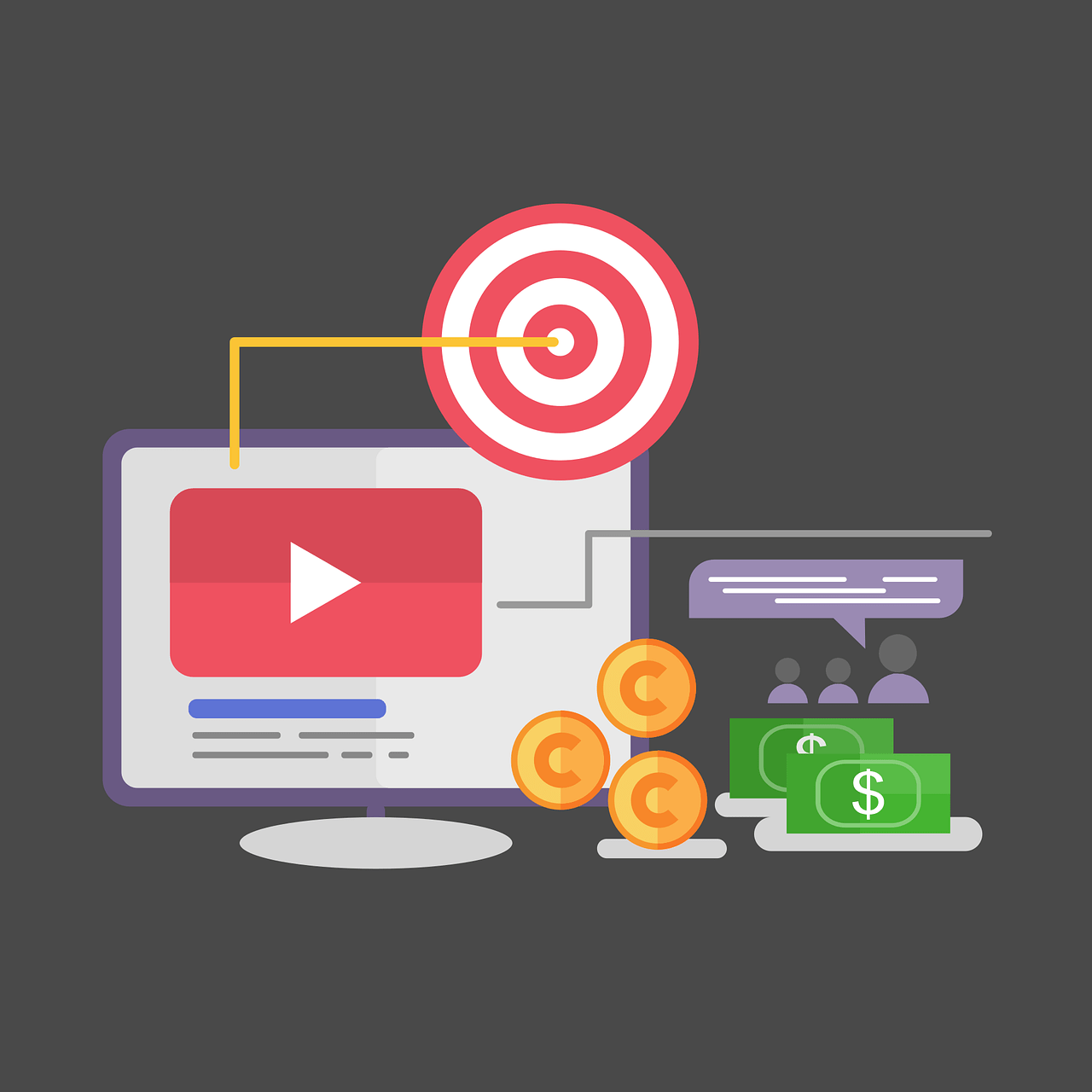 While having your own robust YouTube channel may be a great start, you'll need to also understand how to advertise on YouTube. After all, video and advertising go hand-in-hand. People understand that they're going to encounter advertisements when they browse through YouTube's wide-ranging offerings. They're not offended by ads because they're part of the overall experience — and when your ads seem relevant to viewers, they will pay three times more attention to what you're saying.
Need another reason to invest in YouTube ads for your local business? At least 9 out of 10 consumers say they discover new products through YouTube. Consumers frequently turn to YouTube throughout the buying process to virtually experience a product or service before committing to it. This enables you to reach target customers at any stage in their purchasing journey.
Of course, capturing fleeting attention with a compelling spot doesn't happen without planning. Instead, you need to structure your YouTube marketing strategy by understanding the types of ads available and how to leverage each for maximum engagement and impact.
How to Get Ads on YouTube: Know Your Ad Type
Spend just an hour or so on YouTube, and you'll encounter any number of ads. Some are cleverly disguised or (mostly) camouflaged. Others are quite blatant. All can work in the right marketing situation. Here are a few of the key types:
Bumper Ads:
Have you ever tried in vain to skip a short, six-second video? Those are bumper ads. They're not skippable, but you still need to put in the work to construct content that sells. Google research indicates that stellar bumpers can boost brand recognition and equity. If you're trying to get your business "out there," bumper ads could be your answer.
Display Ads:
If you watch a YouTube video on your desktop or laptop, you'll see ads to the right of the screen that disappear if you go into full-screen mode. Those are display ads. Although they're not mobile-friendly, they work well because they're distracting in an unobtrusive way. They're also short — running for about 30 seconds or less — which gives you time to promote with images, graphics, text, and silent video.
Sponsored Images:
When viewing a YouTube video, you may see a clickable card that offers to link you to a landing page. Typically, you would use this type of sponsored image on your own YouTube content. That way, you can direct viewers back to your site via sponsored card ads rather than risk losing them when the video ends.
Discovery Ads:
Do you already have a YouTube video you want to promote? Discovery ads can help you rise in organic results on YouTube's search function page. Like a Google ad, your video will include a thumbnail and keyword-rich copy. When you want to lift a specific video, consider a discovery ad.
Overlays:
Maybe you've seen those partially transparent ad banners at the bottom of a YouTube video when using a laptop or monitor. They're overlay ads, and they're relatively discrete. Viewers have become so conditioned to overlays that they sometimes don't even bother closing them. If you want to entice viewers to learn more about a specific item, overlays can be a good solution.
Skippable Videos:
Why would you allow people to skip your videos after the first few seconds? Quite honestly, for a number of reasons. Skippable video ads can be seen on all devices. They can also be several minutes long and placed before or during a video. Suppose you have an irresistible video message that keeps viewers on the edge of their seats. In that case, skippable videos could earn you new fans — or intrigue people enough to remember and research your business. Best of all, you only pay for the ads when someone watches beyond the 30-second mark.
Non-Skippable Videos:
The counter to skippable videos are non-skippable videos that watchers must sit through before gaining access to content. They're set at 20 seconds max and are usually a good fit if you're trying to match viewer intent and demographics with your advertising. You'll pay for every impression, but that's OK. Budget wisely, strategize well, and your brand can benefit.
How to Put Ads on YouTube: Creating an Advertising Plan
Now that you have an idea of the different kinds of YouTube ads, you'll want to construct a marketing map that allows you to maximize each.
First, you'll want to pinpoint the intention of your YouTube campaign. Is it to drive reach and awareness? Bring warm leads into the sales pipeline? Get people to make purchases immediately? Understanding your objective will give you focus and keep you from getting too far off track.
Next, define your intended audiences. Identify target personas you hope to reach, and dig deep into preferred demographics. Being specific makes sense because you want your viewers to feel a connection with whichever type of ad you choose. Be sure to narrow down your video inventory — that way, you can estimate the reach impact and cost of your proposed campaign using the Google Ads Reach Planner.
The Reach Planner allows you to understand the reach, at scale, of your advertising impact. It also lets you see in almost real time how your YouTube advertising is performing. This enables you to make tweaks along the way, controlling and improving the performance of your buy. With Google's Unique Reach and Brand Lift elements, you'll have opportunities to drill down deeper and influence perceptions — not to mention CTAs — at every stage of the consumer journey.
Though it can seem daunting at first to understand how to place ads on YouTube, you can't afford to overlook YouTube as a viable marketing forum. If you need a little help along the way, a Cox Media Group Local Solutions YouTube ad expert is ready to help you figure it out.