Stop flushing leads down the drain. CMG's done-for-you digital marketing for plumbers increases your bottom line without taking away your valuable time.

Our Digital Marketing Solutions Maximize Your Marketing Dollars
In 2023, consumers aren't starved for options—they're overwhelmed with them. The plumbing industry is no exception. No single plumbing company claims over 5 percent of the current total market share. Competition is fierce and shows no signs of slowing down. The good news? Industry projections indicate that demand for plumbing services will mirror the same speed of growth.
The need for your services is there, and your skills have been proven time and time again. If you're not growing, what gives? Chances are, your digital marketing efforts could be to blame.
Whether you're a national franchise or proudly staying within your area code, digital marketing is no longer a maybe. It's a must.
Digital marketing for plumbers is all about appearing in the right searches with the right message. At CMG, we're masters of balance. We ensure your search engine marketing, search engine optimization, connected video, social media marketing, and display advertising all work in perfect harmony to maximize your budget and influence your audience. When you hand over the reins to us, there are no copy & paste solutions.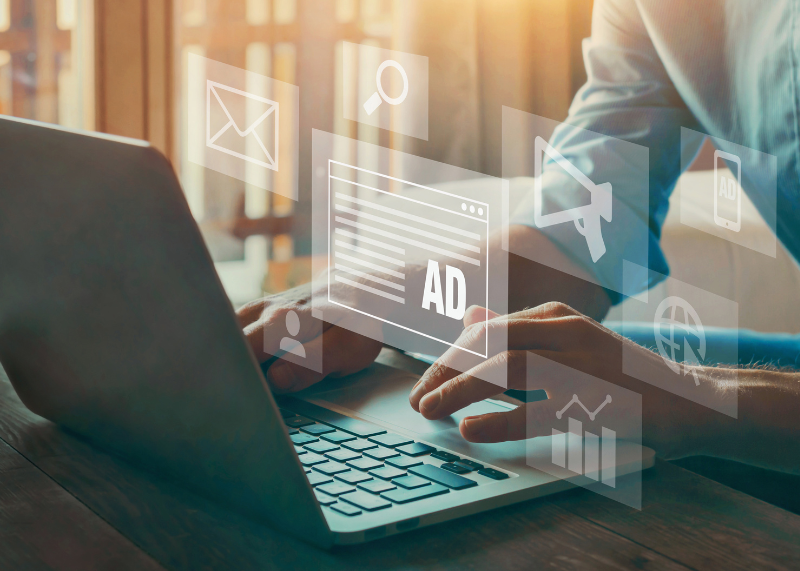 Search Engine Marketing
As a plumber, you know that sometimes the smallest details can make the biggest difference. The same is true when it comes to your website's search engine optimization (SEO). CMG gets your website ranking higher in search engine results pages (SERPs), so you're more visible to prospects actively searching for plumbing services in your area.
Local SEO for plumbers is a process that helps you optimize your website for local search results. When someone searches for plumbing services on a search engine like Google, the results that appear are based on their location. That means, done right, local SEO puts your ad in front of the ideal customer: someone expecting immediate results who is ready to pay for your services at that moment.
At CMG, our team of agile digital marketers specializes in local SEO. We'll work with you to optimize your website for local search, so you can get found by warm leads in your area. We'll also help you create quality content that will rank high in SERPs and drive traffic to your website.
On top, we provide search engine optimization services that steadily increase your website's organic rankings on powerful search engines, such as Google, to build credibility and get visitors to your website without paying for clicks.
In 2023, search engine marketing will be the most cost-effective way for your plumbing company to grow. CMG's tactics target people searching for specific phrases indicating they need a plumbing service, now. Don't get left behind. Expert digital marketing for plumbing companies starts with CMG.
Connected Video
In spite of the fact that people tend to turn to search engines in a pinch, video marketing remains a crucial tool.
CMG's Connected Video solutions include Over the Top (OTT), pre-roll, and outstream. For companies wanting to reach their audience on a particular channel in a specific region, this is a practical and cost-effective solution.
At CMG, we've been executing this type of marketing for decades. We know what consumers respond to and how to put your commercial in front of thousands of potential clients.
Social Media Marketing
Everyone understands the promise of social media marketing. But only some understand how to leverage it correctly.
Just 10 percent of millennials care whether they've worked with a company in the past when hiring a plumber. What matters most to them is if your business appears credible, and to some potential customers, credibility=search engine and social media presence.
This doesn't mean you have to start making TikToks dancing with a plunger (though that's worked for some), but it does mean you should consider social media marketing for plumbers with CMG.
Digital marketing for plumbing companies is a delicate balance of different tactics. If your traditional ads are only going so far, your target audience might be spending more time on social media than tv.

Targeted Display Advertising
Our targeted display advertising options put your ads in front of the right people at the right time. From email marketing to display ads on websites, we use data to determine where your target audience spends their time, then put your ads where your leads can't ignore them.
We leverage data from the most technologically intelligent sources to drive every targeted display ad campaign. Here's how it works:
There are a number of different types of targeted display advertising, including retargeting, behavioral targeting, and demographic targeting. Retargeting involves showing ads to people who have already visited your website or interacted with your brand in some way. Behavioral targeting involves showing ads based on someone's past behavior, such as their search history or the types of websites they visit. Demographic targeting involves showing ads to people based on factors like age, gender, or location.
It's not sorcery; it's just digital marketing for plumbing companies with CMG.
You Need a Team
We're here to help you grow, and we mean it.
CMG has an enviable track record of spearheading digital marketing for plumbers that take your profit pipes from frozen to flourishing. We offer our suite of services to industry giants and small, independently-owned companies alike. Though no plumbing business is the same, our results are: more presence, business, and profits.
You have more important things to worry about. Leave the digital marketing to us.
Stop Pouring Leads Down the Drain and Start Growing
It only takes a few clicks to contact CMG and start the road to reshape your digital marketing. If you're ready to exceed your company's financial goals this year, we're ready to talk about digital marketing for plumbing companies.
Before you sign the bottom line, we'll leave you with some fast facts:
80+ years of combined local support and expertise
100+ digital experts monitoring your campaigns
Countless success stories