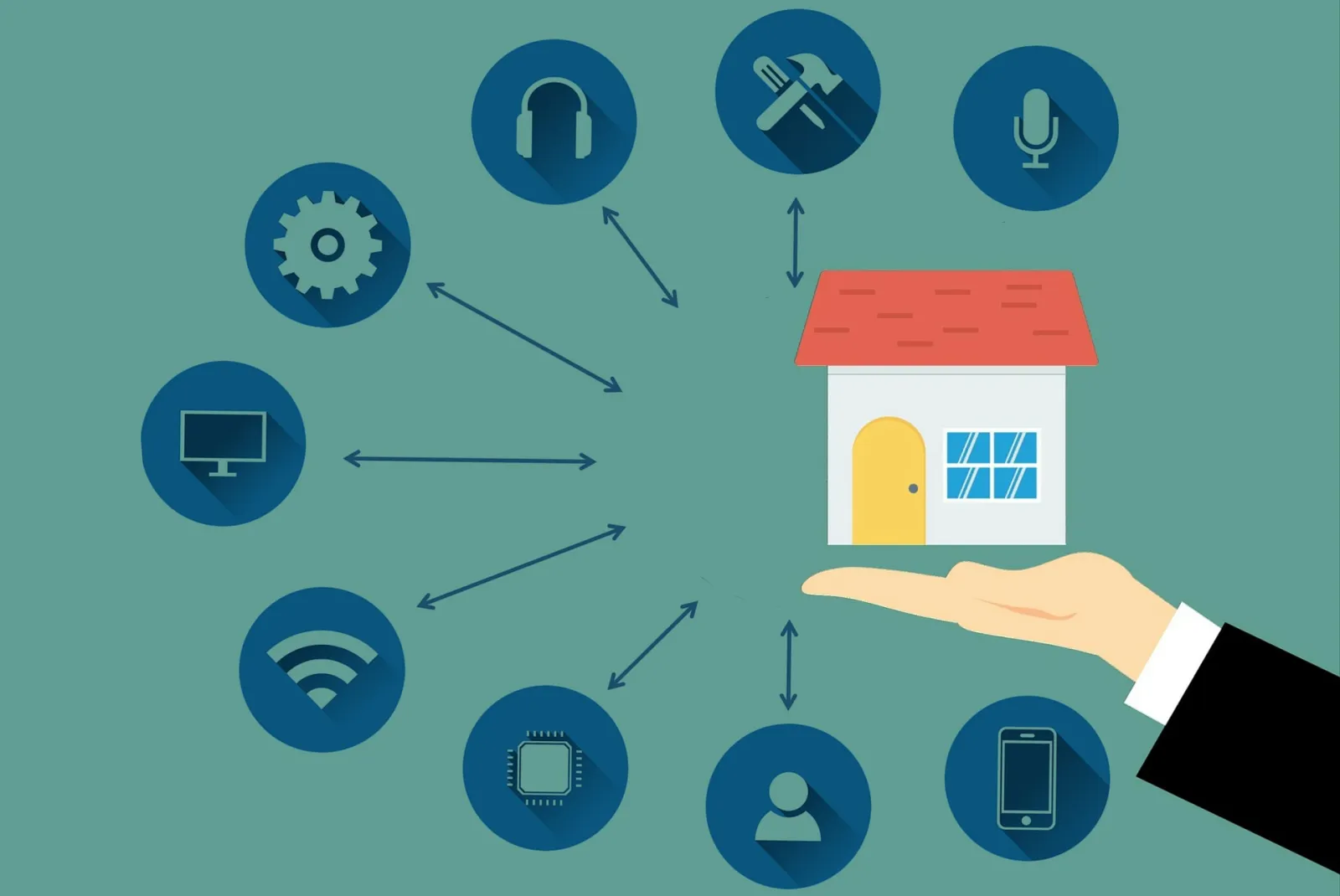 People often don't act in their best interests. When it comes to protecting their most important investments, indecision drags them down. Life insurance, gym memberships, and home security systems should be standard purchases. But they're not. Home security companies know this unfortunate truth all too well.
Fortune favors the bold. Home security businesses can't afford to sit back and expect homeowners to come to them. No, this industry remains one where salespeople and marketers still need to do most of the legwork. Therefore, marketing and messaging matter. The best way to advertise a security company? Start online.

How to Market Security Systems
The home security industry has undergone a host of changes during the past several years, including new technologies like the Internet of Things, integration, revolutionary apps, and new protocols. Staying on top of these evolutions while maintaining (or increasing) market share is critical in a competitive environment. To that end, CMG Local Solutions can help savvy home security companies fine-tune their marketing strategies to better reach potential customers with their messages.

Breaking through the white noise to deliver impactful messaging is what will differentiate a successful home security company from a middling one. The facts should speak for themselves, but people tend to pay attention to danger after a disaster and not before it. As home security providers know, burglaries occur every 13 seconds in this country. A majority (65%) of break-ins happen during the day, and homes without a security system in place are three times as likely to be broken into.

Those numbers are scary. Even scarier? The lack of concern most homeowners have when it comes to security. Only 36 million U.S. households — not even 30% of the nation's total — have a security system installed. Getting out in front of your potential customers with an effective digital marketing campaign is the first place to start. Securing high-quality leads takes the right approach — one CMG Local Solutions has been perfecting for years.

Home Security Sales Tips
Security system advertisements can be much more than words and images. The best home security ads are experiences that spur customer engagement, build brand awareness, and generate security system sales leads in one fell swoop. How does that happen? Well, just like home security, it's a multipronged approach. You can't just set an alarm or turn a lock and be satisfied. You need many elements working in concert to make marketing work as intended.

1. SEO for security companies:
It's hard to find good help these days. What's even harder to find? Companies that don't invest in a solid search engine optimization (SEO) strategy. Without SEO, customers won't likely ever know your name, never mind hire you to install and oversee a home security system. Knowing how to inject the right keywords and phrases into your marketing content is a science — one we've studied and practiced. Simply put, home security SEO will unlock countless doors for your sales team and pad your bottom line.

2. Reputation management:
What existing clients and customers say about you resonates with potential ones. Do you actively track and respond to the comments and reviews people leave about their experiences with you? You should. Not only does proactive reputation management show that you care about honesty and values, but it helps improve the aforementioned SEO efforts. When you combat any negative feedback and amplify the positive reviews, page ranking goes up and customer concern goes down.

3. Television advertisements:
A truly integrated marketing strategy includes several channels. You don't want to limit yourself to just email marketing or just social media advertising. Those are great elements of a plan, but no individual channel can provide all the answers. Same goes for TV: It's a fantastic medium that works better when it's part of a larger equation. Take Georgia's Ackerman Security, for example. This valued client increased its revenue by 10% in 2018 when we developed some spots for WSB-TV in Atlanta. What would a 10% increase in revenue do for your security company?

4. Dynamic website:
As you can tell by now, all of these ingredients combine to create a hearty stew that wins business and builds brand awareness. A well-designed, mobile-friendly webpage could easily be the top item on this list; it's hard to overstate just how vital an engaging company site is for business growth and relevance. Have you tried to find a local business online but come up empty — or worse, found an archaic website built 12 years ago that's difficult to navigate and impossible to submit information on? A bad website is a turnoff, especially in the digital-first world we all inhabit. Let a seasoned professional steer your web design in the right direction and reap all the resulting benefits.

When you're ready to make a decision that will benefit you and your business, give CMG Local Solutions a call. We will tailor a unique marketing plan to your specific needs and goals, and we'll work tirelessly to ensure a good return on investment. A partnership with us is the safest bet around. Don't delay — start securing a more profitable future today.