Each year, the marketing landscape seems to expand as new tactics crop up among all the available digital marketing solutions. Stay out of the loop for more than a month or two, and it's easy for competitors to start gaining ground by leveraging some strategies you've never even heard of.
As we set out for a new year, it's time to welcome a whole new batch of technologies, solutions, and strategies. This marketing vocabulary checklist includes digital marketing terms to know in 2021. Not all of these are new, but each will likely be important to keeping up with competitors and increasing your advertising's return on investment: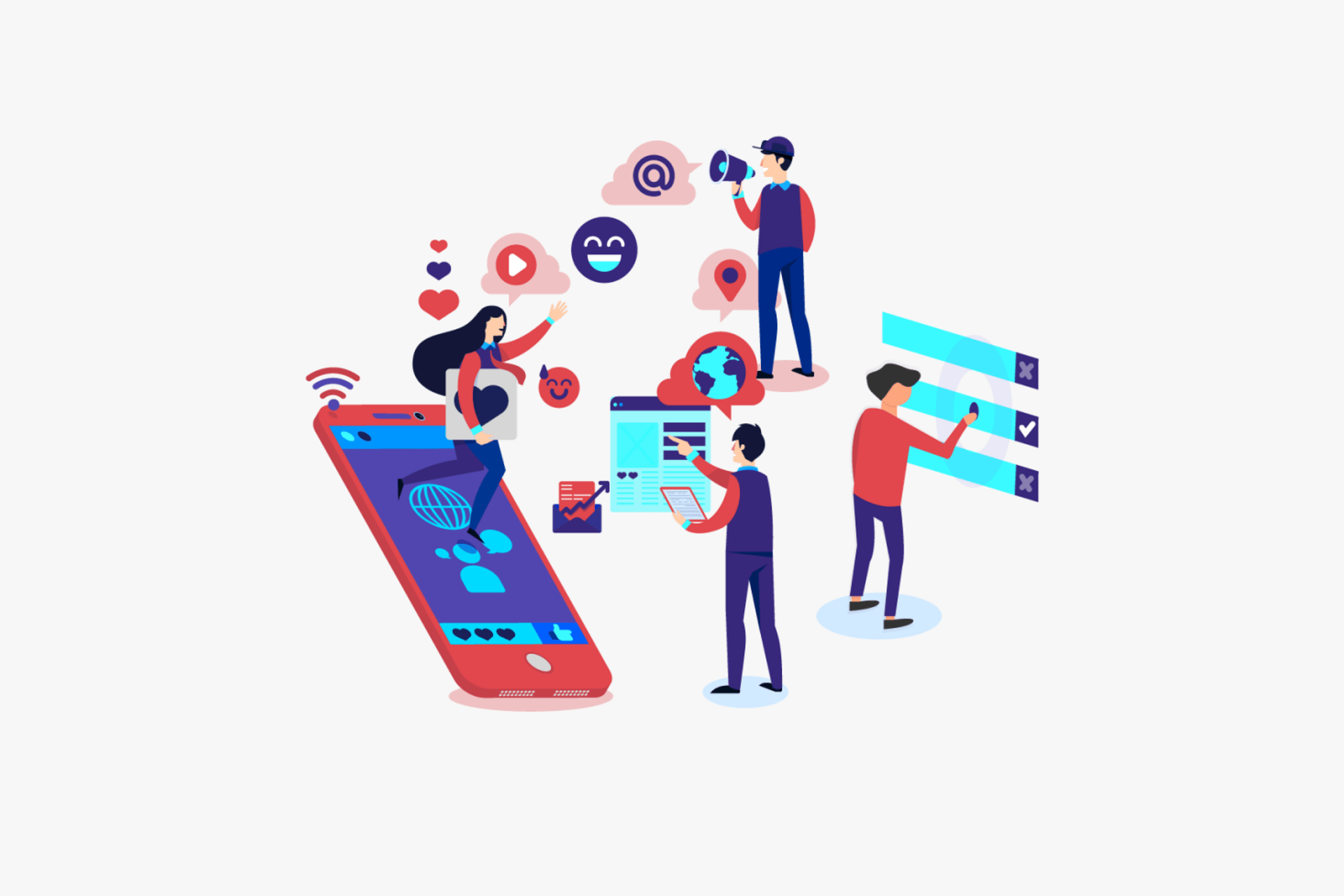 1. A/B Testing
A/B testing is the process of comparing the performance of two versions of the same marketing element to determine which lands better with a target audience. The two versions are of one variable — for example, differences in copy, email subject line, calls-to-action, imagery, or even color variations. These slight changes to the creative can all impact how consumers respond to your marketing.
2. Ad Servers
Ad servers are automated digital platforms that manage, run, optimize, and track paid ads across websites and mobile apps. Upload the creative and bid on or choose a pricing model. Then, the software pretty much does the rest, allowing you to target ads to reach the right consumers at the right time.
3. Backlink
Though a backlink is simply a link directing consumers to your website from another website, the practice of backlinking helps improve search engine optimization — otherwise known as SEO. Quality backlinks can add to your website's relevancy, moving its ranking up in search results.
4. Closed-Loop Marketing
While closed-loop marketing may sound like nothing more than marketing jargon, it's a great term to know if you're focused on measuring results. Essentially, this term describes the practice of tying marketing strategies back to their impact on business growth.
5. Conversion Rate Optimization
Also known as CRO, conversion rate optimization is probably one of the most straightforward digital advertising terms. It's simply the process of increasing the number of consumers who take action — whether that means signing up for emails, clicking on links, or purchasing products. The tactics for improving CRO are many, but you can check out this guide for more information.
6. Digital Asset Management
Digital asset management, or DAM, is just as it sounds: the process of storing and organizing digital assets in one place. Should you need to refer back to something, DAM ensures you're pulling up the most recent version.
7. Dynamic Content
When you're looking to add greater personalization to a website, mobile app, or other digital channels, dynamic content is often the way to go. Using in-session signals and user data, certain elements on the page will change. Let's say someone added a product to their cart, for instance. The user would then see other recommendations for products they might also like. Basically, it's another digital marketing term that refers to a tactic to increase conversion rates.
8. Event Tracking
Event tracking has nothing to do with trade shows or events, as this marketing terminology may suggest. Instead, it's the tracking and analyzing of consumer behavior along the customer journey, providing a glimpse into how visitors interact with elements on your website. Perhaps consumers regularly drop off when filling in a certain field on a form or never contact you after clicking "contact us." You now know what needs fixing to improve the digital experience.
9. Friction Elements
Friction elements are those elements within marketing that get in the way of the desired action. For example, poor website navigation can interfere with the user experience and create friction in the purchasing process. A complicated account setup, confusing messaging in a campaign, and even distracting imagery can all be friction elements.
10. Hyper-Personalization
Hyper-personalization takes personalization to the next level, using consumer data to customize interactions, communications, and experiences to the individual. Depending on the technology, you could use real-time behavioral data and in-market signals to shape the exchange.
11. Local SEO
Local SEO is one marketing term to know if you're trying to optimize the website of a brick-and-mortar business to rank in local search results. Geo-modified keywords, city-specific landing pages, local link building, local partnerships, and verification through Google are just a few local SEO practices to get you started.
12. Lifetime Value
Lifetime value, or LTV, is one of the most common key performance indicators used to monitor progress toward business objectives. LTV basically tells you the revenue a given customer will generate over the course of doing business with you.
13. Marketing Automation
Marketing automation is a fairly self-explanatory digital marketing term. Essentially, it refers to the act of automating the management and monitoring of marketing activity across multiple channels. For example, you could automate repetitive tasks like sending out personalized emails, posting on social channels, and so on.
14. Microinfluencers
Microinfluencers are niche influencers who resonate with small yet fervent groups of followers. Unlike more traditional influencers, microinfluencers are typically average people. They're often seen as experts in a specific field, industry, or topic and can drive sales through stronger relationships with their fans.
15. Native Advertising
Native advertising is a form of paid social where ads match the look, feel, and function of other posts within feeds on social channels. This approach aims to ensure that the ad doesn't interfere with the user experience, thereby improving the chances of engagement.
16. Position Zero
Position zero is digital marketing terminology for the first Google search result above organic search results. It's the result most closely associated with the search.
17. Remarketing
Remarketing basically means trying again with the people who've visited your website but haven't taken any action. Targeting these visitors with different marketing material may lead them to conversion more effectively.
18. Return on Advertising Spend
Return on advertising spend, or ROAS, is another commonly used marketing metric. It measures the amount of revenue brought in for each dollar spent on your advertising efforts so you can make better decisions going forward. It's similar to ROI — except it measures money spent only on advertising, rather than related costs like salaries.
19. Shoppable Posts
Shoppable posts are a form of native advertising that allows consumers to shop directly from Instagram posts. Add an image, tag the product, and link the post to your website.
20. SiteCatalyst
By now, SiteCatalyst should be part of your marketing vocabulary. It's an analytical tool that allows you to measure and analyze data from any and all marketing channels.
21. SiteCatalyst Attribute Import Naming Tool
SiteCatalyst Attribute Import Naming Tool — SAINT, for short — is useful for driving traffic to your site through the use of metadata. It works by attributing specific characteristics to data and then classifying variables with associated metadata. The classification allows you to better measure each variable of a campaign and provide insights into customer behavior.
Commit each one of these digital marketing terms to memory. They're likely to play a critical role in reaching your target audience, improving the effectiveness of a campaign, and building a user experience that'll drive results in 2021.
Contact CMG Local Solutions today to learn how we can help you create your best marketing campaign yet in 2021.