Reach. Engage. Grow.
Smart. Social. Solutions.

Social media is one of the top online activities for consumers, so social media advertisements are a surefire way to reach your target audience. Put your business right in front of your consumers with a strong paid social media marketing plan.

We help businesses leverage the power of social media with a prescription that works.
Drive results with paid social media marketing for your business.
Are you looking to reach your audience in new and compelling ways? Using targeted advertisements on social media platforms — including Facebook, Instagram, LinkedIn, and more — you can drive results for your business.

55%
of individuals purchase products online after discovering it on social media.
-Kleiner Perkins
90%
of brands use social media to increase brand awareness.
-Hootsuite
73%
of marketers believe that their efforts through social media marketing have been "somewhat effective" or "very effective" for their business.
-Buffer

Increase online visibility for
your business with a stellar social media plan.
You already have a great business - you need to market it and make sure everyone knows about it! Fortunately, consumers are spending more time than ever on social media. CMG Local Solutions can help you create a robust paid social media strategy that will help you craft visually and emotionally compelling ads that audiences will gravitate toward.

As a local social media marketing agency, we know how to find the right consumers and put the right message in front of them at exactly the right time. We create social media advertisements on the various social platforms your audience uses. We can help increase brand awareness, drive traffic to your website, and generate leads to elevate your business.

Working With the Best Local Social Media Advertising Agency
The choice is simple when it comes to finding the right local social media advertising company. CMG Local Solutions has the expertise, dedication and digital tools needed to be successful. We will help find your target audience and drive them to take action.

Our social media advertising services not only help you pinpoint your target consumers, but we also help you reach them where they spend the majority of their time online. Social media comes with a wealth of data, and we're ready to help you make sense of it all. We will assist in elevating your brand and producing positive results for your business.
Keep your brand top of mind.
Drive traffic to your website.
Engage with customers with "scroll-stopping" creative.

Generate leads.
Build brand loyalty.
Offer up-to-date messaging.
Why You Should Take Advantage of Social Media Advertising
Without social media marketing, companies often miss out on reaching potential customers who are searching for their businesses, products, or services. Cox Media Group Local Solutions is here to make sure that never happens to you.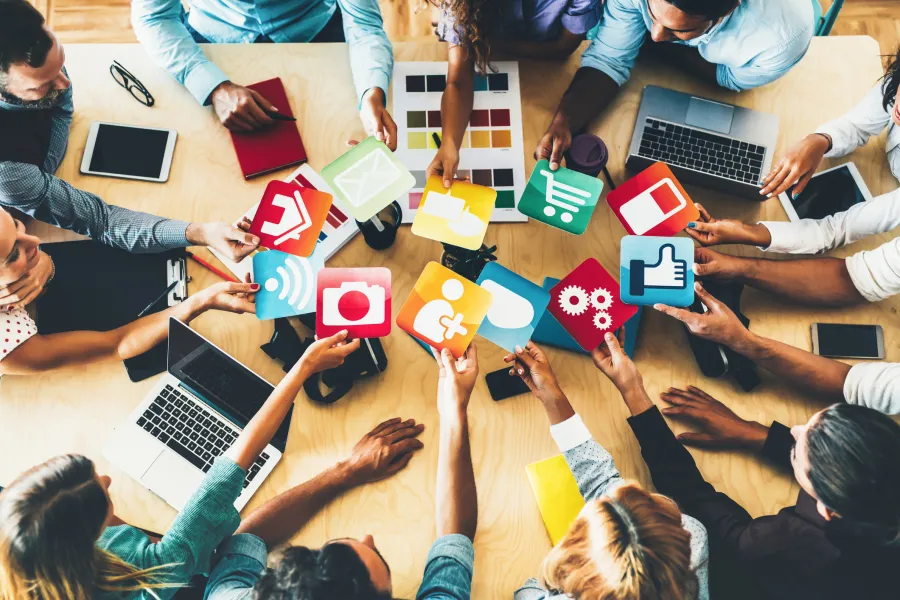 Boost Conversion Rates With Social Media Advertising
Our Social IQ solution includes Facebook, Instagram, LinkedIn, and more. We can give you what other social media marketing companies can't — a robust suite of digital marketing tools tailored specifically to your company's needs.

Your online presence is our priority. Work with CMG Local Solutions and take your brand's digital footprint the extra mile to get noticed, be found, and convert.