The Best Ways To Optimize Digital Marketing For Dentist Practices Everywhere
When it comes to marketing your dentist's office, it's essential to know the best possible strategies. As your competition increases, you want to ensure that you have what it takes to rise above in terms of your digital marketing. Luckily, there are many ways to improve your digital marketing and get the most out of it.
Web outreach is essential for dentists because it allows them to reach a broader audience and attract new patients. Combined with traditional advertising methods, such as television or radio, digital marketing can really pack a bunch with its hyper-specific targeting. Traditional media is crucial to establish awareness, however the digital piece should not be forgotten, as most consumers get connected to businesses and practices via the web. Whether it's mobile or desktop, it's important to utilize digital marketing for dentists across platforms to boost your profits and presence.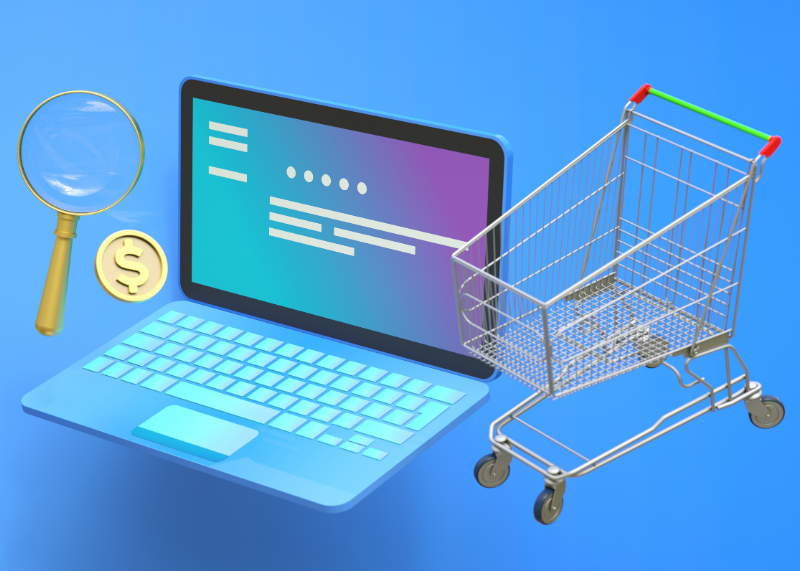 What Strategies Are Superior For Digital Marketing For Dentists?
There are quite a few digital marketing strategies for dentist offices. Figuring out which to leverage is half the battle. Depending on what your goals are for your dental practice, some strategies may be more relevant than others. When it comes to return on investments, it can be helpful to make calculations. The basic ROI formula for dental marketing is: ROI = (Total monthly revenue generated - monthly marketing investment)/monthly marketing investment.
You can further break the revenue into (number of new patients) x (average patient spend). These basic calculations can help you best visualize and set a plan for your digital marketing needs. A well-rounded digital marketing strategy should incorporate various tactics to help dentists attract new patients, establish trust, and grow their practice. It's crucial that you take the time to learn and understand the many different ways you can utilize technology to benefit your business.
Utilize Email When Focusing On Digital Marketing For Dentists
Email marketing is a trusted method of securing new patients and retaining current ones. More traditional methods of marketing translate well to email. Because of the ability to reach a wide variety of customers quickly, email marketing is undoubtedly a method worth employing.
According to data from Campaign Monitor, For every dollar you spend on producing and sending emails, you will receive, on average, $38 back. This data proves just how useful and cost-effective email marketing truly is. CMG has tried and true methods of email marketing to help your dental practice grow exponentially. OptinMonster notes that The average return on investment for email marketing is an astounding 4400%.
When it comes to the basics of digital marketing for dentists, email marketing is a must. You can also offer incentives for joining your email list. A free whitening service or discounted exam is a great way to entice a new audience of dental clients. It's important to keep messaging steady and consistent when it comes to email marketing.
Staying relevant in the inbox is key to acquiring new clients in your practice, and reminding current ones of annual appointments as well as everything you have to offer. Because many access their emails via their smartphones, it's also important to make sure that your email format transfers well to its mobile version as well. To accompany emails, you can also utilize SMS to reach your customers. Text messages are an easy and fast way to let patients know about special offers, scheduling reminders, and more.
How SEO Can Help Digital Marketing For Dentists
Search engine optimization, also known as SEO, is the practice of improving one's rank on search engine results by manipulating certain factors. The team at CMG knows the ins and outs of SEO and how to use it in your favor to get the best results for digital marketing for dentists. With the ever-changing SEO environment, it's important to stay up to date on the strategies that yield results. Sponsored placement on search engines such as Google can also easily increase your customer reach.
It's true that about 90% of brands are spending money on Google Ads. This is due to the results seen in conversion rates. A better understanding and application of SEO strategies, as well as pay-per-click Google advertisements, are likely to yield optimal results when it comes to improving digital marketing for dentist practices. Online promotion for dentists is made up of many different elements, and the more of them utilized, the more successful they are likely to be.
Social Media And Its Impact On Digital Marketing For Dentists
Social media is a tool that is generally underutilized when it comes to digital marketing for dentist offices. Social media is a great way to highlight your practice, its services, and everything else it has to offer. From Instagram to TikTok, social media platforms provide countless ways to reach new audiences and in turn, more patients. Social media also provides an opportunity to share what makes your dental practice unique, and emphasize why it stands out among the rest.
When it comes to dentistry, there are plenty of ideas for potential content. Consider your clientele and what they might like to see from you. What can you do to curate their comfort?
How can you better share the latest technology in your office? Let future patients know how you will prioritize their well-being and satisfaction. It's noted that currently, more than 40% of healthcare consumers utilize social media for their healthcare information needs. Educational and informative content on social media can also improve your credibility and further establish your practice as reliable, efficient, and trustworthy, ultimately benefiting your business. Web outreach for dentists is particularly important when it comes to increasing your clientele.
Digital Marketing For Dentist Offices Doesn't Have To Be Rocket Science
With CMG Local Solutions on your side, it's easy to navigate digital marketing for dentists and to get the results your practice desires. CMG simplifies the process in order to take your practice to new and exciting heights. There are many facets to digital marketing today, and understanding how they work is essential to increased success.
At CMG, we take an integrative and innovative approach to digital marketing for dentist offices and can help you access the patient base you need. We take care of the hard part of digital marketing, so you can get back to doing what you do best: taking care of teeth.
Schedule a consultation today!