Accelerate your business with CMG's proven marketing tactics and industry expertise.
Reach Powersports Enthusiasts Near You With Less Effort
In today's fast-paced powersports industry, relying on old marketing tactics is akin to burning your advertising budget. The buying journey for powersports products starts with an online search, and if you don't embrace digital marketing, you risk being left behind.
Imagine a potential customer sitting on their couch actively searching to make a big investment in a new powersports toy. Is your business showing up in their search results? Moreover, is your business showing up with the right message? If not, you're missing out on a prime opportunity to capture their attention and win their business.
By embracing digital marketing, you can meet buyers where they are: online.
Are you ready to revamp your powersports marketing strategy and reach more buyers?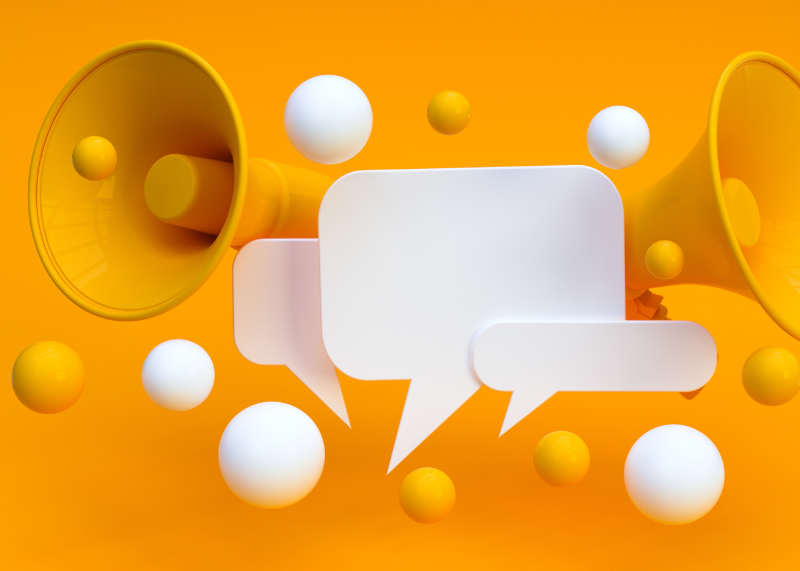 The Industry Is Growing. Is Your Business Ready to Grow With It?
The powersports industry is growing, with the North American market. The motorcycle market alone is projected to reach $9.57 billion. However, intense growth also means fierce competition. Don't let your dealership get left in the dust. Choosing a knowledgeable powersports marketing partner can ensure your brand is visible and positioned to profit.
People are shifting their spending to activities that offer fun for the whole family, and, in some cases, this means they're on the prowl for electric vehicle carriers, snowmobiles, and more. In short, they're looking to purchase your inventory-but if you're not showing up in their search results, they'll buy from a dealership that does instead.
89% of consumers conduct online research before making a purchase decision. By leveraging powersports marketing strategies, you can ensure your business is visible during their research phase and increase your chances of being their preferred choice.
Three Powersports Marketing Strategies
70% of consumers trust recommendations from friends and family more than traditional advertising. By implementing effective powersports marketing, you can create positive experiences for your customers, encouraging them to become brand advocates and generate valuable word-of-mouth referrals.
Here are three powerful techniques that will accelerate your powersports marketing success:
Dominate Your Competition with the Power of Video Motorsports Marketing
Did you know that powersports consumers are hungry for interactive and immersive online experiences? The secret weapon to captivate their attention is video marketing. Research reveals that businesses leveraging the power of video experience a remarkable 40% higher conversion rate compared to traditional methods. Moreover, 99% of companies enjoy a significant boost in brand awareness. By captivating, inspiring, and genuinely connecting with your audience through compelling videos, you can establish authentic relationships and drive your powersports business to unprecedented success. It's time to embrace the undeniable impact of video marketing and accelerate your growth.
Fuel Your Powersports Marketing Success with Email Marketing
Email marketing is a highly effective tool in the powersports industry, allowing you to build lasting relationships and stay top-of-mind with your audience. With an estimated 4.3 billion global email users by 2023 and average open rates of 20% and higher, it's a proven method to connect easily with current and potential clients. The power of email marketing lies in delivering personalized and targeted content, engaging your audience on a more meaningful level. An informed email marketing campaign can increase brand awareness, drive sales, and foster meaningful engagement in the dynamic world of powersports.
Accelerate Your Powersports Marketing with Good Ads Marketing/PPC
Looking to outperform your competition in the powersports industry? Add Pay-per-click (PPC) and Google Ads to your arsenal.
With over 8.5 billion Google searches in a single day, Google Ads is easily one of the most accessible digital marketing tools.
Google Ads also allows you to be precise about who will see your ads. By filtering out those you don't want through a series of steps, including keywords, ad extensions, AdRanks, bidding, and a display network, you ensure your marketing dollars go toward actions that will actually result in conversions.
When using Google Ads for powersports marketing, you can choose from multiple formats and features to ensure your goals are met. Google recommends using a video to showcase your inventory directly and compel buyers to come into your store.
Google ads come with a wealth of advantages, including:
Targeting with keywords

Getting specific about your target audience

You only pay for results

You can measure your ads performance

You have the ability to advertise across many platforms
Fuel your Powersports Marketing Success with CMG Local Solutions
Rev up your powersports dealership's success with CMG Local Solutions as your marketing partner. We specialize in powersports marketing that truly makes a difference. Our track record speaks for itself:
Over 1.5 billion automotive impressions earned,

10,000+ consumer conversions generated, and

360 thriving automotive clients and counting.
Choose excellence. Choose CMG.
Are You Ready to Make Your Marketing Dollars Go Further?
CMG excels at harnessing the power and potential of motorsports marketing to propel your business to new heights. Our tailored strategies, like video marketing, PPC, and more, are designed to make an impact that actually boosts your bottom line. With our deep understanding of the market, we'll craft powerful marketing campaigns that resonate with your target audience, fueling growth and driving conversions.
When you trust us with your marketing efforts, we'll put your dealership in the spotlight, capturing the attention of passionate powersports enthusiasts. From captivating content to precise targeting, we'll accelerate your marketing efforts and propel your dealership toward success.
Ready to take the lead in the powersports industry? Choose CMG Local Solutions as your trusted partner and experience the full potential of your powersports marketing. Contact us today for an obligation-free consultation.