Google has officially ended its old system of having an (almost) endless amount of search result pages, represented by infinite "Os." No more is the "Gooooooooogle" that many of us grew up with.
And good riddance.
The "continuous scrolling desktop," as Google calls it, will display six pages of results on a single screen before offering the option to see more results. This move mirrors a change made on mobile in October last year (perhaps you noticed that doom scrolling suddenly became a lot easier.)
Google will be rolling out the change first for English searches in the US. However, if the rollout resembles the speed of the adaptation on mobile, we can anticipate additional markets and languages added in the next year.
Continuous scroll draws from the success of social media feeds, where fresh content is loaded fast and endlessly as you scroll down a page.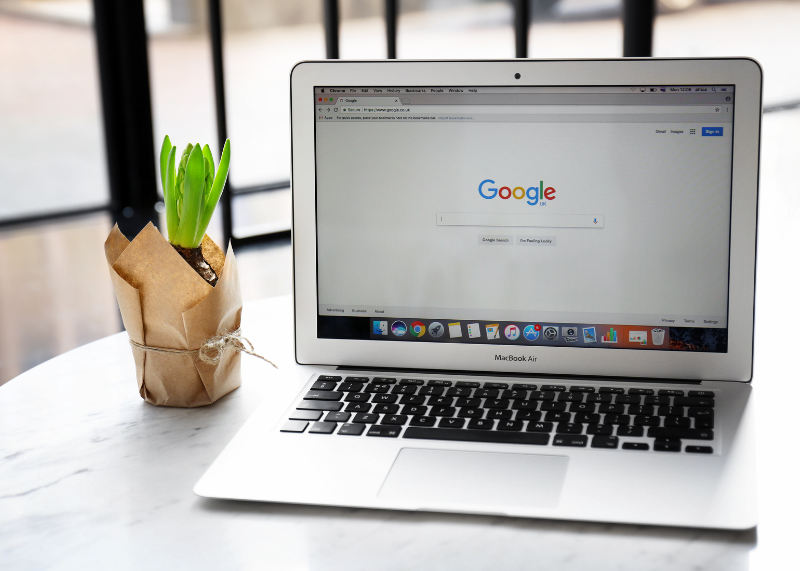 What does this update mean for marketers?
Google continuous scroll will make searching quicker and, in theory, could make it less necessary for domains to appear on the first page of search results to get traffic. Google previously said that "most people who want additional information" per average "browse up to four pages of search results."
Although this update could make searching for broader, more open-ended questions--such as inspiration for a project--easier, there's still a massive drop-off in clicks that reportedly occurs between the first few results and the bottom half of the first page. If this drop-off rate persists, the fight to be first on Google will remain fierce, scroll or no scroll.
More Updates
Google scroll is in good company. The search engine has been rolling out plenty of updates, from the overdue (auto-apply recommendations) to the disruptive (smart bidding, performance max).
These updates will only enhance what Google does best: sorting through content and telling us where the best information is.
Here's an overview of the updates you should know about:
Performance Max
Google Performance Max allows Google to control where ads are displayed. Rather than segmenting Google products like maps and Youtube, Google is treated as a single channel. What does this signal for marketers? A significant change. Advertisers can no longer allocate particular budgets to specific channels like they have been able to. Instead, Performance Max reaches audiences within a single campaign across YouTube, Display, Search, Discover, Gmail, and Maps.
Auto Apply Recommendations
The Auto Apply Recommendations AI feature enables Google to automatically apply suggestions for improving overall ad campaign performance. Marketers can anticipate recommendations for optimizing keywords, allocating budgets, etc.
Smart Bidding
Smart Bidding is an automated bidding strategy that uses AI to optimize bids in real time. Smart Bidding has the potential to improve the performance of an ad campaign significantly. How? By promising to maximize the number of conversions generated at a given Cost Per Action (CPA).
Keeping Up With the Updates
We get it: change can be hard to adapt to-especially when it involves a tool we all use every day, multiple times a day.
Google continuous scroll, smart bidding, auto apply recommendation-keeping up with update upon update is overwhelming. But, rest assured, you don't have to induce a headache stressing about what these updates mean for your business (or your evening doom scroll).
As a consumer, your Googling experience will be basically the same. As a business owner or marketer, your experience could be even better: if you know how to leverage the updates.
The CMG team is always up-to-date on every ripple in the Google algorithm, so you don't have to worry.
Google Scroll: One of Many
Beyond Google continuous scroll, Google will keep introducing new updates in 2023. We optimistically predict most will be to improve the search experience and keep pace with the latest artificial intelligence (AI) technologies that can create written content in a fraction of a second. (Don't worry, AI didn't write this.)
Google's BHAG (that it accomplishes) is to catalog all the information in the world and show you the most applicable content related to your searches. Even as bots, AI writers, and other tech threaten to increase competition to rank high in the searches, Google will keep spearheading updates to ensure useful, thorough, and factual content ranks.

Need a Google Team?
At CMG, we're not just another agency-we're an extension of your team.
Though Google's AI updates promise to make some aspects of campaign management more manageable, they're still not a replacement for humans.
A transparent and symbiotic relationship between agency and business cannot be replaced simply by a tool. But, our demonstrated philosophy has always been that humans and technology can complement each other.
Technical capabilities paired with top talent make for an unbeatable combination that liberates you to think critically and creatively without being pulled into a tedious decision-making process better suited for a computer.
When the goal is growth, CMG gets you there fast and affordably. We're your advisor for all forms of digital marketing. Are you ready to make 2023 your best year yet?