Make your city a 2023 must-see when you put the right message in front of the right travelers at the right time with targeted digital marketing for tourism.

Your city has so much to boast and you've come to love the quirks that make it uniquely yours. Your goal is to share as much of your city as you can with the world, and while there's plenty to experience-the fantastic flavors, the craft cocktails, the scintillating street performers-how do you sell that story to an outsider without selling out? After all, most people are fiercely loyal to the city they call home (plus a couple annual trips throughout the year) and convincing them that some place else might offer a more exciting experience than they're used to is not an easy feat. Employing a digital marketing for tourism campaign may ease this burden and convince the most stubborn Bostonian that a trip to The Bean could be worth the trek through Logan International.

Powerful Marketing Options. Specialized for Your City.
CMG has spent years perfecting our digital marketing options with the overarching end goal of not just suiting, but exceeding the objectives of our clients. Through each of our vetted and honed strategies, you have the opportunity to customize campaigns to fit your exact needs while achieving remarkable results.
Display and Video 360 (DV360) is one of the front runners in Programmatic Buying in real-time at open auction. DV360, while used by multiple organizations, is greatly customizable. CMG's instance of DV360 has been carefully curated to CMG's exact needs. With DV360, CMG can collaborate across teams, reach the right people through comprehensive audience insights, utilize automation to help respond to customers' needs faster, and efficiently track campaign budgets and performance. With the conversion, completion, and CPC capabilities of this DSP, we achieve a remarkable ROI for our clients.

The Amazon DSP is a demand-side platform that allows you to programmatically buy ads to reach new and existing audiences on and off Amazon. Through the use of exclusive insights and shopping signals, Amazon DSP connects you with the most relevant audiences. This DSP also provides you with insights and performance reporting, enabling you to effectively plan your marketing strategy to reach and exceed your goals.

Targeted Display is a unique DSP in that it offers targeting for specific geo-locations and has a Visit metric built in. However, it is also much more than just geo-fences. There are audience capabilities and weather targeting available as well. Aside from geo-targeting and foot traffic attribution, Targeted Display has one more offering that separates it from the rest: The ability to create a custom landing page for your city. With this LP, we can drive users who click on your ad to a page that can house:
Additional creatives (Header & Footer (Coupon))

The client's location and address from Google Maps, as well as a drive to location button

A Click-to-Call button

An extra CTA button to drive to the client site

A YouTube video to offer extra information
Digital Out of Home (DOOH) advertising allows us to reach audiences at multiple touchpoints during their daily routine. At the gym, at the gas station, at the grocery store, in an Uber-whatever your audience's errands involve, CMG will uncover the perfect venues to display your small screen advertisement. Using geofencing, tracking, retargeting, personalizing, attribution, and measurement, we can guarantee ads are displayed only when your target audience is in the area. DOOH is an incredibly attractive advertising option because it is dynamic, adaptive, and completely immune to ad blockers.
By attracting more tourists to your city and giving them an experience they'll want to rave about to their friends and family back home, you'll reap the spoils of the world's oldest marketing tactic: word-of-mouth.
Elevate your digital marketing for tourism to its fullest potential by partnering with CMG. We'll get to your desired destination faster through our comprehensive suite of digital marketing for travel and tourism.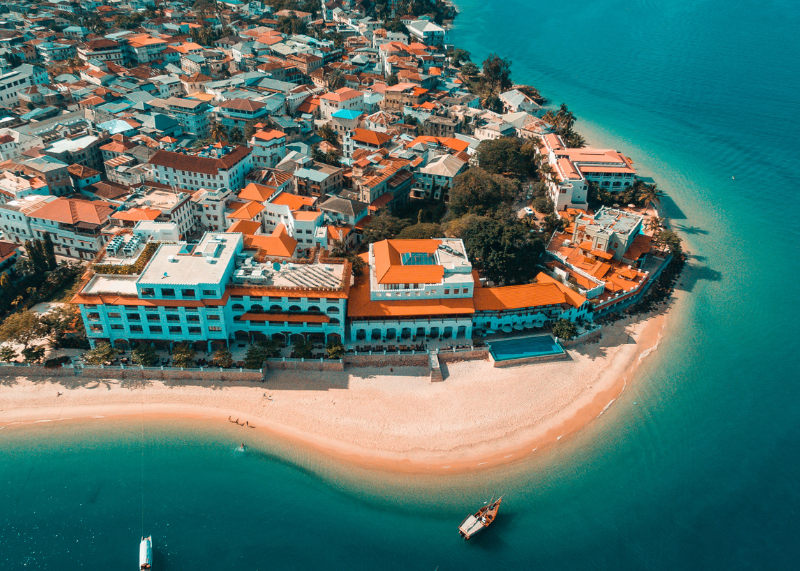 The Way Ahead
Digital advertising is an arena most individuals find difficult and cumbersome to navigate. Whether you're completely new to the digital world, have spent a few free hours dabbling in it, or are a seasoned expert, CMG is capable of bringing new skills and techniques to your business to help create a profitable digital marketing for travel and tourism campaign sure to fill your city with zealous travelers eager to spend.
Through a series of time-tested techniques and the market's leading tools, CMG has created countless campaigns that have resulted in the growth and expansion of several cities' tourist markets. With access to a wide breadth of industry experts, CMG will target your campaign toward people who are actually ready to book a flight.
Stop tapping "digital marketing for tourism" into your search bar and start seeing results with CMG.
Teammates and Trainers
CMG is packed full of talented, expert digital advertisers prepared to put their knowledge to work for you. We know you value professionalism, dedication, and results. When you partner with CMG, you gain an extension of your team that is qualified and capable in attracting new tourists. With a deep knowledge of what makes your city great, our local experts work seamlessly with you and your team to create the perfect campaign.
Every step of the way, CMG's local experts keep you completely tapped into our processes, where we are in the development of your campaign, and any issues we may identify along the way. CMG's employees are flexible and adaptive, ensuring your comfortability at each milestone. If something doesn't fit your vision, we are willing and ready to modify our solution until you are completely satisfied.
Next Stop: Success
The time to act is now. You've gone long enough hiding your light under a bushel. If you're ready to let that light shine bright, teaming up with CMG is your fastpass to a city with a thriving tourist market. With custom-tailored, effective digital marketing for travel and tourism campaigns, CMG will take your city from local to global.
CMG has dedicated its efforts to becoming a digital marketing industry leader. Just as you have committed your time to trying every artisanal quiche and cafe mocha to determine who has the best, so have we in developing our solutions. With specific, focused efforts, we can convince even the most devout hermit to take a leap of faith and see all your city has to offer.