A casino-resort came to CMG with a challenge: they had plenty of people sitting at their slots and trying their luck at the tables - but their concerts and events weren't as gainfully attended.
Was it an issue of awareness? Were their advertising efforts simply not reaching the right community members? Were they neglecting a significant subset of their prospective client base?
They were justifiably frustrated. They needed a better way to reach the right prospects, at the right time, and with the right message. The problem? They weren't sure of the who, when, and how.
The solution: CMG spearheaded market research, uncovering who these potential concert-goers were and the communication channels they most commonly frequented.

This particular casino was in a bilingual area - with a near equal amount of English and Spanish speakers. One of CMG's discoveries was that the business's Spanish speaking audience needed more direct communication.
The results: Through CMG's casino marketing efforts, the client saw more ticket sales and new members, filling their events with energy, enthusiasm, and profits.
We gained our client 10,000+ clicks to their website, 104 concert ticket sales, 18 new English members, and 8 new Spanish members.
CMG Became Their Ally and Advocate
When the casino-resort approached CMG to sell more event tickets, we listened. Absorbing what they were doing well and what needed work, we alchemized their pain points into an unbeatable casino marketing strategy. Our team took a wide-angle lens to their place in their community and the casino ecosystem at large. We found out where their prospective clients look for information, what types of ads they respond to, and the best places to retarget them.
With all this research acting as our guardrail, it was no surprise when our efforts paid off. We determined that to reap real results, they needed a multi-channel marketing strategy. So, CMG launched an email marketing and PPC campaign - in both English and Spanish - that improved exposure and ticket sales dramatically.
What made our strategy more successful than agencies they had tried in the past is that we acted as more than a service; we showed up as an ally. Tracking the results from the first PPC and email campaigns, we were nimble and adaptable to ensure our strategy continued to outperform their expectations.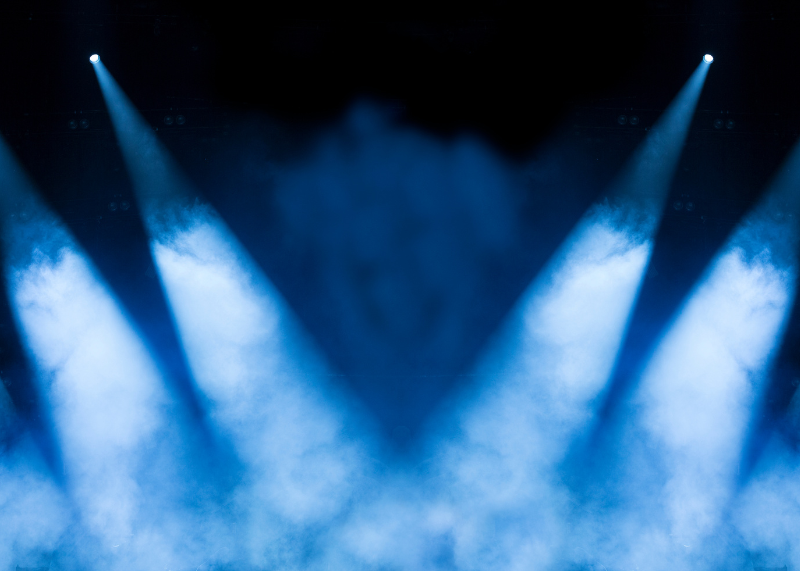 CMG's Multi-Channel Casino Marketing Helped Them Play Their Best Hand
After our discovery consultations and market research, CMG got right to work hashing emails for social retargeting on multiple social channels. We created our convincing casino ads in both English and Spanish, ensuring the casino-resort's entire audience was reached with a message that was easy to absorb and react to. Needless to say, the stats reaped from this exact match campaign speak for themselves:
As stated earlier, we gained our client 10,000+ clicks to their website, 104 concert ticket sales, 18 new English members, and 8 new Spanish members. View rates are the best way to tell whether your emails are getting eyes and we saw rates above 20% on this campaign compared to the average open rate of <15%.
Previously, this client was doing too much for too little payoff. They needed their content to work smarter, not harder. Our eye-catching email ads did exactly that. Selling prospects on the venue and upcoming events, our research helped us know where to target, where to retarget, and what to say to compel and sell. We only had to drop and redrop 2 emails to see these results - it's not sorcery, it's just the CMG standard.
Exposure is Everything. Choose CMG for Top-Tier Casino Ads
Let's be honest: it's hard not to be a little jealous of that casino-resort's success. The good news is, they don't have a monopoly on CMG's skillset. We are available and enthused to empower your business with the casino ads and email campaigns you need to find new customers and keep old ones.
With CMG in your corner you can expect to:
Improve your status on search engines and social media
Attract and grow your ideal customer base

Work closely with specialists to identify specific strategies to help your casino exceed its goals
Our deep knowledge of the casino industry and its patrons, means we know how to take your customer base to the next level, converting clicks into commerce and improving your bottom line. As the preeminent casino marketing agency, we'll take your results from average to exceptional.
The CMG team hones in on what your casino offers to your community — not how we can get you to pay for the most services. That means we work to understand what message your customers are looking for and where they're waiting to find that message and be convinced that your casino is the best spot in town for entertainment.
We offer a host of solutions that integrate with your current strategies to create a seamless marketing solution. But we're always honest with our clients - knowing when to adjust your tactics and when to honor them depending on your obstacles and advantages. What's better? Our sheer number of casino clients means you get access to a reserve of first-party data and can better target your ideal customers across all marketing channels.
CMG's Multi-Channel Marketing Campaigns Convert
When it comes to creating casino ads that make an impact, nothing is more important than the company you choose to spearhead your strategy. At CMG, we value credibility, integrity, and transparency. Our comprehensive solutions go above and beyond what your previous partners have done. We put our time toward examining, re-evaluating, and improving what is needed to get the most out of your campaigns, so you can put your time toward running the best casino in your area.
In the competitive casino/entertainment landscape, it's critical to understand how all the elements of your marketing strategy influence one another. For example, if a channel isn't performing well, you don't want to keep throwing money at it — CMG's multi-touch attribution monitors your casino ads campaigns to ensure you continue to see the best possible ROI.
Though we have lots of booked business, our expanding capabilities mean we're always ready to help another small business go from aimless to competitive. Whether you're unsure how to track your current campaigns, don't have a digital marketing presence at all, or simply want to know if a better ROI is achievable - our experts are ready to tailor an adaptable solution for your casino. Now is the time to tell the world about your casino's key differentiators. Our digital marketing solutions are designed for your casino's unique objectives. Are you ready to reap the rewards of becoming the go-to casino in your area thanks to CMG Local Solutions?

Don't Wait to Make The Most of Your Marketing Spend
Marketing what makes your casino special to your local area takes a team that does more than just check the boxes -- it takes a team that knows how to take you from floundering to flourishing. What makes CMG Local Solutions so effective is that we're a tested and perfected hybrid; we're both a national and local PPC marketing company, with countless happy clients spanning across all industries.
With our passion for multi-channel marketing and proven success leveraging our strategies for casinos, we are uniquely positioned to help your business thrive. Don't settle for marketing service, strive to work with a digital marketing ally.
Get started now by scheduling a consultation!