Your premier San Antonio SEO Company Committed to Seeing You Succeed

When you choose CMG, together we can catapult your business to heights not yet reached.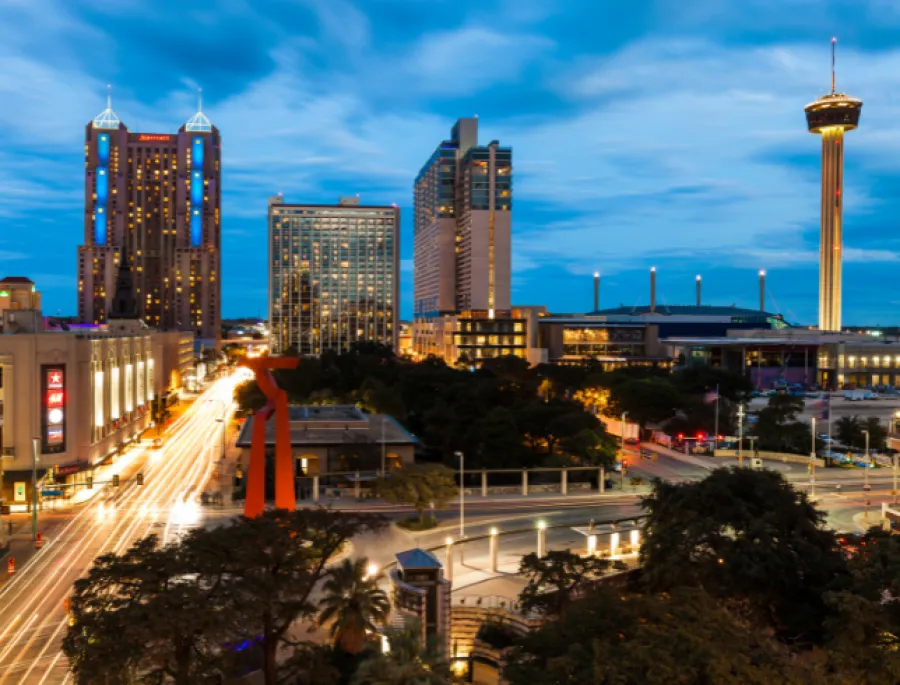 Find new customers in San Antonio, TX
Reach New Audiences in the San Antonio Area with Unbeatable SEO

You need your product to reach consumers first. The best way to achieve that is by understanding your demographic and how to reach them. Our San Antonio SEO company knows that best and puts that knowledge into action by connecting you to your local audience.
You have put in the work to create a superior service and your work should be recognized and appreciated. It's time you have an SEO service that matches your work ethic. Let us be your San Antonio SEO experts.
Don't let inability to reach your demographic be the reason your business doesn't reach its full potential. Take the initiative and make first contact with your customer base through SEO services. The CMG SEO San Antonio agency uses industry-led tools that are never outdated to get you noticed before your competitors. We provide SEO San Antonio businesses can trust.
The majority of customers see results within the first 60 days

Our SEO experts focus on the details that matter most and drown out the rest to maximize your profits and elevate your business to its full potential
San Antonio SEO That Takes Your Business to New Heights

We know you value professionalism and expertise. CMG's SEO services match that sentiment and brings you reputation-based, tangible results. We look to you as the subject matter expert when tailoring your specific strategy, ensuring your voice is heard throughout the process. With us on your side, we can elevate your business to the next level through advanced SEO in the San Antonio area. CMG Local Solutions has worked with a vast pool of businesses, creating tailored solutions that meet the specific needs of each of those businesses.
Getting you the exposure you need is our forte. With an unmatched nexus of individuals and businesses, San Antonio SEO eclipses rivals in the most fantastic way. CMG Local Solutions maintains an extensive network of national partners to bolster your local exposure - 100+ premium publishers and partners for delivering your content in San Antonio, TX.
Maintaining your success means constantly adapting the way you reach new customers. With San Antonio SEO, our goal is to ensure your business never stops growing. By developing a unique model for your business, that goal can become a reality. CMG Local Solutions goes beyond sales - we create an SEO strategy that optimizes the way you reach customers in the San Antonio area for years to come.
With CMG in your corner, you can reach customers where it matters most - in your own backyard. Our best-in-class tools target San Antonio leads directly by understanding what they want and putting them directly in contact with who will provide it: you.

When considering which team of professionals to employ to not only meet but exceed your marketing needs, access and reliability should rank among the top determinants. CMG not only delivers those to each and every client, but provides the highest standard of SEO expertise enmeshed with an understanding of the local area to create the best possible results for your online strategy. We provide the SEO San Antonio businesses rely on

As the second largest city in the great state of Texas, San Antonio has an immense population of customers just waiting to be reached. Rich in history, culture, and tradition, San Antonio is a colorful blend of all races and walks of life. With a booming economy, San Antonio boasts many industries, including military, education, health care, business and financial services, and tourism. With the help of local professionals at CMG, we can develop a strategy to reach any industry and help your business reach its full potential.

68% of online experiences begin with a search engine, and 91.9% of those belong to Google

75% of people never scroll past the first page of search engines

28% of local searches result in a purchase within 24 hours
80+
YEARS OF COMBINED LOCAL DIGITAL SUPPORT & EXPERTISE

100+
DIGITAL EXPERTS MONITORING YOUR CAMPAIGNS

10,000+
WINNING CAMPAIGN STRATEGIES DEVELOPED

A San Antonio SEO company as Unique as Your Business

Search engine optimization is essential to your business' success, but it's more than just well-tailored catchphrases that attract the eye. With the professionals that serve San Antonio, you receive dedicated care from a team well-versed in every stage of search engine optimization backed by results that speak for themselves.