The Only San Antonio PPC Agency That Puts Your Dollar First

When you choose CMG, together we can catapult your business to heights not yet reached.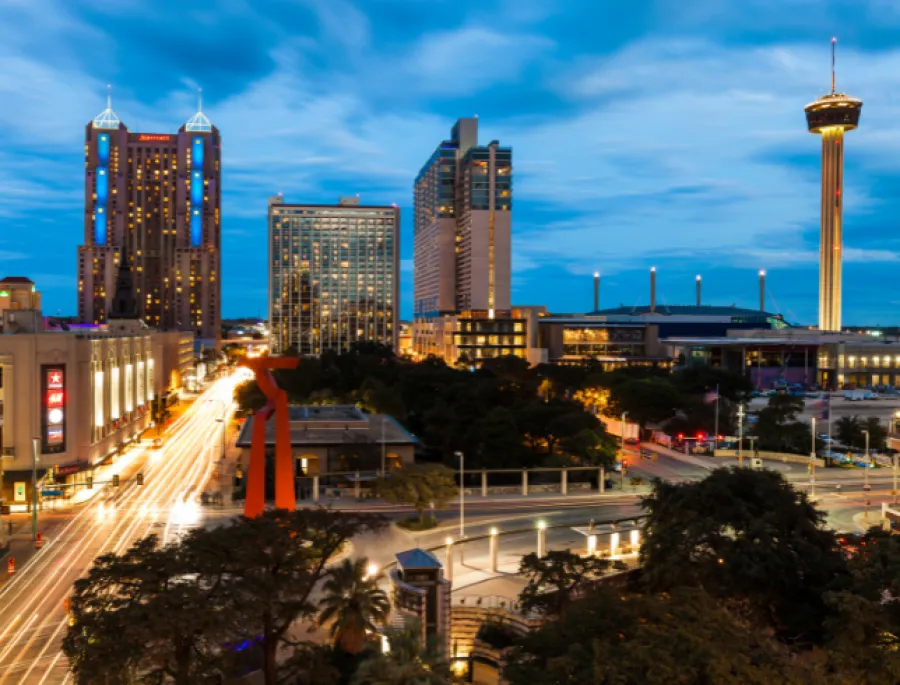 Find new customers in San Antonio, TX
Our San Antonio PPC Management Keeps Your Business in the Customer's Eye

PPC can often be confusing and expensive. As a growing business, you have time for neither. Our San Antonio PPC services aim to stretch your dollar to its farthest limit in order to get you the greatest return - reaching those customers that matter most and converting a visit into a sale. So many agencies claim to be PPC masters but go about it all wrong. Let CMG show you how to do it right.
We will work side by side with you to create the perfect campaign that fits your every need. From ad budget to targeting options, the San Antonio PPC experts at CMG will ensure you're satisfied with the results.

80+ years of combined local support and expertise


100+ digital experts monitoring your campaigns

Viewing a constant message across a variety of channels can improve purchase intent by 90%
Dedicated Management Team Focused on Your Success

A cohort of unique individuals make up the team of professionals at CMG San Antonio PPC agency. Not only are they great at what they do, having built their skills, knowledge, and experience over the years, but each teammate offers a different perspective that will create the perfect PPC strategy. Our team will focus on the growth of your business while maintaining a competitive edge. CMG Local Solutions has worked with a vast pool of businesses, creating tailored solutions that meet the specific needs of each of those businesses.
The team at CMG has access to the greatest resources the internet has to offer. We will be able to choose the best software, automators, optimizers, graders, analytics data readers, research tools, and ad copy tools for your business. As our techniques evolve to match the industry's, you can trust you will always receive the latest, most accurate information regarding your strategy.

CMG Local Solutions will present you with informative campaign data that highlights Key Performance Indicators (KPIs) so you are always in the know of how your campaign is performing.
When you hire the professionals at CMG, you make a great investment in your business. Not only does hiring our team cost significantly less than an in-house PPC manager, it maximizes your return. By cutting costs through hiring a team of trained, experienced individuals, you put money back in your pocket to invest into your PPC strategy. CMG Local Solutions will get you the lowest cost per click, more impressions, and higher click through rates.
Your PPC strategy needs are ever changing. When considering which team of professionals to employ to meet your marketing needs in the local area, access and reliability to fit those needs should rank among the top determinants. Our San Antonio PPC management team works effortlessly to provide the highest standard of PPC expertise enmeshed with an understanding of the local area to create the best possible results for your online strategy.

Your satisfaction is our greatest priority and we aim to create a solution that satisfies every single one of your aims. As the second largest city in the great state of Texas, San Antonio has an immense population of customers just waiting to be reached. Rich in history, culture, and tradition, San Antonio is a colorful blend of all races and walks of life. With a booming economy, San Antonio boasts many industries, including military, education, health care, business and financial services, and tourism. With the help of local professionals at CMG Local Solutions, we can develop a strategy to reach any audience and help your business become the best it can be.
80+
YEARS OF COMBINED LOCAL DIGITAL SUPPORT & EXPERTISE

100+
DIGITAL EXPERTS MONITORING YOUR CAMPAIGNS

10,000+
WINNING CAMPAIGN STRATEGIES DEVELOPED

CMG Provides for Your San Antonio PPC Management Needs

PPC management is your business's key to increasing leads, getting better conversions, and driving more sales. If you find yourself relying on organic traffic alone, you may be hindering the growth of your business.