The Premier OTT and Video Marketing Agency in Dallas

Dream Big with CMG in Your Corner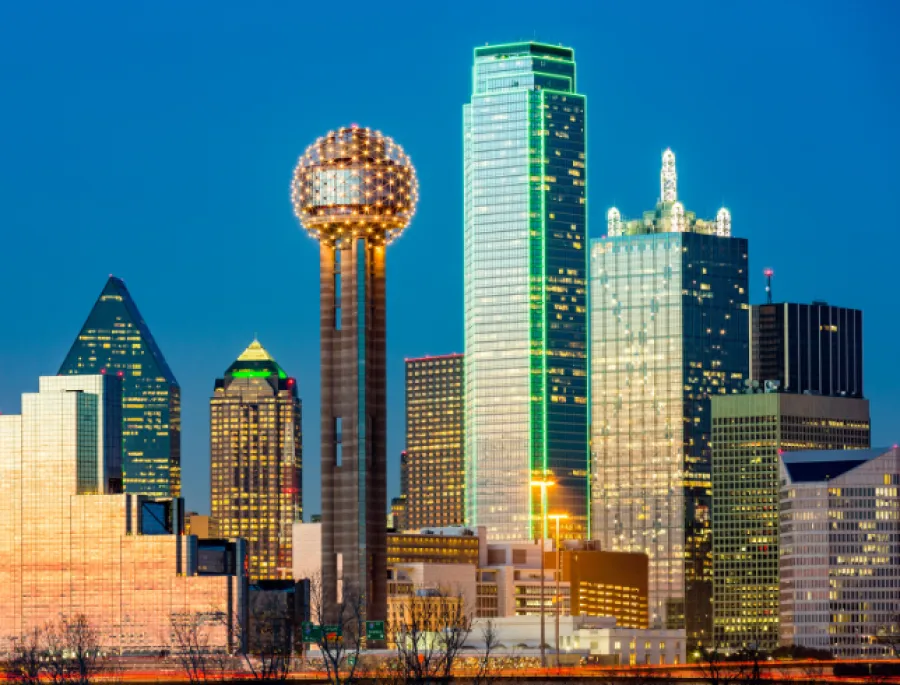 Find new customers in Dallas, TX
Get Local, Get Limitless, and Stand Out in Dallas Today

Cox Media Group (CMG) Local Solutions is the leading local OTT and video marketing agency in Dallas. By balancing budget and marketing expansion, we aim to present the best of your brand to the Lone Star State.
Content marketing with CMG Local Solutions can get up to three times more leads than paid marketing.

Through years of experience in Dallas and other major US Cities, we are bolstered by a diverse portfolio and a drive to maintain our marketing strategies in the cutting-edge. What's better? Our tested and perfected methods are proven to work overtime driving brand loyalty to your business. There is only one choice for an ambitious OTT and Video Marketing Agency in Dallas, and you're at the right place to develop and expand your business' online presence.

You provide the project parameters and we produce the quality digital marketing content your business needs to thrive. Our OTT and video marketing agency in Dallas aims to promote your unique message with a tangible ROI for our services, provided directly from our revenue-based analytics.

CMG is the Premier OTT & Video Marketing Agency Texas Locals Trust
CMG Local Solutions Dallas curates a team of professional producers and market experts who are poised and ready to apply their talents to your advertisements. From our masterful cinematography techniques to our advanced film editing software, a quality product is not only produced but assured. Our expertise sets us apart from other agencies and will set you apart from your competitors. Around 75% of Americans don't search past the first page of Google results. Through advanced targeting capabilities, we get your advertisements to the right page for the right customer at the right time.
Choose Excellence. Choose CMG Local Solutions Dallas.

We take the time to understand your business' values and adapt the messaging to draw-in consumers at a fundamental, emotional level. CMG Local Solutions Dallas focuses on adapting proven methods of the past with current trends and emerging technological options. Through specialized advertisements, like non-skippable ads and partnering with streaming services, our experts develop advanced reach to your target audience.
We know there are several options for video marketing agencies in Dallas, but not all are created equal. CMG Local Solutions is the top choice of Dallas' best and brightest business owners. We have an expansive portfolio across all major US cities with local and major brands. However, we cater our expertise for our Dallas clients based on the DFW market. You want your marketing campaign to work in your city, so hire a world-renown video marketing agency that understands your unique Dallas regional appeal!
We understand how important your brand is - you've spent countless hours establishing its values, mission, and curating the perfect talent to support those goals. Here at our Dallas video production agency, we take the same approach when establishing your marketing strategy and producing your video advertisements. Our multimedia experts balance established techniques and new approaches to keep your message current and increase accessibility by increasing the likelihood your advertisements appear when searched in your local community.
1
OF THE FIRST DOZEN
COMPANIES TO EARN GOOGLE
PREMIERE PARTNERS STATUS
1
OF ONLY 6 FACEBOOK
MARKETING PARTNERS IN
NORTH AMERICA
10,000+
WINNING CAMPAIGN
STRATEGIES DEVELOPED
Measurable Results from Dallas' Best OTT Service Suite

CMG Local Solutions OTT and Video Marketing Agency in Dallas is nominated for the 11th year in a row for our masterful curation as a Premier Google Partner. This status highlights us as one of the top-performing digital marketing enterprises globally. More than just outperforming in Dallas, we are excelling on a global scale. With our credentials and portfolio, your business and brand will thrive.