Get Seen With CMG's Charlotte PPC Advertising Services
Exposure is everything. That's why you need a team of PPC managers you can trust to put your best interest first. The professionals at CMG Charlotte PPC advertising are exactly that. With years of experience our competitors just can't beat, you can rest assured your business will thrive under our care. Focusing on tangible results you can view at any point, we aim to convert visits into sales and manage your PPC strategy the right way.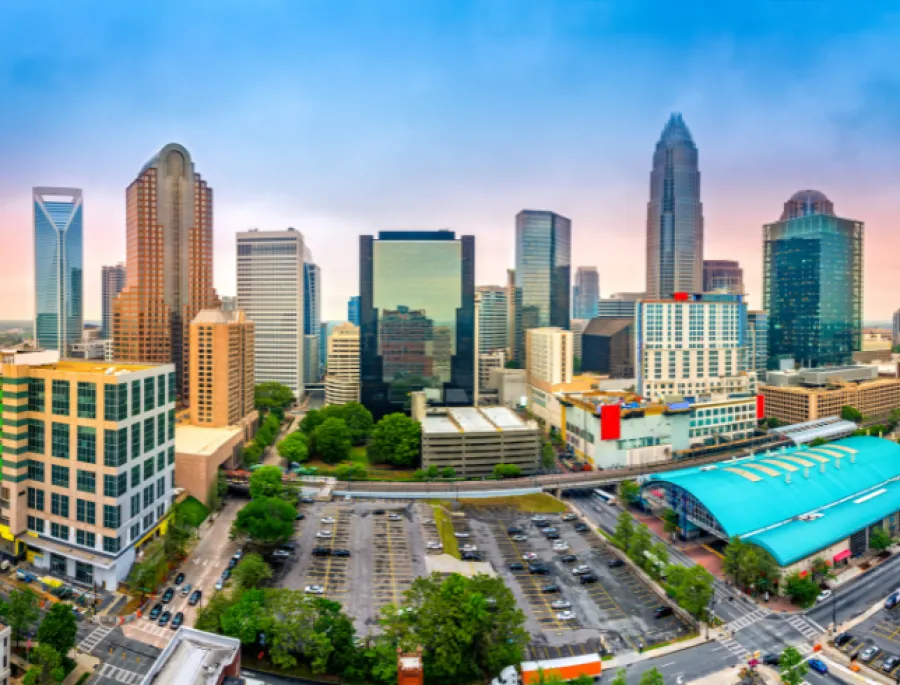 Find new customers in Charlotte, NC
Charlotte PPC Advertising That's a Step Above the Rest

If you've ever wondered what your business is capable of, we encourage you to contact a teammate with our Charlotte PPC advertising firm. They will guide you through the decision making process to reach a PPC strategy that fits your every need.
You're the expert in your field and we are in ours. Together, we can accomplish the things you never thought possible by creating a custom-tailored PPC strategy that integrates our knowledge bases. By combining our expertise, we can foster an approach that reaches your clientele in the most efficient, cost-effective way. Get in touch with a local agent today to discuss your options and take the next step toward reaching your business's full potential! This is the Charlotte PPC advertising agency that local businesses trust.
A cohort of unique individuals make up the team of professionals at CMG. Not only are they great at what they do, having built their skills, knowledge, and experience over the years, but each teammate offers a different perspective that will create the perfect PPC strategy. Our team will focus on the growth of your business while maintaining a competitive.

Traffic brought by PPC advertising generates 50% more conversions than organic advertising

Paid advertisements have a 200% return on investment (ROI)

Customers are up to 70% more likely to buy your product when you use retargeting
Digital Marketing Charlotte Locals Trust
The team at CMG who handle Charlotte PPC have access to the greatest resources the internet has to offer. We will be able to choose the best software, automators, optimizers, graders, analytics data readers, research tools, and ad copy tools for your business. As our techniques evolve to match the industry's, you can trust you will always receive the latest, most accurate information regarding your strategy.

When you hire the professionals at CMG, you make a great investment in your business. Not only does hiring our team cost significantly less than an in-house PPC manager, it maximizes your return. By cutting costs through hiring a team of trained, experienced individuals, you put money back in your pocket to invest into your PPC strategy.

Charlotte is the largest city in North Carolina with 199 neighborhoods, and that means an overwhelming amount of customers just waiting to find out about your service. Several key industries also keep Charlotte stable, including financial services, manufacturing, energy, automotive, health, technology, and retail. With such varied spaces, you need a PPC company capable of reaching into the furthest corner of each community and industry. The only company with that kind of influence is CMG. With our help and your expertise, we can build a custom-tailored strategy to achieve your dreams.
PPC management may impact your business more than you think. If you find yourself relying on organic traffic alone, you may be hindering the growth of your business. PPC management is your business's key to increasing leads, getting better conversions, and driving more sales. The professionals part of the CMG Charlotte PPC team are prepared to take your business into the modern age and achieve all that you are capable of.
PPC management services are exactly what you need for a competitive edge. The team of experienced professionals at CMG will bring their knowledge to your business in order to build an approach that puts your dollar first, buys back your invaluable time, and maximizes efficiency. Through constant oversight, our team will work tirelessly to ensure your business remains in the forefront of customers' minds.
We focus on providing you with timely, relevant reports so you can track costs, KPIs, and ROI. We understand that results are important and are the only way to measure if your strategy is working. That's why CMG Charlotte PPC management services adapt to your business needs as you see fit. When you hire us, you also get access to the latest trends and tools, enabling us to strategize a competent campaign to ensure your priorities match your strategy.
Don't wait, contact us today! A local Charlotte PPC expert from CMG is standing by to start discussing the way forward for your business.
96%
REACH OF ALL U.S. INTERNET USERS

400+
MARKETING CONSULTANTS NATIONWIDE

10,000+
WINNING CAMPAIGN STRATEGIES DEVELOPED

There When You Need Us Most
Your business is your top priority. Seeing your business succeed is ours. As your business needs evolve, our team of professionals is ready to change right along with you. We will create adaptive strategies that flex the way you need them to.